Who doesn't love their kids, their pretty little smiles, their cute little mischievous ways and their dramatic cries for what they want and then there is the moment they start growing up. Kids come in all age and sizes and they all have one thing in common, they love their birthday cakes and blowing out those candles to make a wish.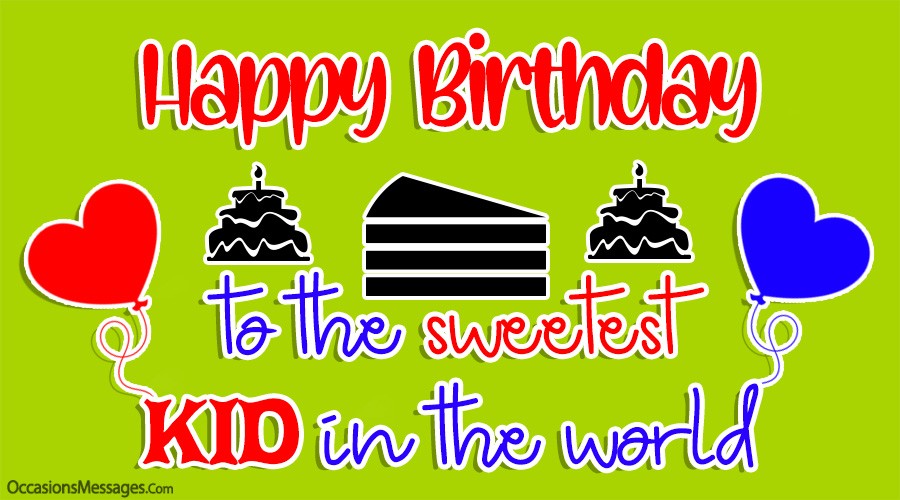 That is why when they are remembered during their birthdays they have a smile that lasts a lifetime in the back of your head. Here are some messages you can send to them to remind them that they are forever in your heart and life.
Birthday Messages for Children
Hey kiddo. You are going to grow up into a very strong smart young man. If you work hard you will be able to achieve all your dreams. Happy birthday!
I am always so amazed by you kids. You grow so fast, have so much energy and you play all day. It's practically inspiring. Happy birthday! Enjoy this now as you won't always be young. It is time to party!
Happy birthday my sweet little child, you are an amazing person and I love that you add so much value into my life. Blow out those candles with all the strength you have and enjoy my dear.
What can I truly say on your birthday to make it even more spectacular. I am happy to be here and I promise to always be here, may you have a great birthday my dear.
Happy birthday little one. You are such a young whippersnapper but you have a very big heart. I hope that you always stay positive and bright.
Happy birthday kiddo! You are so great and cool! You are fresh like a minty gum.
You are a very special child as you never let yourself get down and stand up to those that treat you wrong. Happy birthday my little friend. Go eat some cake.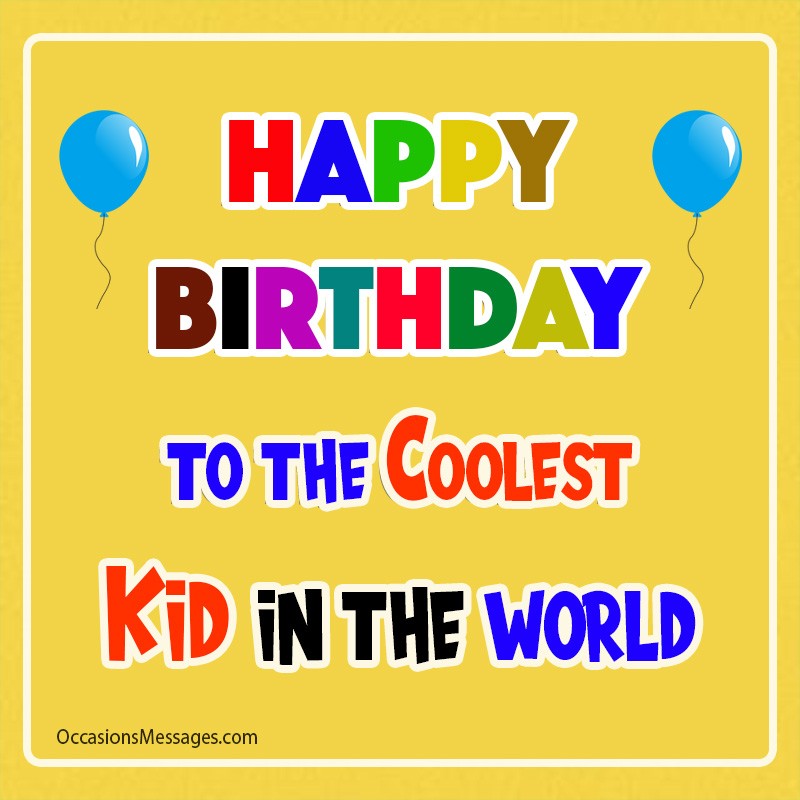 Kids like you come by rarely that is why we have to celebrate each and every birthday that comes their way. Happy birthday you are so beautiful kid, may all your wishes come true.
I always have one thing to say to you kids. Happy birthday! Save me some cake!
I will protect you, love you, provide for you and shelter you from all the harm that may come your way. You are a great part of my life and I am happy to be sharing your birthday with you. Cheers my dear.
So many kids are not like you, you have separated yourself in a way that defies expectation. You are going to be a very interesting person when you get older as you like to do things your own way. Happy birthday my friend.
Happy birthday my adorable little child, you are the sunshine of our lives.
Dear young man, you are going to have a life that has many wild adventures. When you do have these adventures, just remember who helped you whenever you were down. Happy birthday!
This day is surely terrific, I get to be part of the birthday of an amazing kid and I surely hope that you enjoy this day with all the cake and sweets you can eat.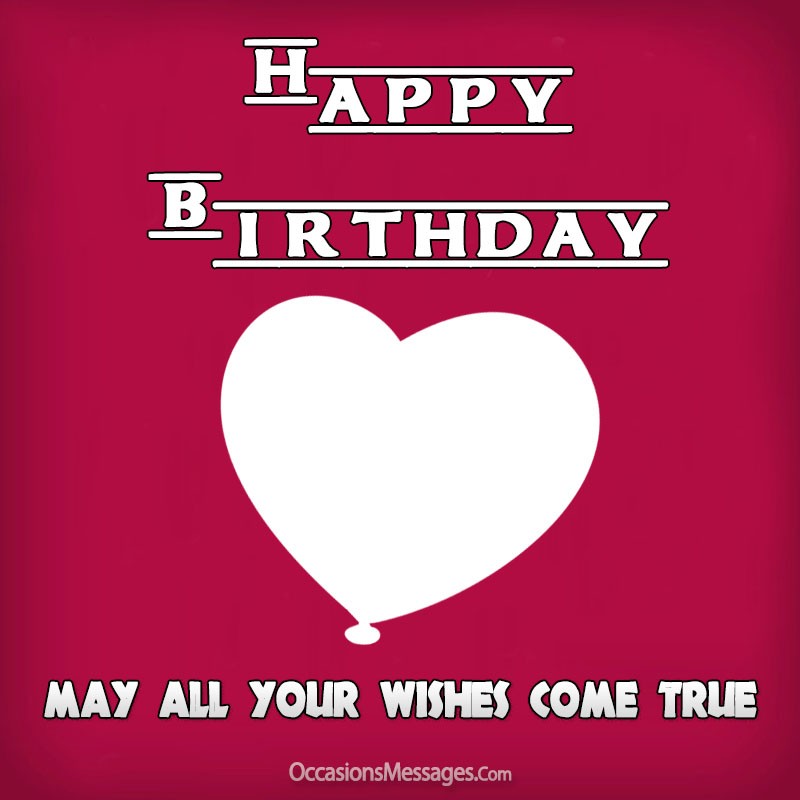 Happy birthday kids! Now remember, you will always have family in your corner no matter what. Friends are very rare so always remember who is actually there for you when things are tough. Have a fun birthday.
It's time for music, celebration and blowing candles, all kids put on their birthday hats and start clapping as it is the birthday of my cute little son. Happy birthday my baby, may you have many more!
Happiness is when your child is growing. I wish my child a very happy birthday!
I wish all the success, pleasures, happiness, joy, come into your life and you never face the hurdles of life. Wishing you a very happy birthday my baby!
You are my most adorable child who makes my life delightful. Your love is always thriving in the deeper layers of my heart. Happy birthday my child!
Come on baby, jump a little for me, that high baby. Yes, I wish you the most cheerful of birthdays ever. Have a great time as you celebrate this day my darling.
Happy birthday kiddo, you are a great person and I hope you make it through life cheerfully and jovial. Have a happy day and may you have many more to come.
Funny Birthday Wishes for Kids
I hope you guys will grow up fast so I can stop packing your shit and I hope I'll grow up fast so you can start pack my shit. Heheheh. Happy Birthday kid. Keep shitting.
Because it's your special day today, you are permitted to do anything bad thing and I won't scold you, but I will whoop you instead. Happy Birthday kid.
The life of a kid is awesome; they cause too much trouble that they barely remember anything the following day. Happy Birthday my special kid. Your troubles sometimes delight me. Keep it up.
The funny thing now is that you won't remember all the hard work you've given me to do, but when you grow up, you'll pay for these services. Nothing goes for nothing. Happy Birthday kid.
You are my craziest and passionate child; your obsessions and inflexibility are on the peak. I wish you a very happy birthday and I love you a lot.
To a crazy group of kids, all of you have such a good natured heart it is absolutely amazing. It is my hope that you guys stay as friends even through all the tough times. Happy birthday!
Cute Birthday Wishes for Kids
Happy birthday to my child enjoy your big day. Just keep aside your school work, and get ready for the birthday celebration.
My child is growing a year older, I love you baby and I look forward to eternity with you. You are a blessing to me and everyone else, have a grand day!
The more you learn, the more you get, the more you get, the more you are capable of executing your dreams. So never stop learning and make your wishes fulfill. Happy birthday and enjoy to its fullest.
You are my best kiddo in the world; you always fill my life with extreme pleasure and satisfactions. I wish you all the best for your future and happy birthday!
Happy birthday my little friend. If you ever need anyone to talk to or just to hang out, don't be afraid to give me a call. I got you.
Birthday Wishes for Special Child
You know what today is kids? It is a birthday and on birthdays we get to eat candy, dance and laugh! Is today the best day or what?
Since the moment I laid my eyes on you I know you'd make me proud baby, you haven't disappointed us, you are a blessing my child, enjoy your birthday sweetheart!
You are a great artist and a lot of creativity loaded inside you. I wish you a very happy birthday my great artistic child, May you fill your all colors in the lives of miserable people!
You said you wanted to be a spider man in the future. I will always remind you of that even when you grow up. Happy Birthday kid. Enjoy flying.
You are a great kid and I hope you know that, you brighten my day with all that you do. I cannot imagine life without you. May you have a fantastic time as you celebrate this day my dear.
Happy 1st Birthday Wishes for Kids
I will never forget what it's like to be young. Seeing all of you run around with energy that seems like it runs forever, reminds me like it was just yesterday. Happy 1st birthday kids. Be good to your mom and dad.
I am always amazed at how kids can make anything seem so innocent and new. That wonder you guys possess is a great strength that you should cherish. Happy 1st birthday. I know that you will all grow to become incredible individuals.
Happy birthday kiddo. Go out and party like the little rock star you are. Tomorrow is a day for homework but today is a day for fun!
Whenever I spent my time with you, it would never be wasted, in fact, this is the best time of my whole day when I play with you. I wish you a very happy 1st birthday my sweet kid!
Happy 2nd Birthday Wishes for Kids
You are as bright as the stars, as precious as the diamonds, and as beautiful as the flowers. We forget every mishap of life when we are with you. Happy 2nd birthday my cute child.
You are such a funny kid. You always want to make people smile and laugh. That makes you a really cool kid. Happy 2nd birthday. You are going to make millions of people smile as you get older.
You are nothing but the bundle of happiness and tons of joys. I wish your life fill with plenty of gratifications and success. Happy birthday my sweet baby.
You are my lucky child; your arrival has transformed my world at every aspect. I wish you a very happy 2nd birthday, may your all dreams come true!
Happy 3rd Birthday Wishes for Kids
My dear child, never lose hope from your failures, just try to derive some positivity from your failures as It gives new directions towards success. Happy 3rd birthday and enjoy your day!
Kiddo, you are growing older, I can't believe how fast you have grown. I was just holding you in my arms as a baby the other day, I hope you know that you are an amazing addition to my life and I would do anything just to see you happy.
A kid like yourself has so much potential to be an incredible person! All you have to do is believe in yourself! Happy 3rd birthday! You will get far.
My dear child, perfection never comes simultaneously; you always need to do lots of endless struggles to make your life perfect. I wish you a very happy 3rd birthday my coolest child!
Many More Birthday Wishes for Kids
You are the only person to walk into my life and play a big role in it. You make me want to be better, and for that I thank you. I love you so much and wish you the best time ever as you celebrate your birthday.
You are a special kid; you make the people around you feel complete and whole. You are lovable and you will forever be in our hearts. Have a fabulous birthday and have fun.
Life is the name of endurance and stands like a rock in your worst. I wish you my child a very happy birthday and you get a thorn-free and obvious path of life.
To a young girl, you are going to grow up to be a very beautiful, caring and smart woman when you get older. Remember there are plenty of boys but you want a man. Happy birthday. Don't grow up to fast.
Happy birthday young child. Make me a promise today that you will try to hold forever. Don't get old. It's no fun having creaky knees. Now go enjoy your youth.
That was the best moment of my life when I gave a birth of a cute boy and I become a mom, then these moments turn to be more perfect when you start calling me mom with your broken words. I wish you a very happy birthday my one-year-old child.
You are my cutest nephew as ever, your silly but innocently broken words, your cute laughter, your naughtiness, and your ostentatious are the reasons of my extreme happiness. I feel so much happy in your company. Happy birthday my baby!
May the stars shine extra bright for you my child, life without you wouldn't be life at all. I love you forever and always, have a beautiful birthday!
Your smile brightens up my dull days, your strength and determination is admirable and your heart is the cleanest I have seen in a long time, my wish for you is that you may grow with these qualities and may you be the greatest man on this earth. Happy birthday kiddo!
Happy birthday to the most wonderful kid that has ever graced my life, you bring cheer with all that you do, your wailing and all those naughty stunts end up putting a smile on my face. Have a beautiful birthday darling.
Happy Birthday wonderful kid, if you don't stop giving me too much problem, I'll just run away for few months. God will take care of you. Be well behaved if you want me to stay.
I have surprise for you, kiddo. What's the surprise? I can't tell you now. But I will tell you later since it is your birthday!
Dear young one, I want you to remember that no matter what happens is that when you get older you will only get better as long as you keep working towards it. Happy birthday and good luck!
---
You May Also Like:
The Best Happy Birthday Wishes for Boys | That Lovely Guy!
Cute Birthday Messages for Girls – Happy Birthday Special Girl
1st Birthday Wishes and Messages – A Child's First Years in Life
Happy 2nd Birthday Wishes – Great List for 2-Year-Old Babies
Happy 3rd Birthday Messages – Cutest Wishes for 3-Year-Olds
---