Love Messages for Girlfriend: Girls love to be pampered like a queen that they are. Hence, as a boyfriend, you need to learn the act of caring and appreciating your girlfriend to make her love you harder and feel secure.
Expensive gifts can do the trick but not as much as expressing how you truly love her in words. We helped you out in combining the best texts to create a perfect love message for your girlfriend and feel free to pick from the lot.
Love Messages for Girlfriend
Here are some sweet and romantic messages for girlfriend.
I love you my princess and I miss you every second we are not together.
My girlfriend is the apple in my eyes and the future mother of my children. I am so happy that you are the queen of my life that I want to live with forever.
You are an excellent girlfriend who I presume will also be an amazing mother and wife to your husband. I am working towards being that man.
My queen, I can't find the words to tell you how much I love you, just know that my life wouldn't make sense without your love.
I feel comfortable spending the rest of my life with you because you are a great girlfriend and I love you so much.
I am not a doctor, but I know one thing: the path of my heart leads straight to you, my beautiful girlfriend. I love you!
Ladies of your build are rare. I will make use of the best opportunity given to me to love and cherish you till eternity.
My queen, not even all the love phrases of the world put together can sufficiently express what I feel for you. I cherish you dear!
I've always considered you the best and now you're also unique and the only one in my heart. I love you my girlfriend!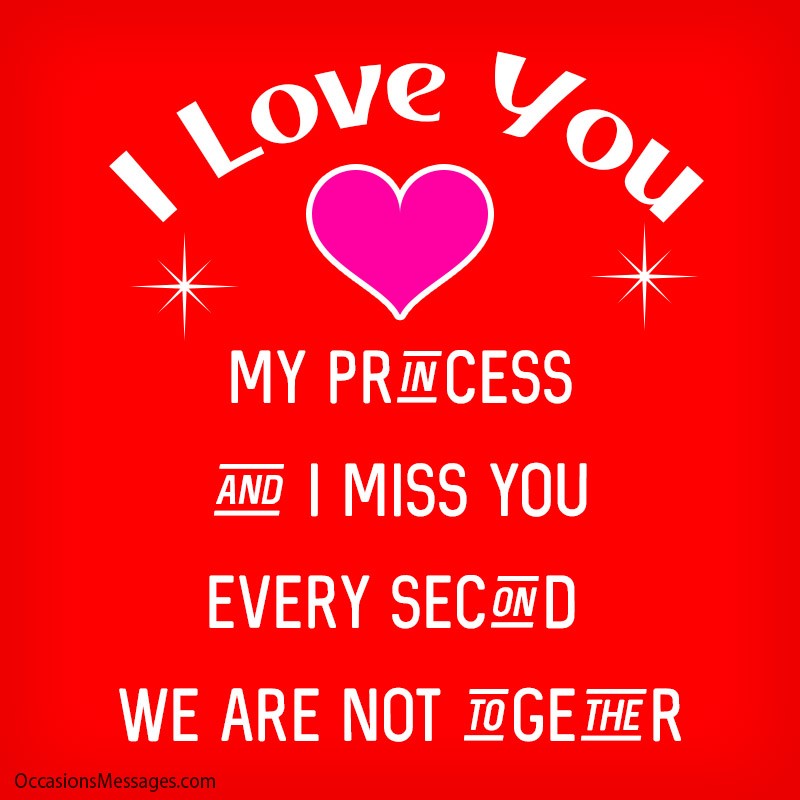 When I think of you, my heart expresses emotions that my head cannot formulate in words. I love you my beautiful girlfriend and this feeling will never change.
My treasure; I find strength in your love daily, but I find even more loving you intensely!
It is alright to doubt everything in the world, but I know that you are also aware that my love for you is as real as the air we breathe.
Loving another girl will be an impossible task if you ever leave me. I love you and I cannot stand losing you.
Every day, looking at your beautiful serene and happy face fills me with love. You are always the most beautiful rose. Greetings my love!
We took the first step to happiness by being lovers, I cannot wait to see you in a wedding gown.
Our future will be bright as long as we stay together. We are having so much fun as a couple. You will be the happiest bride when we marry.
You filled my mind with beautiful memories and stole my heart to give me all your love as my girlfriend. I cherish you intensely dear.
If you asked me what true love is, I wouldn't know how to answer you, but I'm sure you would feel my heart beat wildly for you, my priceless girlfriend!
None of my past relationships made me feel as loved as ours. Your type of girlfriend is for keeps and to be treasured. I love you.
You are my only love and my world will not be complete without you. I love you.
Anytime we are apart, the world seems to be so dull until I am reunited with my beautiful girlfriend. The influence you have on me is fantastic.
I will always love you as long as I have breath, and even when I leave, I will take my memories of life with an amazing woman to the afterlife.
Loving you is a job that I do correctly with little effort. I love you with all my heart my beautiful girl.
If an Angel requests that I make a wish, I would reply that I already have everything I want, because I have you, my love.
I will never be able to be a perfect boyfriend, but I promise you that I will continue to love you with all of my being!
I had a regular night rest until I dreamt of you and my heart started beating faster, when I woke up, I knew that you are the girl to keep for a lifetime.