Happy 24th Birthday Wishes: Twenty-four is such an exciting age to be at when you have all the people you love around you wishing you a happy and jolly time as you welcome in the new age. Turning older is always an achievement and for those who have been 24 can tell you that that was one of their most exciting times yet. Birthdays are glorious events where you get to celebrate with the one you love however you see fit. Sending a birthday message to usher in or just remember the 24 birthday person is such an amazing way to show you care and will always be there for them whenever, wherever and however possible. Take a chance with these happy 24th birthday messages and share in the joy of the newly 24-year-old.
Happy 24th Birthday Wishes
Happy 24th Birthday. May all your wishes come true as you blow out those candle.
Sweetie, you are a piece of heaven sent on earth, happy 24th birthday my dear, have fun and live long.
Happy 24th Birthday! A new day has just begun, sparkling with beaming ray of hope.
The only thing worth fighting for at your age, is the love of your family, with their love, there'll be no height you won't climb successfully. I wish you best of luck.
I wish you "SUCCESS" on this memorable day. Happy Birthday girl, 24-year-old!
Happy 24th Birthday dear friend! Thanks for your unconditional love.
Happy Birthday champ, you have been there for me through all these years and as such, I feel compelled to return the favor. Do enjoy yourself today!
Party time, let's celebrate the birth date of a special 24-year-old who until yesterday was only 23, have fun and do let all your dreams come true tonight!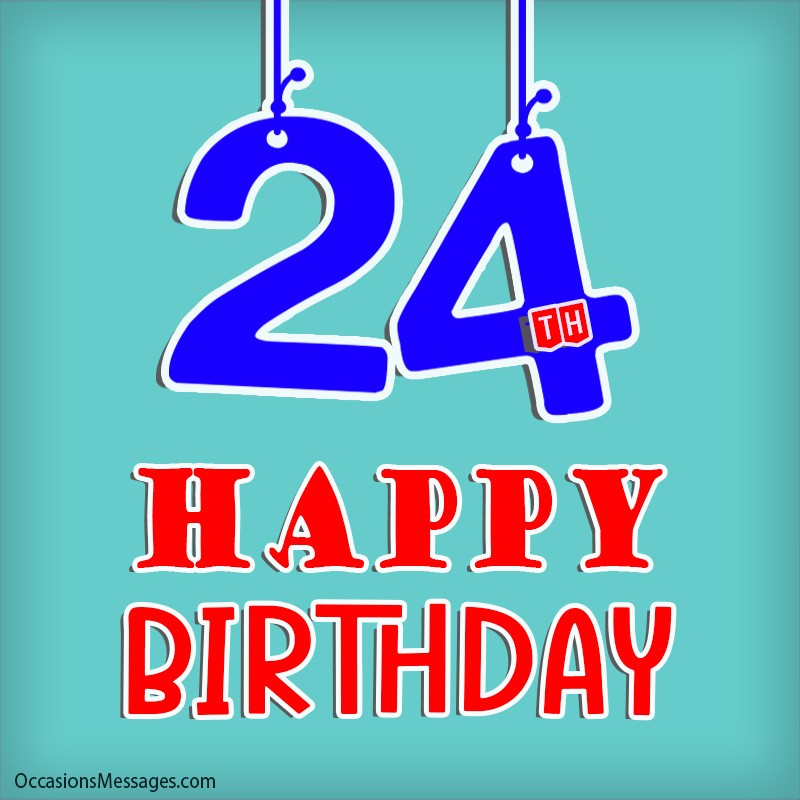 Happy 24th Birthday son! May the bright light of today bring you unspeakable joy.
May the wind of today bring you good health, happy unforgettable birthday celebration.
Happy 24th Birthday lovely daughter. I am happy to see you clock 24.
A new year has begun in your life and you've added another year. Happy birthday, 24-year-old!
The radiating sun hovers in the sky dancing acrobatic wishing our beloved one a milquetoast long life. Happy Birthday dear!
Happy Birthday. May today mark a new beginning of greatness.
May today makes you ride on the wing of progress, soar like an eagle in great altitude in peak of greatness. Happy Birthday my friend!
Happy 24th birthday my darling, you have been my greatest hello and my hardest goodbye, have fun!
Today is sacred and unique in history. Have a nice day my best friend!
I believe the older you get the wiser you are blessed to become, make the right choices and most of all enjoy your 24th birthday to the fullest. I appreciate you.
More Options: Happy Birthday Wishes for Aunt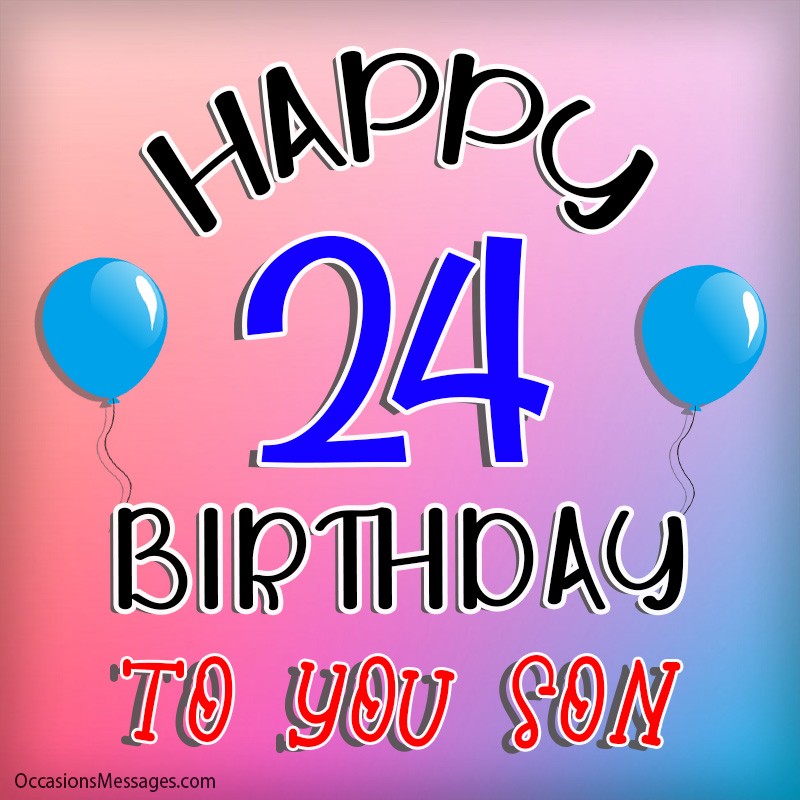 I pray this day gives you enough memories to last a lifetime, have fun and enjoy yourself.
You are amazing, you are awesome and you are the 24-year-old legend I have been hoping to meet. Live long and enjoy yourself. I love you bro!
A wise man once said, youth is the work of nature but age is the work of art, enjoy 24 like there was never a 23, have fun!
Sweet dreams were made to come true, I can honestly and sincerely say I have been blessed enough to see a sweet dream come true. Happy 24th birthday my king!
You grow more beautiful every year, may you always win and never lose, may your birthdays always turn out to be great and may you have the best 24th birthday ever!
If all birthday wishes don't come true, I wish you a Happy 24th Birthday which has come true today. Enjoy every bit of it and never regret living 23. May God bless you sister.
One cannot stay young forever. As you can see you are 24 today. Let this new year of your life be special. Happy Birthday sis, 24-year-old!
When I think of all the things you have done, my heart is filled with a sense of appreciation. I'm glad to be here sharing a birthday cake with you.
Read More: 75+ Birthday Wishes for Uncle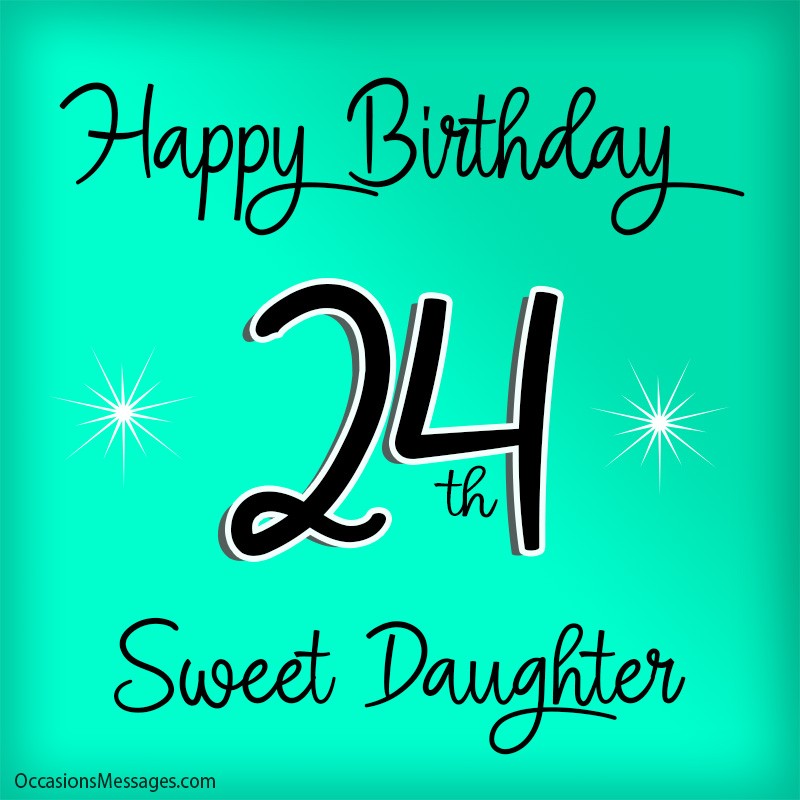 May 24 be the year where abundant doors open and never close, may you get all you ever hoped for. Happy Birthday nephew.
We all love you and we all wish you a happy birthday, have fun and may 24 be the beginning of an even greater journey!
You are beautiful yet Virtuous, Intelligent yet Caring, Poised yet Humble, and Delicate yet Strong. Every good thing is rightfully deposited in you. Happy 24th Birthday my niece, I love you.
You may want to see: Happy 25th Birthday Wishes
SHARE ON