Valentine's Messages for Husband: They usually say valentines are for women but that is wrong, valentine's a day you appreciate that special love in your life. The person you cannot do without, the person you are happy to be sharing the day and maybe even forever with. Husbands like to be appreciated, they like being noticed and they like it when their wives go out of their way in making the day memorable for them.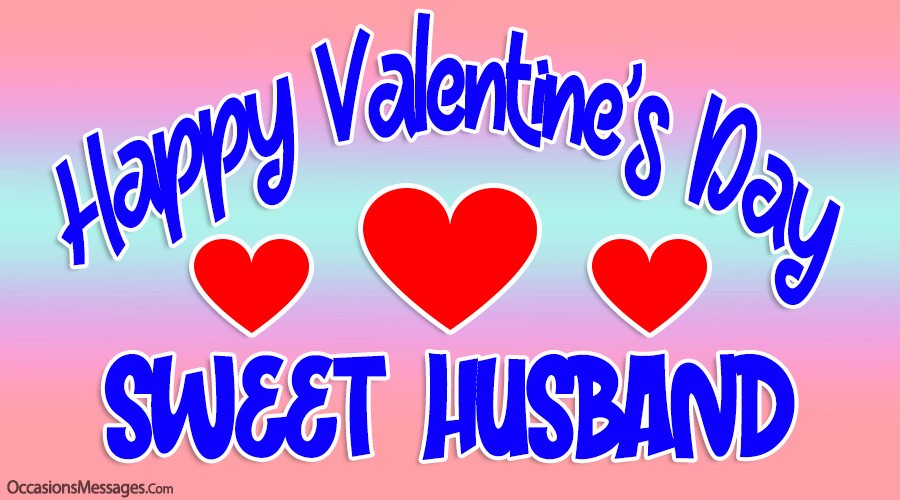 Valentine's messages to a husband should portray the appreciation, love and devotion you vowed to them when you got married, it is the time you look at your spouse and see how blessed and lucky you are to have such a man in your life. Sending your husband one of these messages during valentines may make you remember the first time you fell in love.
Valentine's Messages for Husband
Here are some sweet and romantic valentine's day messages for Husband.
Happy Valentine's Day my lovely husband! You are my favorite song, my sweetest morning kiss and the man I chose to share the rest of my life with.
My heart almost stopped when you asked for my hand in marriage. I didn't and couldn't believe it was happening. I'm glad I said yes. Happy Valentine my love.
Happy Valentine to the man who captured my heart and conquered my soul. I love you dearly. Come to me soon as I want to celebrate this awesome day with you.
Seeing you wake up next to me each and every day reminds me of the first time I fell in love with you my dear husband, and each day I fall in love with you all over again. Happy valentines!
I love you baby. I'll always be here to support you. I'll be your second mate to running this ship. Trust me baby. I'm yours.
Dear Valentine, my husband, the man of my dreams. I didn't know life could be so good but when I met you, I know that it could be happy ever after. I love you.
You hold my heart in your hands and I couldn't feel safer with anyone the way I feel with you. I love you so much my dear husband, Happy Valentines.
I love you so much it hurts; you don't know how lucky I feel to have a husband like you. Valentines was surely made for us and I won't let this moment pass.
Each valentine is a day I cherish the love we have for one another. You are my zing and I will forever have your back, Happy Valentines' Day.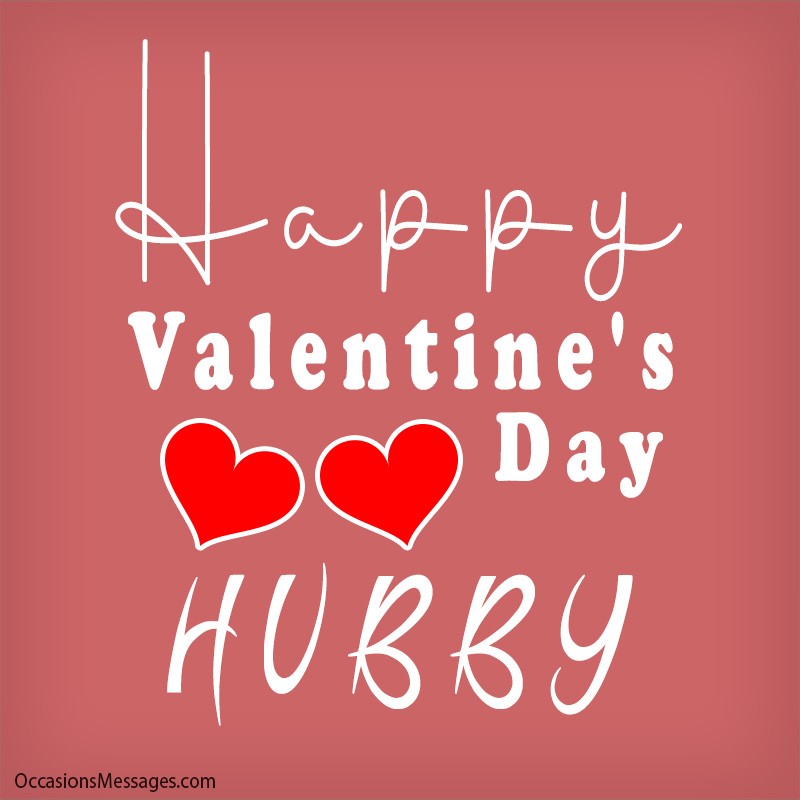 If I had ever known that such a heartthrob existed, I wouldn't have believed it. But since meeting you, now I know dreams can come true. Happy Valentine baby.
With love, respect and devotion I will love you till the end of time my dear husband. May this valentine help our love grow stronger.
Happy valentines the man of my dreams, you make waking up next to you feel like the best thing that can happen. I love you my husband.
We have spent so many seconds, minutes and hours together. May we be privileged to have many more to spend together. Happy Valentine's Day.
What else could I say about my husband? The strongest, bravest, confident man I have ever met. Happy Valentine baby. I Love you so much.
You have given me lots of peace and I have come to believe in love with you. As you have given me all these, I will give you more. Happy Valentines Day.
Valentines always brings butterflies to my stomach dear hubby, I can never get a hold of the love I feel for you, it overflows each and every time I open my eyes and see you next to me.
Happy Valentine's my dear hubby, you are a blessing to me and I will always value you. May this day make our hearts grow fonder and our love stronger.
Being loved by you dear hubby is the best feeling valentines can bring to us, so sit down relax and let the season be our reason for emotional overflow.
The only thing we've made since we've been together is great memories, and nothing can take them away. Happy Valentine's Day husband.
Read Also: Top 130+ Valentine's Day Messages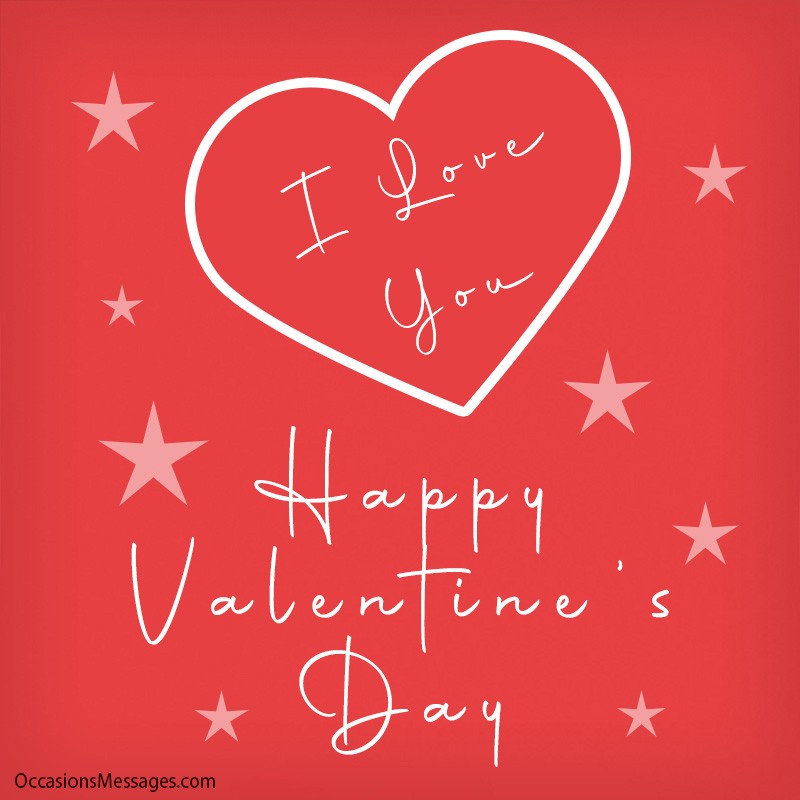 Each moment in your arms feels like a lifetime of happy sweet memories that I never want to let go of. Happy valentines' hubby, you are the best thing I've ever had.
Today marks a special day in our lives, we've been together, but we saw love in each other after a long time knowing one another. Happy Valentine's Day.
To my one time and forever boyfriend, I never believed you could be so good as a husband. Thank God I chose you. Happy Valentine's Day my love.
Every features that can be found in a perfect man is found in you. You're the correct definition of perfection and I'm a lucky woman. Happy Valentines Day husband.
Two loves found me at a time, God's love and your love. If God's love hadn't found me, your wouldn't have. Happy Valentine's Day my love.
Happy Valentine's my love, you make each day worth living and each moment unforgettable, may the heavens open your heart and fill you with so much joy as we celebrate our love.
I have never won much in my life, but I won your heart and that's enough for me. I love you sweetheart!
I could never have asked for a better man to love, support and spend the rest of my life with. Happy Valentines my handsome husband!
Thank you for the gifts you have given me, I have a million reasons to live because of you. Happy Valentine's Day my husband!
If asked to do it all over again, I wouldn't even give it a second thought, thank you for the best years of my life dear husband. Happy valentines!
Today I celebrate you and the love we have for each other. Happy Valentine's dear husband, you are the best man I could have ever hoped for.
Read More: Happy Valentine's Wishes for Crush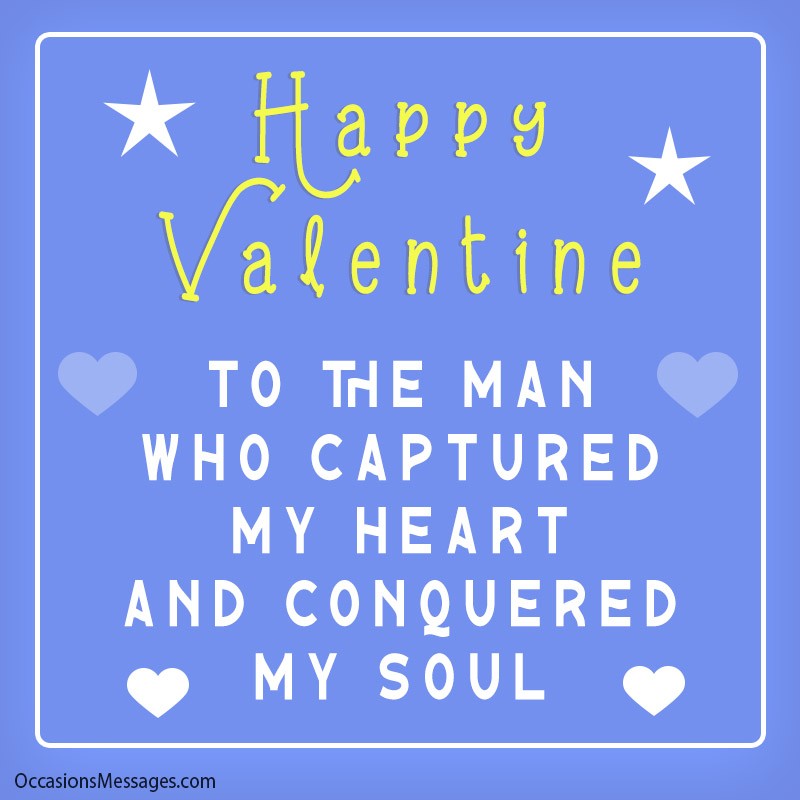 Saying you are special is an understatement, you are simply much more than that to me. May we be forever strong together. Happy Valentine's Day husband.
Happy Valentine's Day my love. May God increase our years together.
You turned me from the girl you met to the woman I know you're proud to call your wife. Thank you for making each valentine something to look forward to my love.
Ever since I gave you my heart, you have done nothing but take good care of it. Thank you for being the one I can truly trust, you are my true valentine.
You are a true friend, a loyal companion, and I am happy to be spending the rest of my life with you. Have an amazing valentine and may love give you smiles my dear hubby!
Today's celebration is a moment for me to thank God for life and appreciate the best husband and lover for me in the whole universe.
Romantic Wishes
Here are some romantic and heartfelt Valentine's day messages to share with your husband. For more ideas, see these 75+ romantic valentine day wishes.
I'm selfish, impatient and a little insecure, but you have given me more reasons to trust you than I could ever count. I dedicate this valentine to appreciating you!
You are so romantic that you put Jack from the Titanic to shame. I love being your Rose, and unlike the movie, we're going to have a great life together. Happy Valentine's!
I make mistakes, I am out of control and at times hard to handle, but you have your own way with me and that's what made me love you. Have an awesome valentine my knight.
My promise to you this valentine is that I will love you like you'll never hurt me because I trust you with my entire heart my hubby. You will always be the one I love!
I can never stand the thought of not being with you, especially on Valentine's Day when we can let our love fly high. I love you always and forever my darling.
When I wake up in your arms, it's like I woke up in heaven every single time. This morning was no different, and I know that your strong arms will hold me again tonight. Right now, I want to be the one holding you. I love you.
Happy Valentine's Day to my wonderful husband and father of my kids. Life is so easy with you by my side.
In the history of all men in the world, you have your place, because you knew so well how to treat women. Happy Valentine's Day wonderful husband.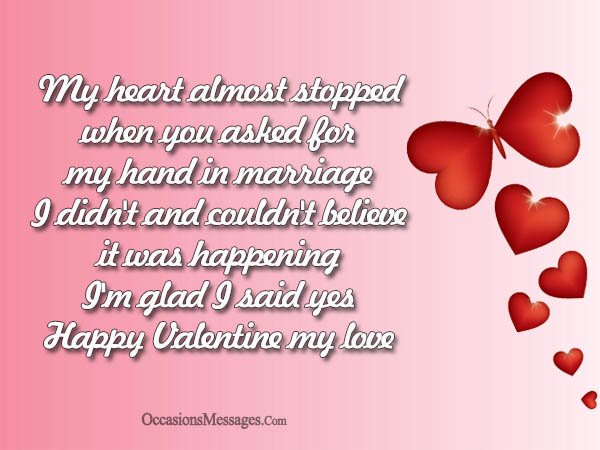 With a humble approach all things will be alright. You say that every time we have problems, and it always works. Happy Valentine's Day my husband.
Dear husband, you have been the best man I have ever known. And you only surprise me more and more with each passing day. Happy Valentine to my valentine.
You have never lived with me in deceit and I really honor you for that. You are a role model for all men to be out there. Happy Valentine's Day my husband.
I hope this valentine will ignite our love to shine even brighter than before my darling husband; I thank St. Valentine each day for the gift of love that oozes out of you.
My husband, my Valentine. Do you know how I plan to make you mine? I'm sure you can imagine as there are many things I have in store for you.
You are the reason I am the woman I am today, you bring the best out of me and I am so proud that you are my husband, happy valentines!
To my Valentine, you are one of the best around. I can't imagine a day without you. You are just so intoxicating and at times so infuriating. I love you.
You handled me at my worst, you definitely deserve me at my best, because you are the man God chose for me and I will never let you go. Have an epic valentine my love!
This valentine, we're going to dance like there's nobody watching, we are going to love and appreciate each moment because I am sure you feel the same way I do!
Read More: Happy Valentine's Day Messages for Boyfriend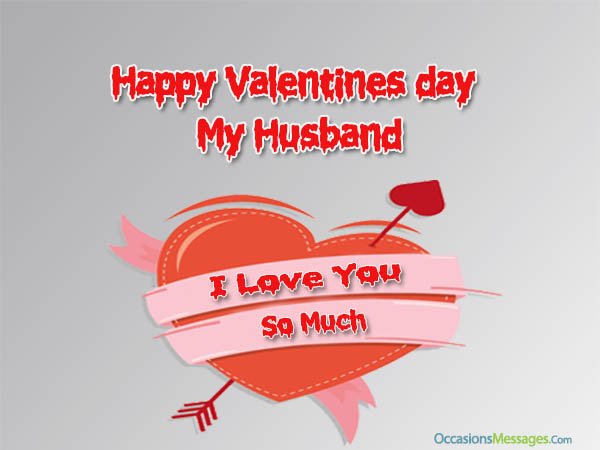 Happy Valentine my husband. Today is going to be an incredible day and I can't wait to celebrate with you. I'm going to love leaving your jaw on the ground.
To my husband, I know that sometimes we fight and fight hard. But it always means that we love each other so much. I love you my valentine.
Happy Valentine to you, my husband. I don't know how I would make this day any better but I know that if there was anyone that could do it, it would be you.
My life became better with you; I can start talking from now till tomorrow about how meeting you has transformed me. Happy Valentine's Day husband.
Happy Valentine my husband. You are indeed one of the better men out there. I am happy to be with you and I can't wait to show it to you later tonight.
I knew you were the one from the first day we locked eyes. I have never felt so happy with someone. Happy valentine my hubby, you are amazing!
You are the best thing that has ever happened to me, you are an amazing man and I will always take pride in being your wife! Happy Valentine's Day, may this day be super special.
Recommended: 150+ Valentine's Day Messages for Ex-Lover