Valentine's Day Messages for Fiancé: They say the most powerful emotion is love, the feeling of wanting; being, getting and having someone by your side wishing it would last forever. For those engaged, it is already a step towards being with the one you love for a very long time. Valentine's Day is a special day. It is a day where you spend the lovely time with the one you love. It shouldn't be only physical, it can be through thought.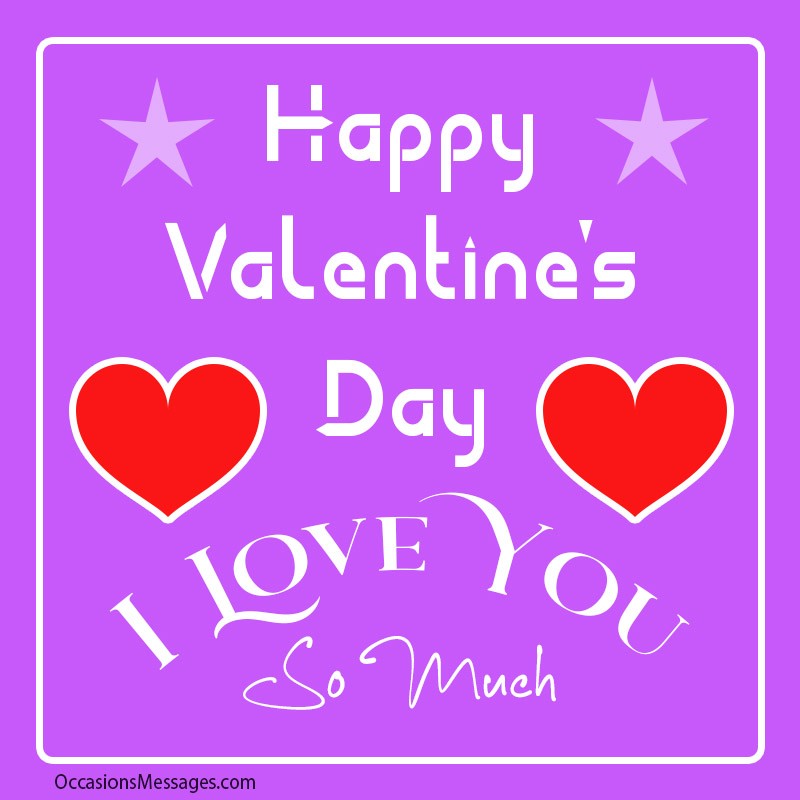 Sending a fiancé a note during valentine can work wonders for him, it not only makes him excited to see you soon, but it also makes him think of you too. Send one of these messages to the one you love and make their valentine more special with you.
Valentine's Day Messages for Fiancé
Here are some cute and romantic Valentine's Day messages for your fiancé.
Happy Valentine's Day to the one who listens to the songs my heart sings.
Happy Valentine's Day to you my love and husband-to-be.
The moon and the stars will tell our story; for there is no one else I'd rather be engaged to. Happy valentines my love, you light up my night.
Happy Valentine's Day to you, my forever valentine.
I didn't know true happiness until you walked into my life and now, I understand better. I love you so much.
If you knew how much I loved you, you'd blush, you are my lifeline, my fiancé and I love you very much. Happy Valentines.
Happy Valentine's Day, to the man who has become my forever and always.
My love for you will never fade. I'll make sure it shines brighter and brighter every morning. Happy Valentine.
Recommended: 60+ Romantic Valentine's Messages for Husband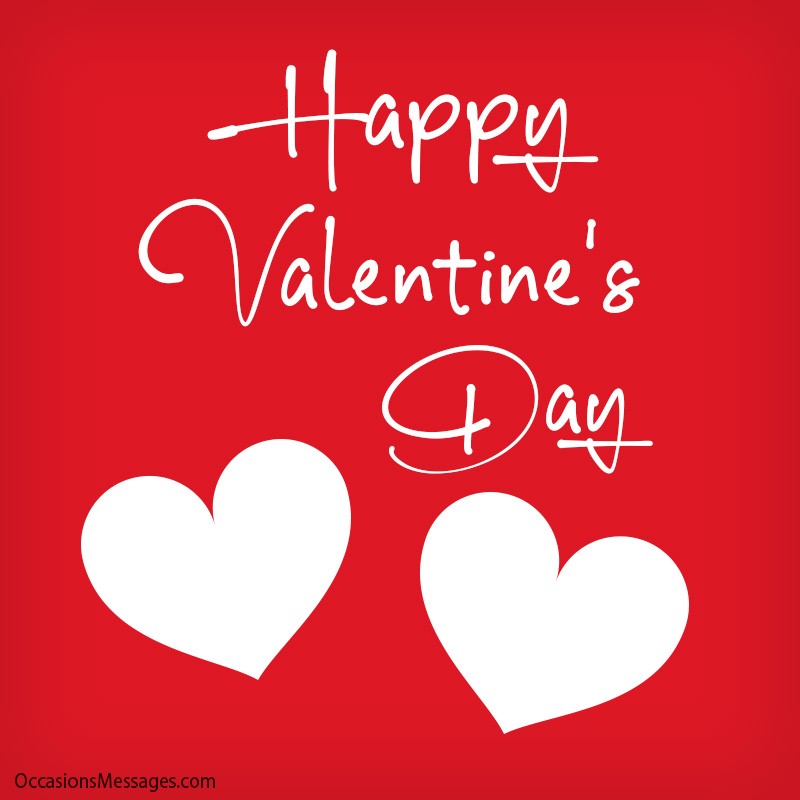 Happy Valentine's Day, my fiancé. I can't wait to say "I do"
I have the best fiancé in the world. A fit example to follow and to commit to in everything. I hope you'll keep loving me because I won't love anyone else. Happy Valentine's Day fiance.
Happy Valentine's Day, my baby, I will keep loving you always.
Together, we make the perfect pair. We complement one another in magical ways. Happy Valentine's Day to the one who knows the password to my heart.
I am so lucky to have you as my fiancé and to have you as my soulmate. Happy Valentine's Day, my love and future father to my unborn kids.
I don't ever want to spend a day without you by my side. Happy Valentine's Day my unique being and my lover.
I get so excited when I think of our future together. The images in my head are worth bringing to life. Happy Valentine's Day, my love.
Happy Valentine's Day. You are just the summary of everything I really care for in a man. May our lives together bring forth good fruits. Let's enjoy this day and be happy.
I have enjoyed lots of things with you, love, care, and many other things. I really think you're my dream man and I hope we'll enjoy this day of love together. Happy Valentine's Day.
I love you not for what you have but what you give me when you have none, I am happy to be your fiancée, Happy Valentine's my love!
You are amazing, and there is no one else I'd love to spend valentines with, you mean the world to me and I can't wait to be your wife.
Valentine is definitely a day made for us. You are my forever valentine and fiancé, soon to be husband; I can't wait to be the mother of your kids.
Your love will always stand at the top of everything in my heart; you have earned that rightful place. It is a thing of beauty to be your future wife. Happy Valentine's Day.
You are the only one I want to spend each and every valentine with; I hope you have a blessed day darling.
My fiancé may not be the wealthiest of amongst men, nor some prince foretold. But his deeds and words make me feel like I'm a princess. Happy Valentine's Day. Love you so much.
Most Popular: Best 200 Valentine's Day Wishes
I doubt if there is a woman in the whole world who would wish for a better man than you, you're cute and loving, rich and strong, caring and jovial. Happy Valentine's Day fiancé.
There is no one else out there for me, you are my home, my protector and provider and I hope my valentine too today darling fiancé.
You are the man you are because of your daring nature. I love you and wish you a special valentine; I hope you have a lovely day my fiance.
Happy Valentine's Day to you my one and only wonderful Fiancé, your success today proves that great discipline can still achieve success nowadays. Thanks for all the sacrifice and I love you earnestly.
I've seen all of your efforts to make sure we have better lives before marriage, but I need you to have this day off planning, so you could have some fun. Happy Valentine's Day.
I can't believe it's been this long, each moment with you is always breath-taking, and I am more than happy to be your fiancée my love. Thank you for the valentine sweets.
You are the most thoughtful man I have ever encountered. Thank you for making me the luckiest woman by becoming my fiance, hope this valentine shines on our love!
My deepest feelings for you remains that no matter what happens, I'll never leave your side for another person, that's how much you hold and rule my world. Happy Valentine.
You are better than the best, and I am lucky just to linger in your life, you make me smile, and I hope this valentine I can make you smile too my fiancé.
There is nothing in this world I wouldn't do for you, you are the best gift valentine gave, and I celebrate him today. I love you always my fiancé, Happy Valentine.
From the moment we met I knew I wanted you as my baby daddy. Thank you for always being there for me my valentine, I love you now and always.
It's so rare to see a man who takes away the breath of a lady, but ever since I saw you, you did that to me. You're such a special man. Happy Valentine's Day.
Everyone in life gets to understand love through their experiential feelings for someone. I got to know love through you. And I'm glad we're in it together. Happy Valentine's Day Fiancé.
The world really gave me something to live for, you are perfect in every way my fiancé, and that is why I make you my valentine today my love!
I love seeing you happy, your smile brings a certain calm atmosphere and there is no one else I would want to spend eternity with. Have a great valentine.
If everyone in the world will enjoy our kind of love that we're enjoying. Then all relationships will be the best. Thanks for making me feel alright. I love you.
Miracles are hard to come by as much as they are hard to believe, I am glad to be witnessing a miracle with you my love. Our love is a miracle. Happy Valentine's Day.
I am always thinking about you my valentine, you are one of the best men this world has produced, and I thank your mother for that. Have a memorable valentine.
Let me take care of you today my valentine, you deserve it. Thinking of how lucky I am that you are my fiancé, see you soon.
Happy Valentine's Day. I really hope we will both enjoy longevity of life together because long life is a natural bargain for good people like you. Let's keep loving ourselves.
I feel surrounded by plenty of love, but it's all coming from one person that love must be so much and I do hope to repay a bit of it. Happy Valentine's Day.
I have a cute fiancé who is worthy of respect and admiration. He is the only man I love in the world and I want to enjoy this day with him. Happy Valentine.
You are the man I will always say yes to, I thank the heavens that I get to spend one last valentine with you as your fiancée. I love you!
I cannot wait for us to share this and every valentine together, you complete me and I will always stand by your side today and every day we live forever.
Loving you has been the best chapters of my days and I appreciate you always and forever, I hope to make this valentine one you'll never forget. I love you to the moon and back!
Being your wife will be the most amazing thing ever, you are an amazing man, and I am lucky to have you. I hope we can celebrate our intense love this Valentine's Day my sweetheart!
You'll definitely be on my mind throughout the day as I think of the million reasons why I love you. I hope you'll have an easy valentine with much love.
Let me spend today finding the right words to express how thankful I am for your support and love towards me. You are my number one! Happy Valentine's Day! Champ.
Let's make today, a day of remembrance of our love, our romantic stuff and our togetherness. I celebrate you! Happy Valentine's Day.
I got a great fiancé for Valentine's Day, what is left is to show you that you made the right choice by spoiling you silly with affection.
Related: Happy Valentine's Day In Advance Messages
SHARE ON