Wedding are always occasions to spread and share laughter, cheer, love and joy and that is why sending a funny wedding wish to a person close to you on this very amazing day can relax them more than you think. Fun can be gotten from anywhere, especially where two or more people are gathered.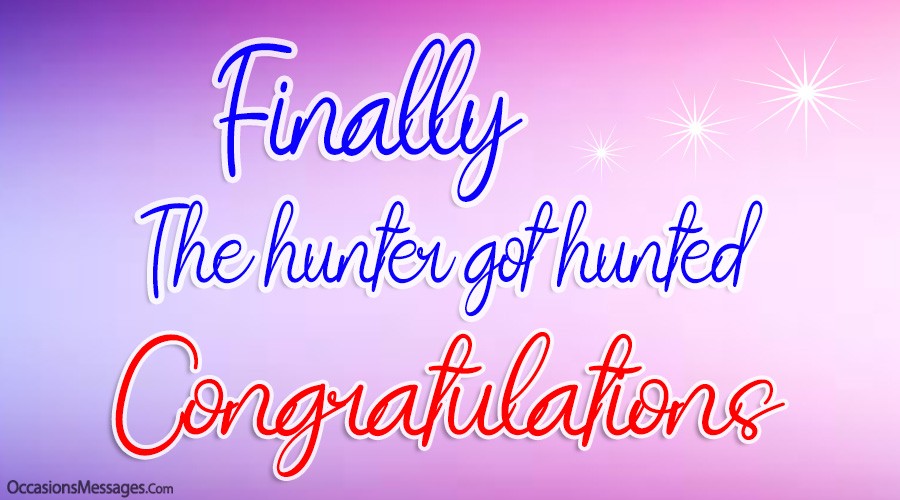 Share and spread some laughter by sending a unique funny wedding wish or message to that special someone on their very special day. Here are some messages you can choose from for that lucky man or woman getting hitched to the girl or boy of his dreams.
Best Funny Wedding Wishes
It takes two people who want to be together to get married, but the opposite is the case with you two. Because you're always brawling. Happy married life lovers and brawlers. Have fun filled marriage.
Happy married life friend, the only friend I can call the best even though he's shitty at times. I never get less from you when comic is concerned, be blessed all through your marriage.
Just get ready to annoy yourself by the single person till the whole life. Wishing you a very happy married life.
Marriages – a great shock with a forceful attempt so you are the victim of it. Enjoy your rest of life under its impression. Congratulations.
Weddings sometimes seem like funerals for when someone gains a partner for life we lose a drinking buddy and the leader of our mischievous gang. Congrats bro!
I have known you as a frog all my life how did you become the king you are today? She must be something, congrats on your wedding!
The only memories that I have of you are the ones that makes me smile whenever I remember. You're such a naughty friend and I dare not replace you. Enjoy your special day.
I'll miss the way we sit down to judge others and make jest of them, but now you have to do it alone. Because your woman won't be a part of it. Happy married life.
My friend, it's better to hangover yourself rather than get committed in the relation of marriage.  Hope all is well. Wish you a wonderful life.
The luminosity of marriage is just for two days, you have to repent it later. So your time is over for running. Stick to the single man till the end. Happy Married Life.
I won't forget how we used to stay long after school in order to escape the work and chastisement at home. You're a great friend in crime. Happy married life buddy.
Happy married life cracked buddy, when I'm alone I laugh, but when I'm with you I laugh till I cry. I'm going to miss your craziness man. Enjoy your new home.
Many congratulations on your wedding. You are going to lose your all senses.
Only brave people engaged in marital relations, not the sissies. Congratulation brother, for the biggest union of your life. Happy marriage.
Tears of joy fill my eyes as I now realize everything we once shared now belongs to me! Mwahaha congrats on your wedding beautiful!
You look beautiful on your wedding gown, love you and congrats on your wedding love! You definitely wore it better!
Happy married life friend, I wish you'll legalize our friendship like you're doing to that woman today. Anyway. Enjoy your home a lot.
I hate to miss you, but now I'm going to miss loving you because another miss has taken you away. I wish you both happiness. Happy married life naughty friend.
Congratulations for the joy forever like two peanuts attach in a shell. Wishing you a very Happy Married Life.
Many congratulations for signing out from bachelor's life. Welcome to the world of Maryland. Congratulations.
Be the ideal husband of your wife, otherwise, you have the chance to switch for the other one. Good luck in marriage!
Congratulations on sleeping with the same person for the rest of your life, I hope you enjoy each other. Love you guys!
Seeing you here bring tears to my eyes, I was tired of being the third wheel anyway, have fun guys. Congrats on tying the knot!
Happy married life lazy friend. The critical work of your wife is to be responsible for everyone; I hope you'll not kill her with much work and responsibility. Happy married life.
Happy married life to a controversial friend; I hope your wife won't find out that you married her to win a bet. Do enjoy your home.
Happy married life buddy, I'm sure you're aware and prepared that it's war that you're going to face, so brace up. Congratulations friend and happy fighting.
Now you have entered into the world's biggest zoo where humans are animals, fighting for their basic needs. Have a great season of the wedding.
The biggest adventure of life is to tolerate a person till the whole life. Many congratulations on your wedding. Hope you have a good life.
As soon as you learn the basic requirements of spending an ideal married life. You will surely love this stage of life. Congratulations on your wedding, brother.
Happy married life brother; now that you're married I hope you'll help in finding the secret to a happy marriage because it remains a secret to everyone especially me. Lol.
Happy married life sister, I feel sorry for that poor man there because your nagging will certainly kill him soon. I hope he'll last a bit longer before you eventually kill him.
Please hold on to your temper for a little while sis, at least for as long as you can. Or else you'll suffocate this man like you did to me. Congratulations dear sis.
Start ready for giving and taking. No indeed, just giving and giving. Your wife knows well how to take it. Congratulations on your marriage.
Congratulations for the new life of slavery. Happy Married Life.
Enjoy as much as you can, these days will never back again. Tomorrow is your wedding day. Happy single life for today.
This day will never be forgotten, two of the most beautiful people in the world witnessed a lovely and holy matrimony, and I mean me and your beautiful bride, congrats bro!
If I wasn't here I wouldn't have believed it, I hope you have the best time of your life as you celebrate forever. I love you guys!
Marriage often starts with love and ends on the wrestling ring; I hope your story will be different, by wrestling not on the ring but on bed. Happy married life brother.
Congratulations friend, your wife is really a gentle woman, our uncle once said; nothing terrorizes him more than his gentle wife. I hope your situation is different.
What you wish the one you get. Never laugh on your priorities and choices, might your husband is one of them. Happy Married Life, dear sister.
The stage of keeping your mouth shut has started. Don't worry. Everyone is doing this job very well who are in this relation. Good luck in marriage!
The matter of moments to come closer two hearts and enjoy their marriage with the string of sweet love. Have a wonderful wedding day.
Congratulations on your wedding brother, don't forget to hold on to your woman as you often hold on to your credit card even when there's nothing in your account. Enjoy your home.
Oh buddy, your bride looks a lot like an angel today, so beautiful! I hope you know she'll want to keep that beauty at the expense of your life. Enjoy your ride together.
Relationships are like boxing competition, while marriage is like the final, if you survived the other stages, you'll definitely be knocked out in the finals.  All the luck in the ring friend.
My life is hidden in your pretty face. So please do not wash your face otherwise your makeup will spoil my life. Have a great wedding day.
Just remember this slogan 'my wife is always right'.  You will spend a very happy life, no doubt. Hope you have lifetime happiness and joy. Happy Married Life.
The death of love occurs when the relation of marriage starts. Practicality prevails and love lost. Wishing you a very happy married life.
I hope your marriage will make you happy and not make you to be a philosopher; philosophers in marriages are clearly missing as they barely enjoy freedom. Enjoy your union buddy.
I'm glad our friend found the only woman that will annoy him for the rest of his life; I'm not ready to find mine because I don't want to die soon. Happy married life buddy.
You must get ready to work your butts off buddy, because it's a workshop where you must work and your woman must shop with your earnings. Enjoy the beauty of marriage.
Wishing you both a very happy wrestling match. Now let's see who will win. Congratulations on your wedding!
Congratulation and good luck for the journey of life.  May you always see the funny episode of this season.
If you are not blind then try to act like it and if you are not deaf then try to pretend it. If you want to spend a good life. Hope everything is doing well. Happy wedding to both of you.
The beauty of a relationship is to bear each other whether you love or not. Wishing you a very Happy Married Life.
Marriages are like the cream in the coffee cup. At first, it tastes good but later it tastes bitter. May you both have the lifetime of happiness and pleasure. Happy Married Life.
If you can do it, then no man shall be left single. I love you bro, congrats on finally tying the knot!
May the angel of faithfulness, loyalty and humility be with you as you venture into this beautiful journey. Love you to the moon and back, congrats on your wedding!
One plus one in your case makes one, may you be a big beautiful oneness full of love and unbreakable respect. Love you guys! Congrats!
You finally did it, you finally fooled someone long enough to be yours forever, I bet you are feeling really great about it. Congrats!!
I cannot begin to describe how very emotional this makes me, I knew you would find the one I just thought it would be after I got married, on my wedding day maybe, congrats on your wedding, I'm coming next!
This is one of the most beautiful things I have ever seen, the prince and the pauper joining in holy goodness #just kidding.Love you guys!
May this day forever be engraved in your memory as the day you both made an eternal promise to each other. Congrats on your wedding days dears!
We are now finally family, have they told you I have been waiting for this for so long, I've even grown white hair, hope you guys are forever happy, I'll be watching!
I can be weird around you without really caring for we are now family, welcome to this side of life dearest, get ready to be amazed!
He is a good man, but even a better husband, unfortunately my best friend and I am never letting go… congrats beauties!
Have a splendid and beautiful marriage full of kids and all the other fun stuff. I will be here whenever rooting for you guys!
I cannot begin to imagine how I got myself into this open buffet, thank you for inviting me to your wedding bro; she finally turned you into a prince.
May everything work out for you in this new profound prison you got yourself in, only kidding; I wish you every bit of happiness on your wedding dears.
Today we make a toast for you guys sleeping with each other for the rest of your human lives and maybe even the next. Congrats on your wedding dears.
May you experience happiness in your marriage life; you'll need it to survive the storms, only kidding. Congrats on your wedding.
Welcome to the league of the married where you have to make others happy at the expense of yourself. I cannot wait to see you have kids.
Most people think they are genuinely in love until they make the mistake of marriage and reality manifests. Why did you decide to follow their path?
I love it that you are finally married, so you will understand why your parents wakeup Nagy and grumpy. That's what marriage does to you.