Love Messages for Husband. Welcome to our collection of love messages that are sure to make your husband feel special and loved! We understand how challenging it can be to find the perfect words to convey your love, but I assure you that our collection of love messages is crafted with utmost care and affection. And as a wife, I suggest you to personalize the messages to fit your unique relationship with your husband. Add your own memories, inside jokes, and intimate moments that make your bond so special. By doing so, you'll create a message that is not only heartfelt but also genuine and unique.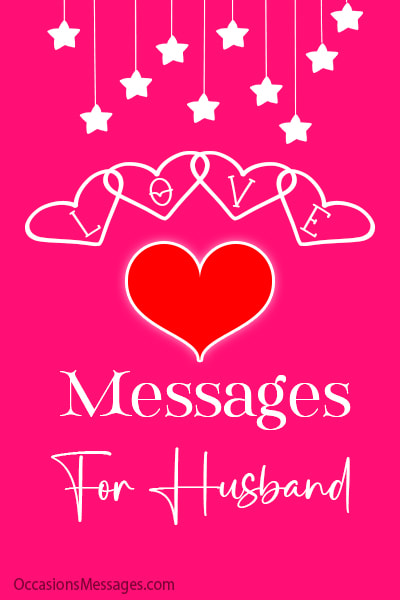 Remember, love is a beautiful thing that deserves to be celebrated and cherished every day. I hope that my love messages inspire you to shower your husband with love and affection and help you express your feelings in a way that is both beautiful and sincere. Here are the best romantic, love and sweet messages for your husband.
Love Messages for Husband
Writing beautiful words to express your love is not easy. Here are some cute and touching love messages to tell your husband "I love you".
I love you my handsome husband, always and forever.
Dear husband, you are the greatest gift of my life. I love and appreciate you so much.
You are my king, and marrying you was the best decision of my life.
You make me smile, you make me laugh, and I feel so lucky to be your wife.
With you by my side in this world, there is love and joy. I love you handsome.
To the prince of my heart, I love you, and you are all I need to be happy.
I love you madly, passionately, I love you with my heart, with my body and my soul, and that's how I'll always love you.
It's you I love more than anything, it's you I dream of day and night, it's you I miss every second spent away from you.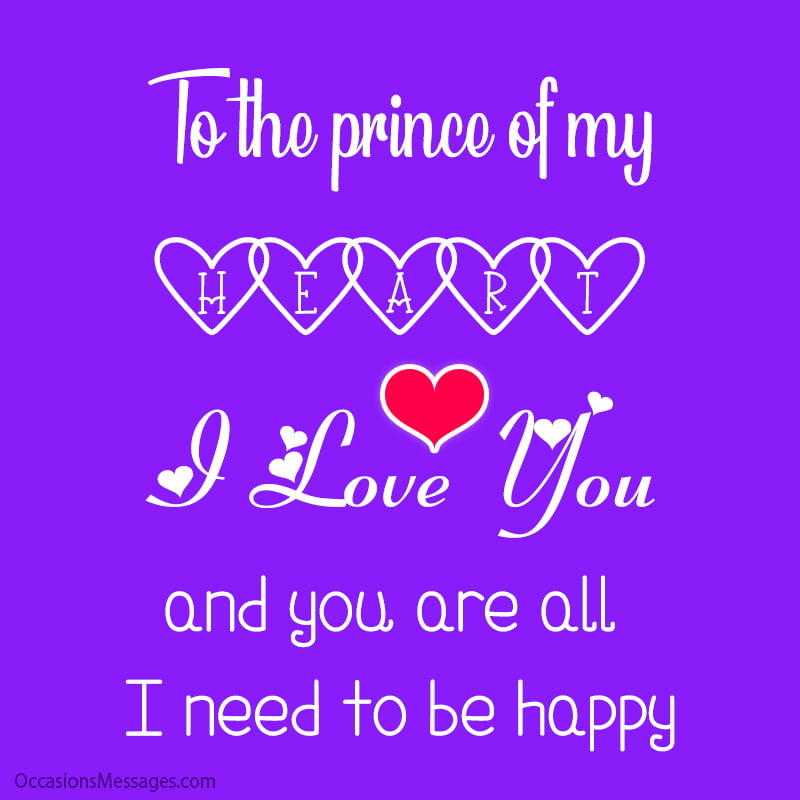 To the man of my life, thanks for making my life astonishing.
My eyes dream of you, my heart only beat for you, and I love you so much.
I love you my dear husband, and I am grateful for everything that you do for me.
You are not only my husband; you are my best friend and my soulmate.
Every moment with you is a blessing. Thank you for being my husband and soulmate. I love you.
With you, I have the world and more. I couldn't imagine a better husband than you. I love you forever.
You are the cream cheese to my bagel, the one I can never have enough of. I love you my man.
When you find the one you love, you have everything you ever wanted and more. I love you.
I would choose being your wife over being the queen of this world.
I love you my handsome husband and, I pray to God every day to never separate us from each other.
Every anniversary we celebrate makes me realize just how deeply I treasure the love we share.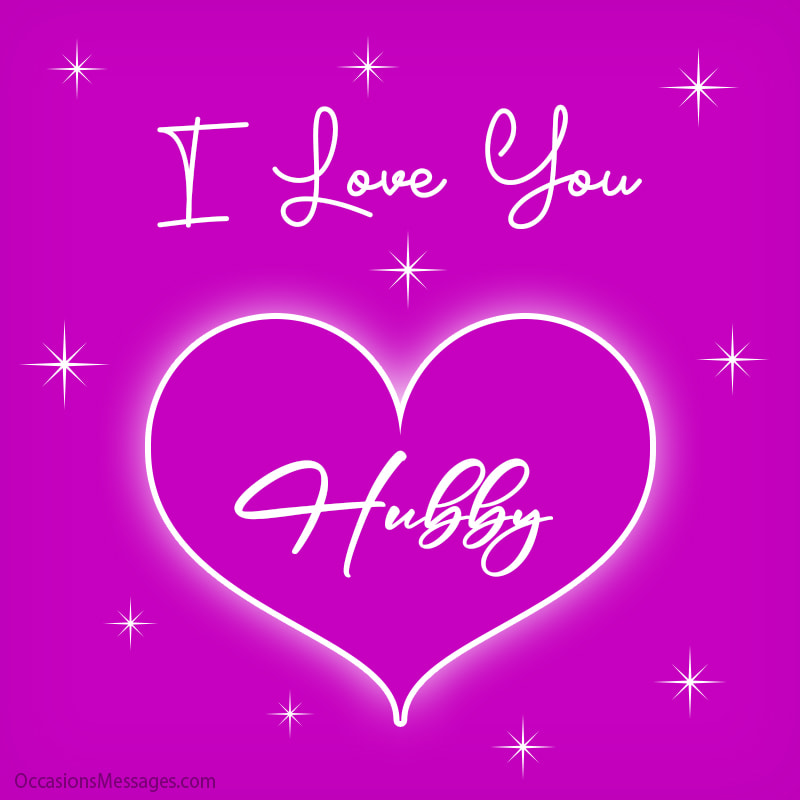 I love you, and every year I spend with you I know that it was the best year of my life.
You are the most loving husband a woman could ever want, and my love for you grows stronger every year.
Is it possible for a woman to feel more love, respect, and admiration than I feel for my husband every day of my life. Love you loads!
How amazing is it that I have found a husband whom I love and like at the same time? I, for sure, am the luckiest wife alive.
I hope all your dreams come true, my husband. You've already made mine come true. I love you
Romantic Love Messages for Husband
With each passing year we watch our love blossom into a beautiful flower. I love you, my husband.
There couldn't have been a better gift than waking up with you every I am forever grateful for the life we share.
The more I open my heart to you, the more you fill it with your overflowing love. I really do love you.
Every year I spend with you makes me realize how lost I would be without you in my life. I love you so much!
You're a man of few words, but the love that shouts from your heart is all I need to hear. love you honey.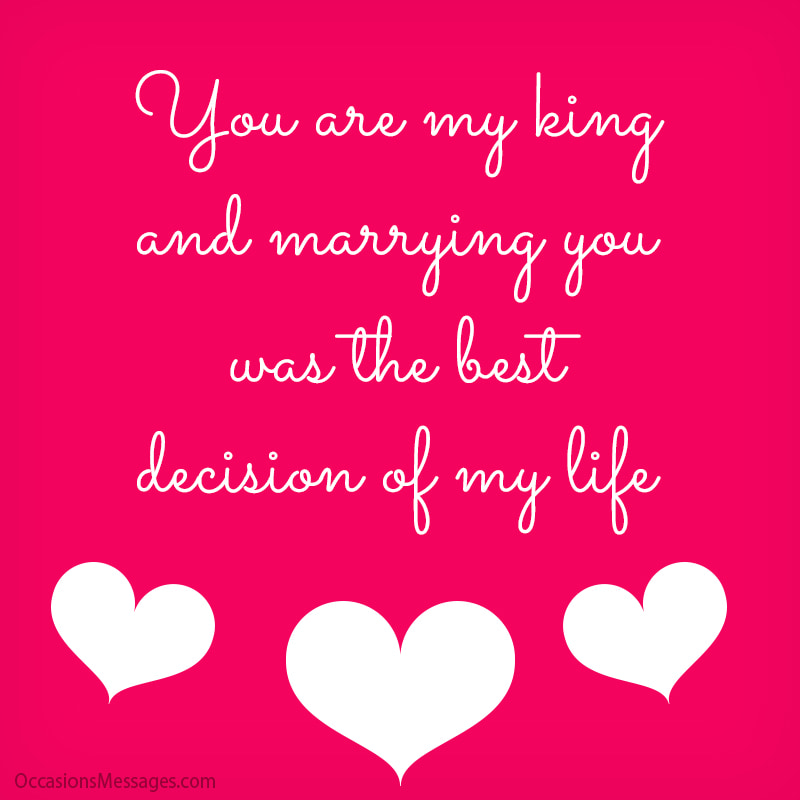 If we didn't meet, I would have probably spent all my life looking for you. Thanks for finding me, my love.
I knew you before I met you and I loved you before I fell in love with you. We are lucky enough to experience true love.
Some people need candlelight dinners to spark a mood of romance. All I need is the loving arms of my husband. I want you to be by my side always.
Read More: 50+ Good Morning Messages for Husband
Deep Love Messages for Husband
There's no treasure on Earth that could compare to the gift of love you've given me every moment since we met. I love you, and I just breathe for you.
I've never known so much kindness and loving as I've experienced married to the greatest husband in the world. I love you, hubby!
There is nothing like that tingling sensation I feel when I'm with you. You are my sources of happiness.
You give everything you can in our relationship, and there are no words to describe just how much I cherish our love.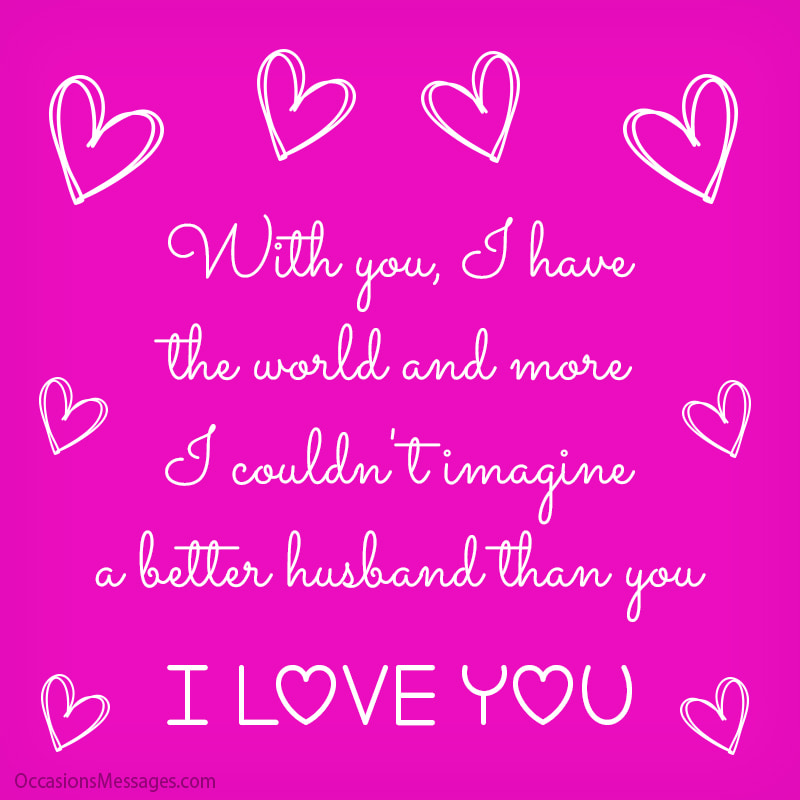 Passion is not just a fleeting emotion. It is the lingering joy of being loved by a man who stands by you no matter what. I Love you my dear hubby!
Dear husband, you made all my dreams come true. Yet, I love you more than all of my dreams. They wouldn't mean anything if I didn't have you.
Anything that life throws at us, good or bad; I want to go through all of it with you and only you.
I watched the best movies, tasted the best meals, and listened to the best songs with you. You make everything the best it could ever be. I love you.
I Love You Messages for Husband
You've been my best friend from the day we met, and I look forward to many more years of loving you, my husband.
Every year we celebrate the life of the most amazing man the world has ever known. But I celebrate my love for him every day. I love you so much!
Some say wild horses couldn't drag them away from the one they love. But you and I both know that we are the wild horses.
We may not have everything; but your grateful wife and family have the gift of a super husband and father.
You fix things when they're broken around the house, but it's your little fixes on my heart that make me love you more every day.
You're always there to comfort me when I'm feeling down and to support me through the toughest storms. You are my soulmate.
The seasons come and go, but the one comforting constant in my life is the love and friendship of my amazing husband. I love you sweetie.
Love Quotes for Husband
"Your love shines in my heart as the sun that shines upon the earth." Eleanor Di Guillo.
"I have a crush on your mind, I fell for your personality, and your looks are just a big bonus." Nicholas Sparks.
"I love and admire you not because you're my husband but because you are what every man should aspire to be."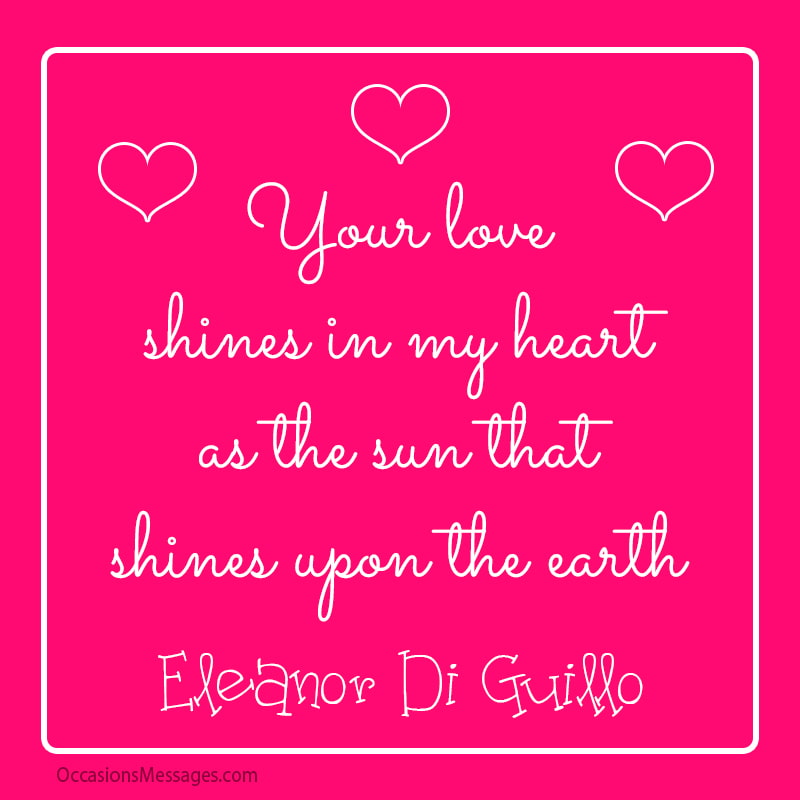 "It was love at first sight, at last sight, at ever and ever sight." Lolita.
"You are my blue crayon, the one I never have enough of, the one I use to color my sky."
"You are my heart, my life, my entire existence." Julie Kagawa.
"You are the butter to my bread and the breath to my life." Julia Child.
People Also Liked: 150+ Birthday Wishes for Husband
Thank you for visiting my page to find love, romantic, and sweet messages for your husband. Remember that love is not just about words, it is also about actions. So while using these messages to express your love to your husband, make sure to also show it through your deeds. Communication is key in any relationship, so make sure to communicate openly and honestly with your husband. Cherish every moment you have together and create new memories to last a lifetime. Keep the flame of love burning by continuously showing appreciation, respect, and affection towards each other. Remember that love is a journey, not a destination, so enjoy every step of the way. Best of luck to you and your husband on your journey of love!
SHARE ON