Love Messages for Boyfriend: Love can be annoying if we do not find new ways to spice it up and feel refreshed. The right way is to occasionally sneak up on your boyfriend with a particular love message that will keep him loved for the rest of the day.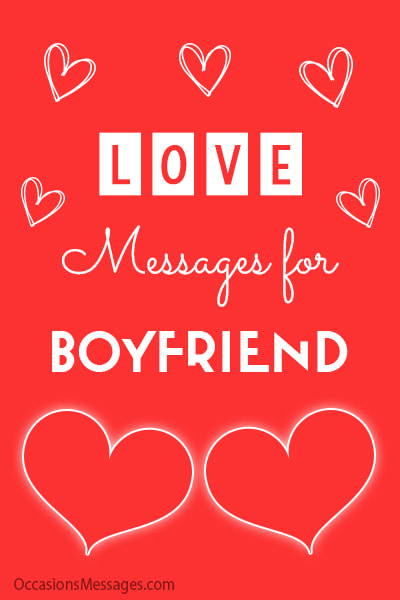 Trust me; it always works like magic. We have some words that we feel will make him loved. Choose one of these romantic messages for boyfriend.
Love Messages for Boyfriend
You can't find the right words to express your love to your boyfriend. These sweet and romantic messages for boyfriend will inspire you. Send him one of these love messages and tell your man how you feel.
I love you my handsome boyfriend more than words can tell and actions portray.
Honey, if your life depended on my love, you would live beyond life, because I love you beyond love.
My world revolves around you, and I cannot see myself with another man since I found the perfect mate in you.
Keep caring for me the way that you do, and I will continue to love you for eternity and beyond. I hope your day went well.
To my wonderful boyfriend, every moment with you feels like a gift. I am so grateful for the love and joy you offer!
You have a way of making me feel safe and loved like no one else can. I cherish every moment we spend together.
I never knew what true love was, and then you came along. You are my rock, my protector, and my best friend.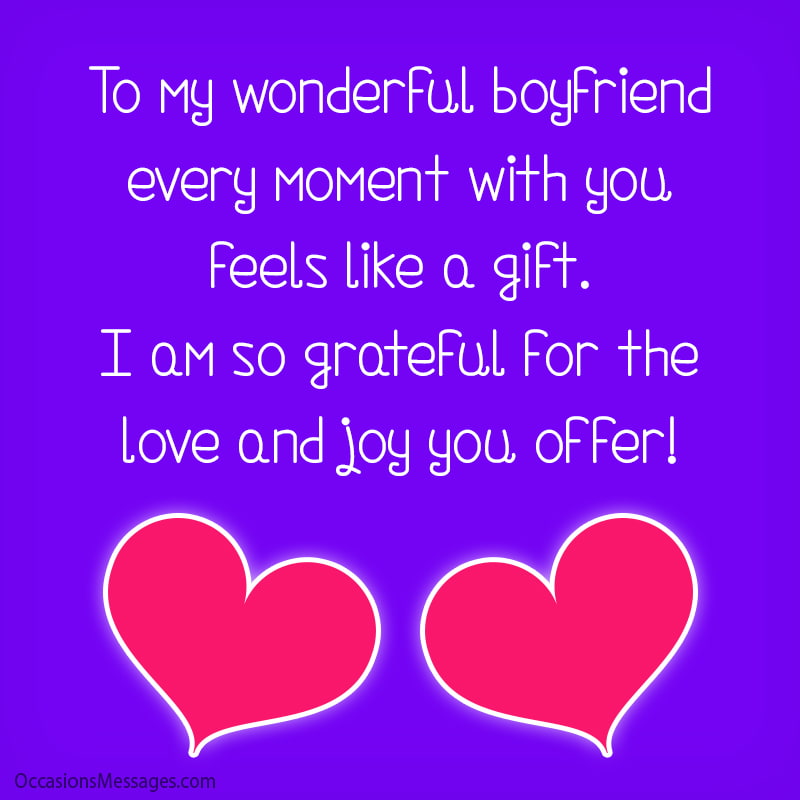 Baby, you make me feel like I can conquer anything. Your love gives me strength, and I am forever grateful for you.
My king, you are the reason I smile, and you are the reason that gives me the strength to live. I love you.
How are you doing today, my handsome boyfriend? With your love, everything seems alright, and I cannot seem to have enough of it.
Loving you is sweet and lovely. I love you. Keep being the most excellent lover ever.
As my boyfriend, you make me laugh, even on the toughest days. Your sense of humor and your love bring so much joy into my life.
Your incredible heart shines, and I am so lucky to have you as my boyfriend. Your love has given me a new life!
To my boyfriend, you look at me like I'm the only person around. You make me feel seen and loved. I will always treasure you!
Your companionship is unmatched and your heart is full of love. I have never had a boyfriend so genuine and sweet. You are my rock!
Your warm embrace fills my exhausted, cold heart! Your touch makes me feel like a new person. I love you, my dealer boyfriend!
Your touch sends shivers down my spine. I am so in love with you, and I cannot imagine my life without you.
Read More: Best 50+ Love Messages for Husband
Romantic Messages for Boyfriend
I love you, and your love is my comfort, and I will always cherish you.
They say that the best things in life are indescribable, and I know it's true because I still haven't found a way to describe my love for you.
If I knew that I had only one prayer that was going to be answered, I would pray for you to be mine over and over again.
I love you, and I love the things we do together, and I cannot wait to make more memories with you.
I may be colorblind, but I can see all the colors you bring into my life. Please don't stop painting my world.
So many people say that love hurts, but they just don't know any better. They don't know you and me.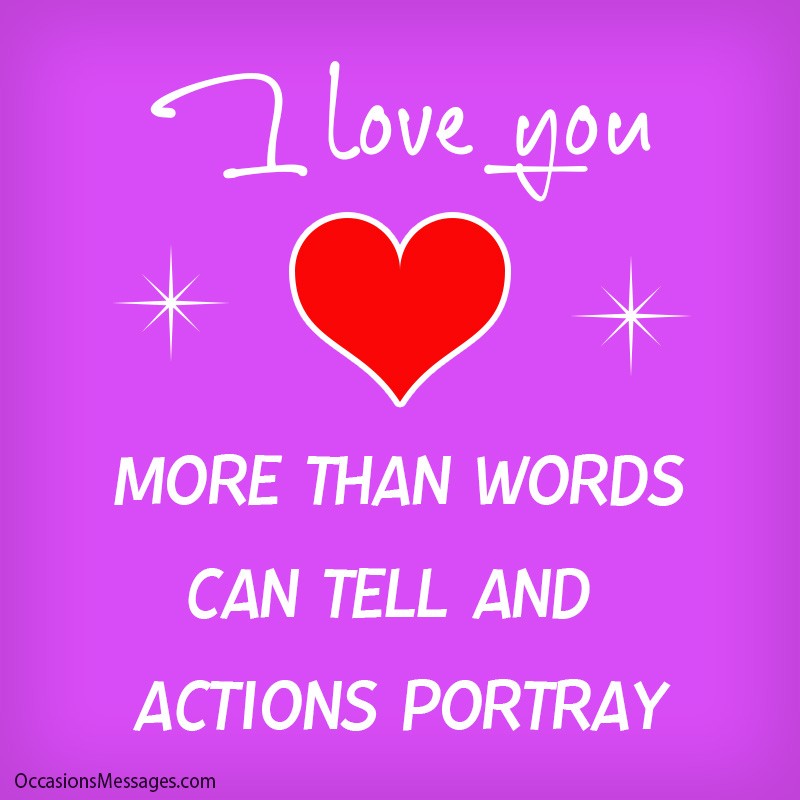 You fill my heart with your love so much that my heart will die loving you and only you. There is no space in it for anything or anyone else.
I am amazed at how every time I look at you; I still feel the butterflies in my stomach. I am forever madly in love with you my prince.
You are not only my boyfriend; you are what everyone has been looking for in life, and whom I have had the good fortune to meet.
Sweet Love Messages for Boyfriend
My love for you grows stronger by the day, so it makes my wish to be the future father of my unborn children.
Nothing seemed to move me until I met you. The butterflies keep flying, and I lose concentration when I am with you.
I found a gem by seeing you, and I intend to hold on to my treasure for the rest of my life. I love you boyfriend.
Some things do not get to change despite change being a constant. My love for you is a perfect example of an unchangeable love story.
I've got the best boyfriend in the world. Thank you for helping me put my heart back. Your patience and your love mean the world to me.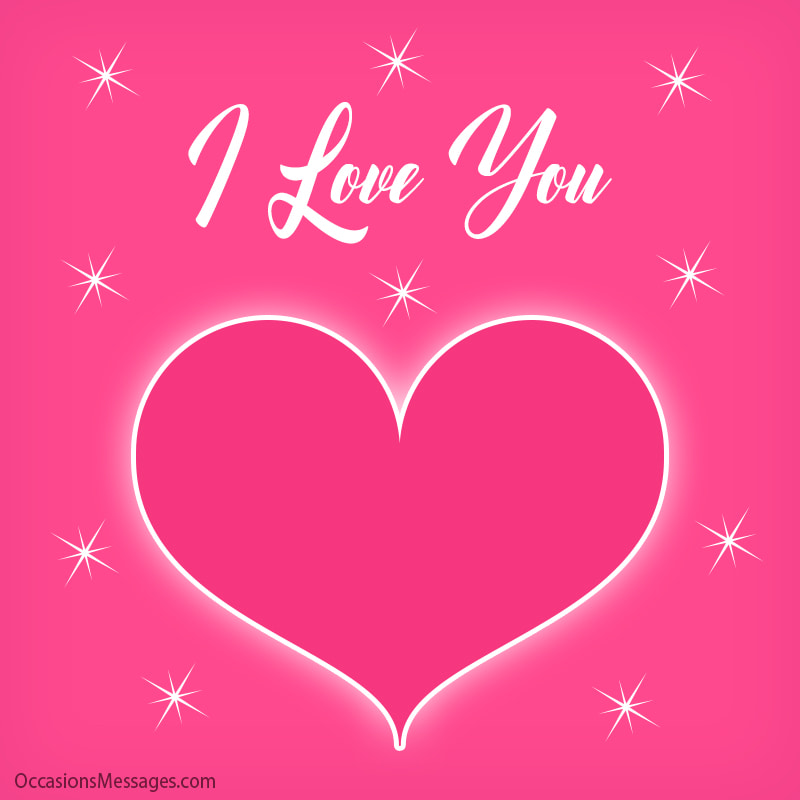 Everyone has got secure place to feel protected. Mine is in your arms, my priceless boyfriend. I love you.
Dear boyfriend. If they gave me a dollar for every time I think about you, I would be a billionaire by now. I love you so much.
The nights I don't dream of you are the nights I stay awake thinking about you. I love you baby!
If other people do not remind you of how wonderful you are as a person and my boyfriend, I will because you are all I have.
More Options: Good Morning Messages for Boyfriend
I Love You Messages for Boyfriend
Love is sweet as honey, and it is even more delicious when I share it with you. Dude, you have my permission to love me crazily.
I love you handsome boyfriend, and I am happy with you and do not want to change anything about our relationship.
I wish God keeps us together forever, so I can love you for the rest of your sweet life. Being your girlfriend is a beautiful experience.
Greatness does not come in a better package than yours. Everything from the top of your hair to the sole on your feet is just scintillating.
I don't need dinners in luxury restaurants or expensive gifts. I am comfortable with you and that's enough. I love you my king.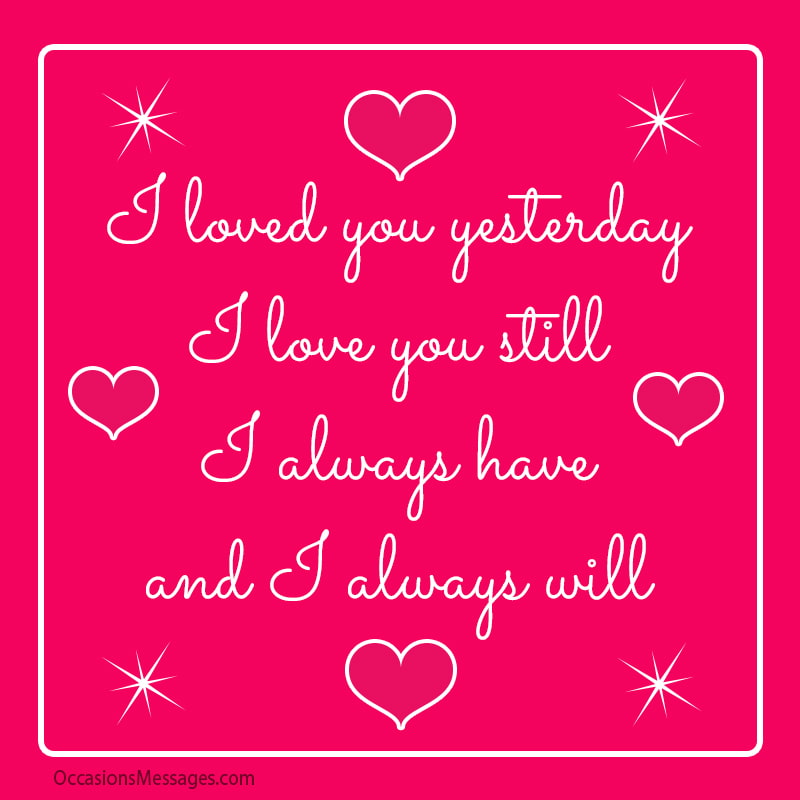 Every day, I think back to our first date and I can't stop smiling because since then, my life has been colorful… I love you beyond measure
Even if the world forgets you, I will always remember how you changed my world. I will take the memories to the afterlife.
Loving you is more comfortable than keeping you because every other girl seems to want you, but unfortunately, you are mine.
I knew some frogs in the past, but I thank God that I finally found my prince charming in you. May we live happily ever after.
Love Quotes for Boyfriend
I loved you yesterday, I love you still, I always have, and I always will.
"We do not choose who we love but rather our souls choose for us." N.R. Hart.
"In all the world, there is no heart for me like yours. In all the world, there is no love for you like mine." Maya Angelou.
"I love you very much, probably more than anybody could love another person."
I love you because the entire universe conspired to help me find you. Paulo Coelho.
"You are the finest, loveliest, tenderest, and most beautiful person I have ever known and even that is an understatement." Scott Fitzgerald.
"I love you and that's the beginning and end of everything."
Most Popular: Top 100+ Birthday Wishes for Boyfriend
SHARE ON