Romantic Love Messages. When you finally find the person that completes you as a living being and an agent of passion, you want to let them know just how much having them as part of your life means to you. Even a just a few sentimental words that let your soulmate know you are thinking of them can ease any doubts or insecurities they may be feeling about the relationship.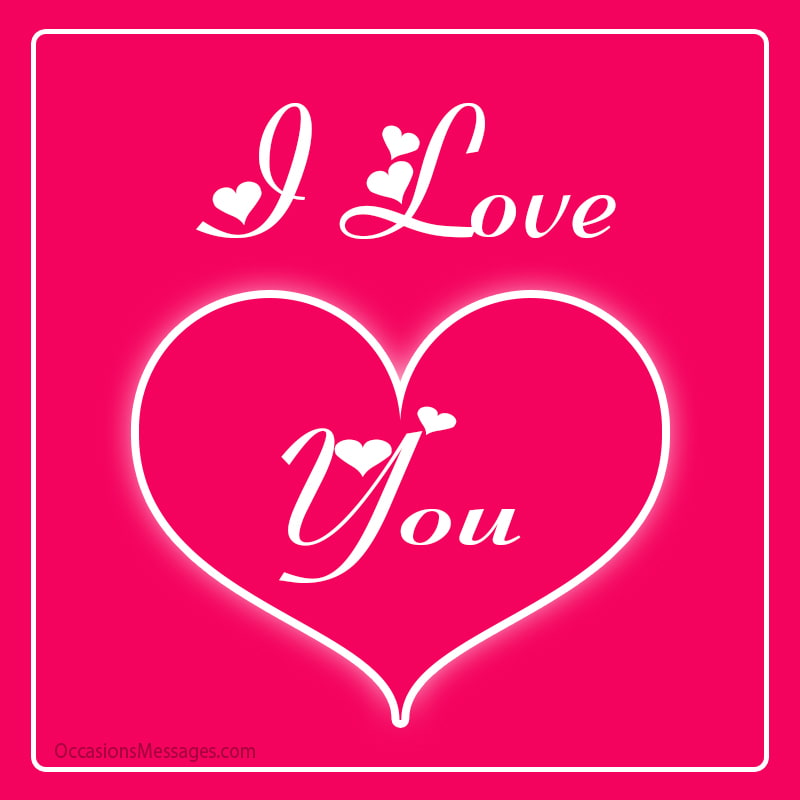 Tell them that you cannot wait to see them again, and your next meeting can be a powerful passionate affair. So here are Romantic Love Messages and few little words of encouragement you can send your lover that will have them looking forward to your next rendezvous.
Romantic | Husband | Wife | Boyfriend | Girlfriend | Sweet
Romantic Love Messages
You have become a part of me that can never be removed. We are one, my love.
My heart aches for you every moment that we are apart. I love you and I need you forever!
If love had a flavor, you'd be the sweeter than chocolate chip cookies!
I never truly knew love until you came into my life. I love you so much, sweetheart.
Every time I close my eyes, it's your face I see. It's like you've cast a spell that never fades away.
Every day I thank destiny for bringing us together. We complete each other.
When you're around, even Monday mornings feel like Friday nights. It's the magic of your presence, darling.
Your kiss cuts through my soul like a ray of sunshine through the early morning darkness. Love you forever!
Do you know your smile? It's my daily sunshine. Even on cloudy days, you light up my world.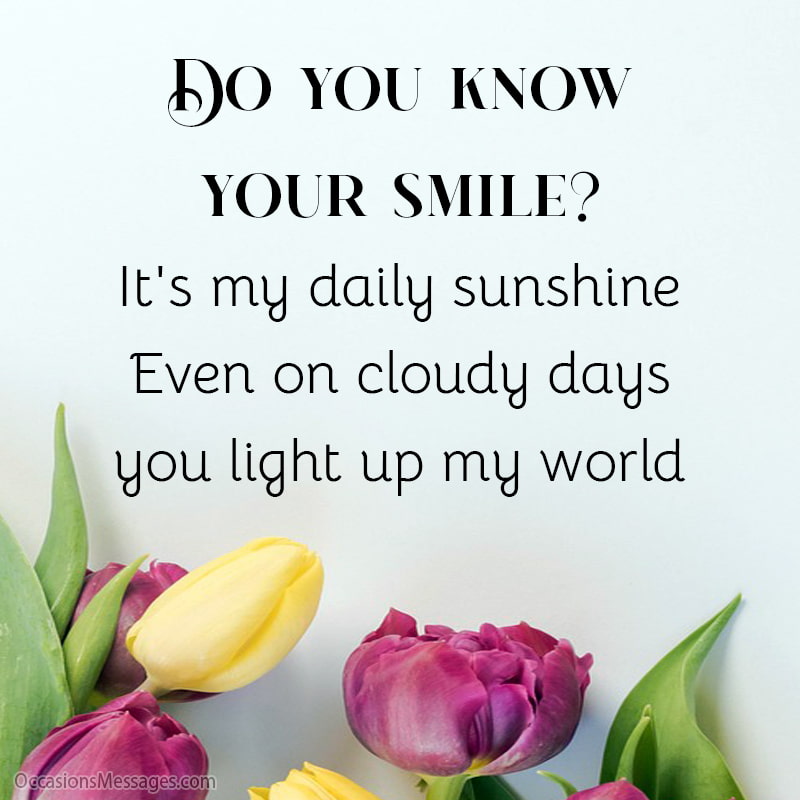 Remember the stars last night? I've a feeling they're just trying to shine as bright as the love in your eyes.
The love we share evokes the very definition of passion. We share a true love.
Sometimes I think my heart has its own GPS, 'cause no matter where I go, it always points me straight back to you.
Your tender caress vibrates right through my body into the depths of my soul. I adore you.
No words in any language can describe our powerful love. It speaks only in passion.
Your embrace sends shivers through my body and passion through my soul.
In the vast sea of life, you're my favorite island. A tranquil escape where love knows no bounds.
We have a love that transcends the very fabric of time and space. There is no escape.
No matter how much our everyday lives keep us apart, we always make up for it when we get together!
True love can only be communicated through touch, so let's get this conversation started!
Your hugs? They're my favorite blanket. Wrapping me up in warmth, comfort, and a whole lot of love vibes.
Your kiss drives me wild, and your touch sets me on fire. I love you baby.
Every day Cupid impales my heart with another arrow. You are stuck with me.
I love you more than any words can say. I'll let my body do the talking.
In the game of love, you're my MVP. Always scoring those heart-touching moments that take my breath away.
Nothing but your love could mend this broken, suffering heart of mine.
The tenderness of your love drives my soul to the heights of passion.
Babe, if our love was a song, it'd top the charts for decades. We're the timeless classic everyone hums to.
You could give me a thousand kisses, and I would always be hungry for more. Love you.
We have a passion so electric we could power a city for a lifetime.
When your lips touch mine, the whole world disappears for a little while. Love you honey!
You're the peanut butter to my jelly, the spark in my firework. Together? We're the ultimate combo!
A thousand horses could not pull our hearts apart. We have an inseparable love.
Your heart, your soul, and your body enrapture my thoughts all day long.
If I were to paint our love, it'd be a vibrant masterpiece, bursting with colors of joy, passion, and wild dreams.
My body will be eternally spoiled by the ecstasy of your love. I'm addicted!
Every time we meet, you steal my soul and set my heart on fire!
You know what's beautiful? Reading a message and knowing, straight away, it's from you.
I will never get my fill of your endless fount of passion. I thirst for your love!
Romantic Love Messages for Husband
I want to take a one way trip to the happiness with my amazing husband. I love you with all my heart!
I'm ready for you to show me how lucky I am to be married to such a passionate man. I love you.
Hey mister, you're the sprinkle of sugar on my life's donut. But sometimes, that naughty spice too!
I've got something special waiting for you when you get home, my sweet husband.
You're my daily dose of love and laughter. Can't imagine a day without you my handsome husband.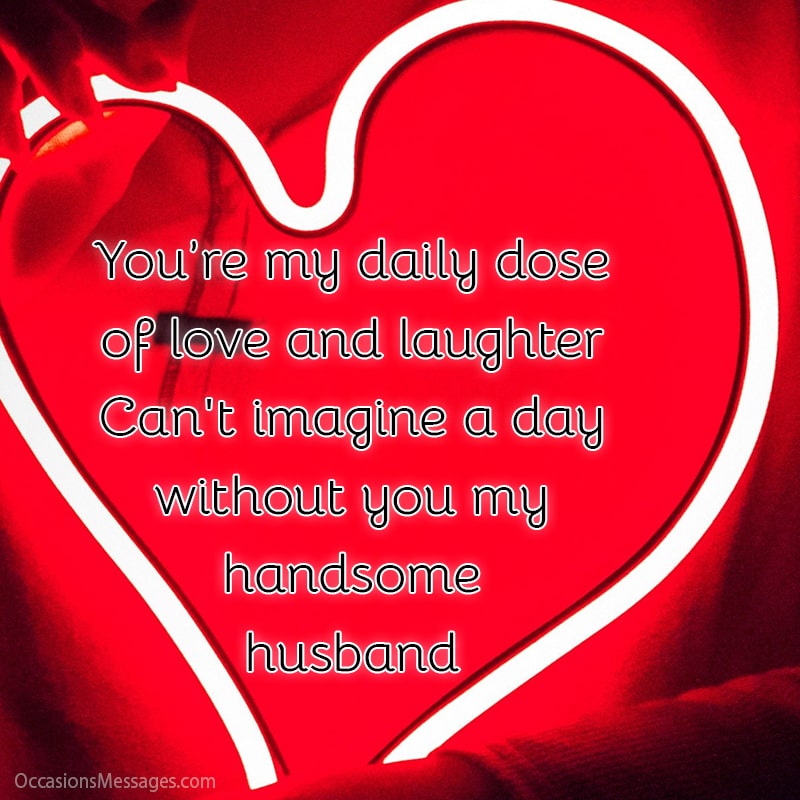 I am about to burst with the passion I'm feeling for you my amazing husband.
Our love isn't just a spark; it's an eternal flame that burns brighter each day, lighting our path.
Let's make tonight the rendezvous we'll still be talking about when we're old. Love you.
On quiet nights, when the world sleeps, my heart whispers only one name, yours.
With every sunrise, I wish for another day to adore you, to fall for you all over again.
Read More: 50+ Love Messages for Your Husband
Romantic Love Messages for Wife
Your feminine charms have me overflowing with passion, my lovely lady.
With every heartbeat, I'm sending Morse code of love your way. You're not just my wife; you're my love anthem.
I cannot get your lovely lips, your captivating eyes, your sensual curves out of my mind.
I long for the touch of my queen of passion who fulfills my every desire.
Hey beautiful! Every sunrise I witness reminds me of your warmth, and every sunset, of our inseparable bond. You're my forever love.
Tonight you are not my wife. You're my Venus, my Aphrodite. I love you to the moon and back.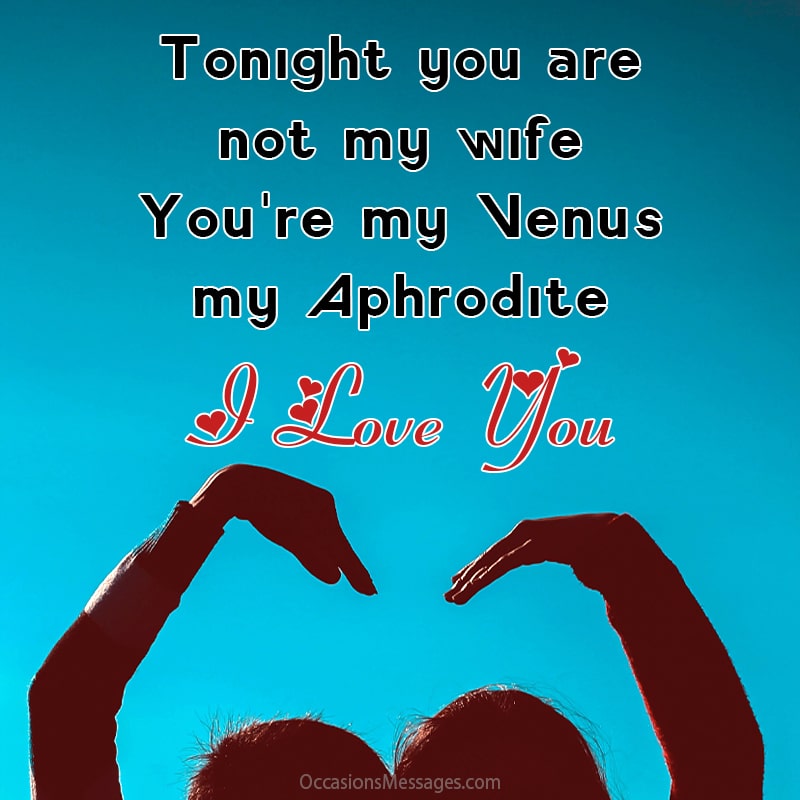 Your hugs? They're my safe haven. Your kisses? Pure fire. You, my dear, are the epic love tale I never knew I was penning.
Tonight we will become a force of nature, roiling seas and shaking mountains.
From every part of you my passion sips; your lips, your hips, your fingertips.
Your smile? Pure magic. Every time it appears, it's as if the universe conspired to make my day better. Mad love for you, wifey!
Read Also: 50+ Romantic Love Messages for Wife
Love Messages for Your Boyfriend
Please bring me your full passion tonight, my handsome man.
Whenever we part, I can think about nothing but your touch until we meet again.
A lot of men think they are God's gift to women. My boyfriend is the real deal! I love you.
Babe, you're the playlist I never wanna skip. From rock anthems to smooth jazz, our love's got every beat.
Our love story is better than any Netflix binge. Can't wait for all our coming seasons.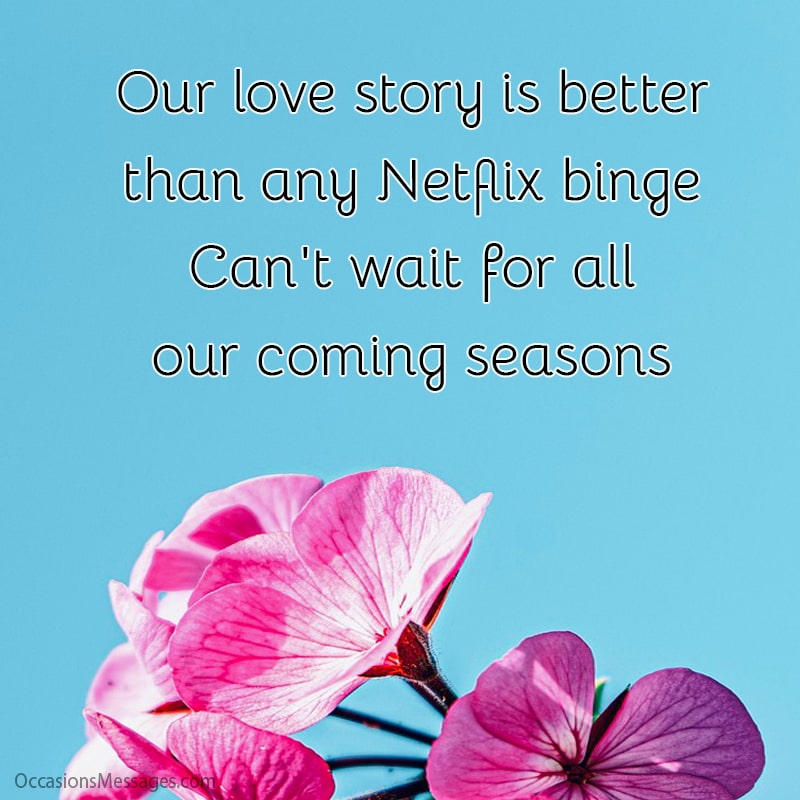 Every time your hand touches me, it's like fireworks are exploding inside me.
With every selfie we take, I fall for you all over again. You are my forever.
Kiss me! Hold me! Take me to paradise again and again!
Every text from you? Like a surprise drop from my fav artist. You've turned my life into a chart-topping track.
I love how you can be a gentleman during the day and a Casanova when the lights go out.
Related: Best Love Messages for Boyfriend
Love Messages for Your Girlfriend
You are the puzzle piece that completes my broken heart, my love.
You are my passion, a passion that flows through every fiber of my being and knows no bounds.
Princess, in the kingdom of love, you're the reigning queen. Here's to our never-ending romantic saga.
Being together with you fills my dreams, my daydreams and every waking thought throughout my day.
Every snap, every emoji, every meme we share, They're the pixels painting our epic love story.
Girly, you sparkle brighter than my phone screen at max brightness. You light up my world in 4K clarity!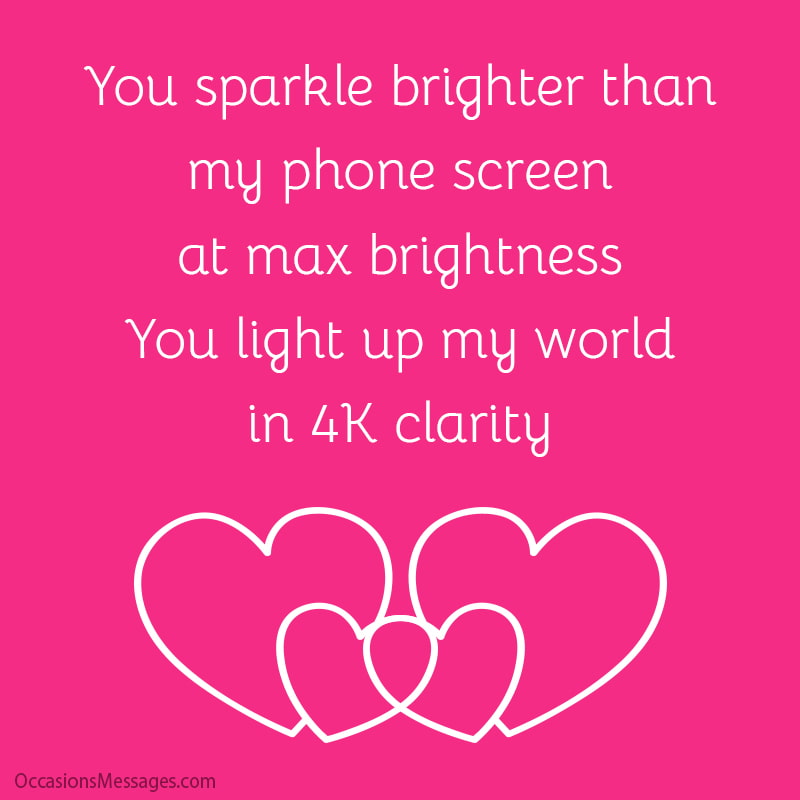 You are the rare beauty whose loveliness reaches beneath the skin all the way down to your soul.
Your kiss fuels my heart. Your touch feeds my soul. Your love sustains me.
To lose your love would tear a great gash in the fabric of my being. You are my soulmate.
With those eyes and that smile. You're the clickbait I'd fall for, over and over. No regrets.
More Options: Sweet Love Messages for Girlfriend
Short and Touching love messages
With every heartbeat, my love for you grows. It's like a tune I can't get out of my head, and honestly, I don't want to.
Waking up with thoughts of you paints my day with colors brighter than the rainbow. You're the poetry my heart didn't know it needed.
They say perfect moments are rare. Guess I'm the luckiest, 'cause with you, every second feels that way.
Every time you laugh, it feels like the universe is singing to me. Keep that melody going, darling. I'm listening.
In the maze of life, the thought of you is my guiding star. Lost without you, you light my way.
When life gets blurry, it's your love that brings everything into focus. Clearer skies, just because you're in them.
Remember those sweet old love songs? Bet they were all written thinking of someone like you.
Coffee in the morning, sunset in the evening, and thoughts of you in between. That's my perfect day.
If life was a ship, your love would be the anchor that grounds me and the sail that sets me free.
If wishes were horses, I'd ride every single one just to be close to you. That's the journey your love inspires.
Last Updated on October 10, 2023
SHARE ON