Love Messages for Wife: The secret to a happy home lies not in material possessions, but in the strength of your love and the happiness of your wife. With every small gesture of love, you can keep the sparks alive in your relationship. Whether it's planning a surprise date, spending quality time with your beloved or expressing your love in the sweetest of ways, these small efforts can make all the difference. That's why we're thrilled to provide you with the perfect love messages to make your wife feel special.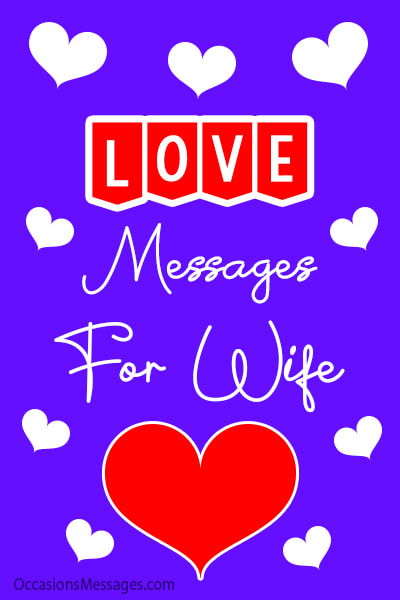 Our heart-touching messages are sure to speak directly to her heart and make her feel loved beyond measure. And, they are not just for everyday reminders of love, but they're also perfect for adding a little extra to your anniversary or birthday wishes. So, let our sweet love messages be the inspiration to keep your love strong and your wife smiling. With our help, you'll be able to show your wife just how much she means to you, day in and day out.
Love Messages for Wife
Surprise your wife by writing her pretty words to keep the flame going! Here are some examples of love messages you can send to your wife.
I love you my wife, and I am so pleased to have you in my life.
You light up my world, being married to you is the best gift of my life.
I love you my dear wife, you are the reason I wake up every day with a smile on my face.
An SMS contains 160 characters. I have more than 160 reasons to tell you I love you.
You're the sun that brightens my day, the moon that guides me at night. My heart beats for you, my love.
You are the woman of my dreams. I am thankful to have such an amazing wife.
My dear wife, you are my life partner, my best friend, my soulmate. I love you more and more each day, and cannot imagine my life without you.
I love you my beautiful wife. You are the moon that guides my way, the sunshine that brightens my day.
I love you for everything you are, everything you bring me, everything we will be.
My heart feels warm when I think of you, honey, I love you so much.
Everyone has a motivation to get up in the morning and start the day. I'm so glad to have you!
It's true that I don't say I love you every day. That's why I'm writing you this message, to prove that I'm thinking of you, in my own way. I miss you.
Ever thankful for your love and support. Wishing you a continuance of happiness and love.
My dear woman, you're my life mate, my stylish friend, and my soulmate. I love you more and more each day.
Ever and always, my heart beats for you. You're my soulmate, my everything. I love you more each passing day.
Your heart is full of love, and I am lucky enough to find a place there. I love you honey.
I like to laugh, to sing, to dance, to go to the cinema, to read, to listen to music. But I don't like any of these more than you.
You are my sun, my moon and stars. Being with you makes me grateful. Love you more with each passing day.
My love for you grows stronger each day. You're my gemstone, and my soulmate. I'm ever thankful to have you as my wife.
Romantic Love Messages for Wife
On your lips the swamp water becomes cool, in your eyes the dark sky brightens.
When you fall, I'll lift you up. When you need a friend, I'll be by your side. I will always love you.
Every thought of you warms up my heart, I am forever grateful to have you as my wife.
My biggest luxury in life is waking up to your beautiful eyes. I wouldn't change it for the world.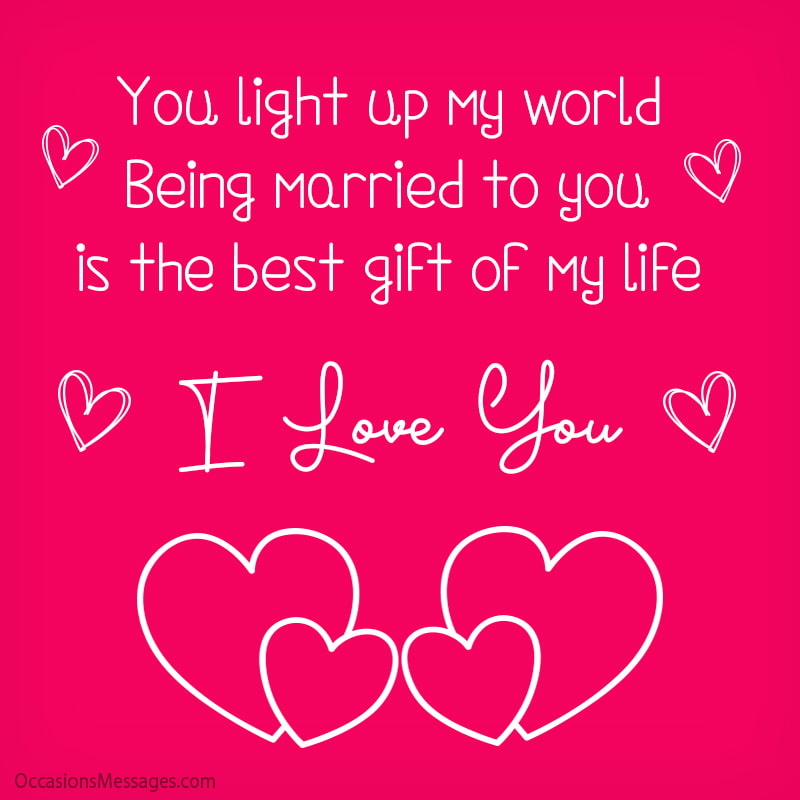 My beloved wife, you are the light in my life, the beating of my heart, and my reason to smile. I love you more every day.
Darling, thank you for being a guiding light in my darkest days. Your love illuminates even the deepest corners of my heart.
Every moment with you is like a fairytale come true. I'm ever thankful for your love, your horse laugh, and your beautiful soul. I love you
In this huge world, my eyes are always looking for you, my love. I love you.
My dear woman, you're the love of my life. Thank you for your unvarying love and support. I'm ever thankful for you.
Every time I catch sight of your lovely face, my heart beats faster. You're my soulmate, I love you.
Read More: 100+ Good Morning Messages for Wife
Deep Love Messages for Wife
You make my heart sing with joy, and my life is complete with you by my side. I love you more every day.
You're the light that shines in my darkness, the lamp that guides me through life. I'm thankful to have you as my woman.
What a blessing it is to know that I have a wife who can brighten up any dark day in life. I love and appreciate you so much.
You are the center of my universe, my love. All my thoughts and feelings revolve only around you.
I will always remember the first time I saw you. It was the most meaningful and precious moment of my life.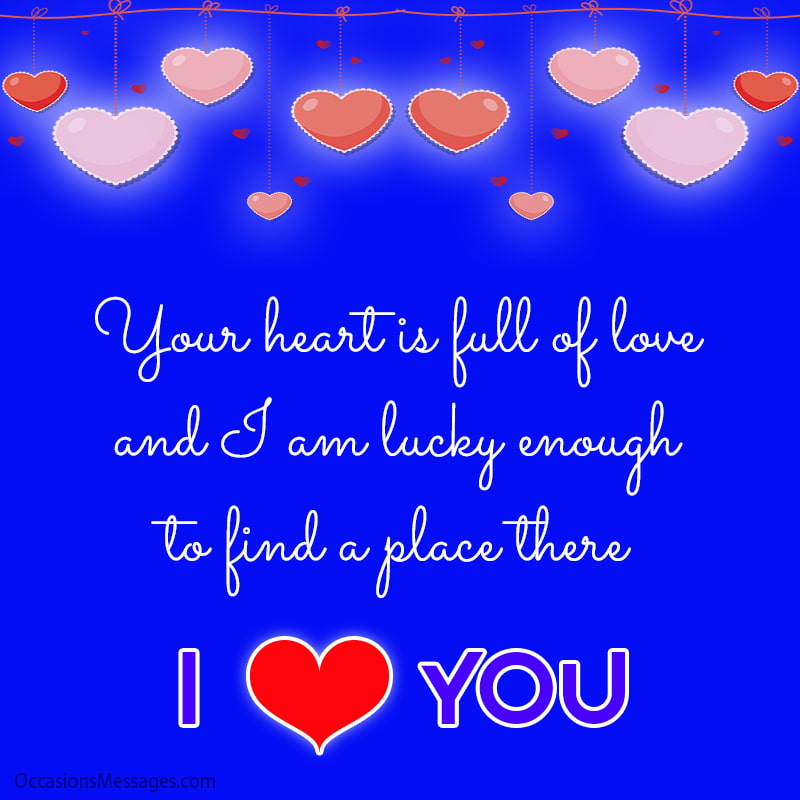 Your smile heals my heart and every word that comes out of your mouth heals my soul. I don't know what I did to deserve someone like you.
You came into my life at such a beautiful time. You held my hands right when I was about to give up and gave me the strength I needed to keep going. I love and cherish you forever.
Your love has given me wings to fly, to soar above the shadows. I cherish you always and ever.
I'm lucky to wake up every day to your beautiful smile, to hold you in my arms, to love and be loved by you.
Without you in my life, I would have never known the meaning of true love. Thank you for turning my boring life into an exciting love story.
I Love You Messages for Wife
Every second I get to spend with you is a precious gift. Your beauty, intelligence, and kindness leave me in admiration. I am ever thankful to have you as my wife.
Life is a trip, and I am glad you are my trip mate. I am ready to take on any challenge as long as you are by my side.
I can rebuild my home and all my wealth, but I can never replace you. So, let me fight with all my being to protect you forever. Let that be my sole purpose of life.
There is no one in this world who understands me better than you do. Before I even get a chance to tell you what's on my mind, you are already working your magic to heal me with your love.
Being your husband is the most honorable job I could ever find and the most enjoyable ride I could ever be on. Thank you for choosing me, my love.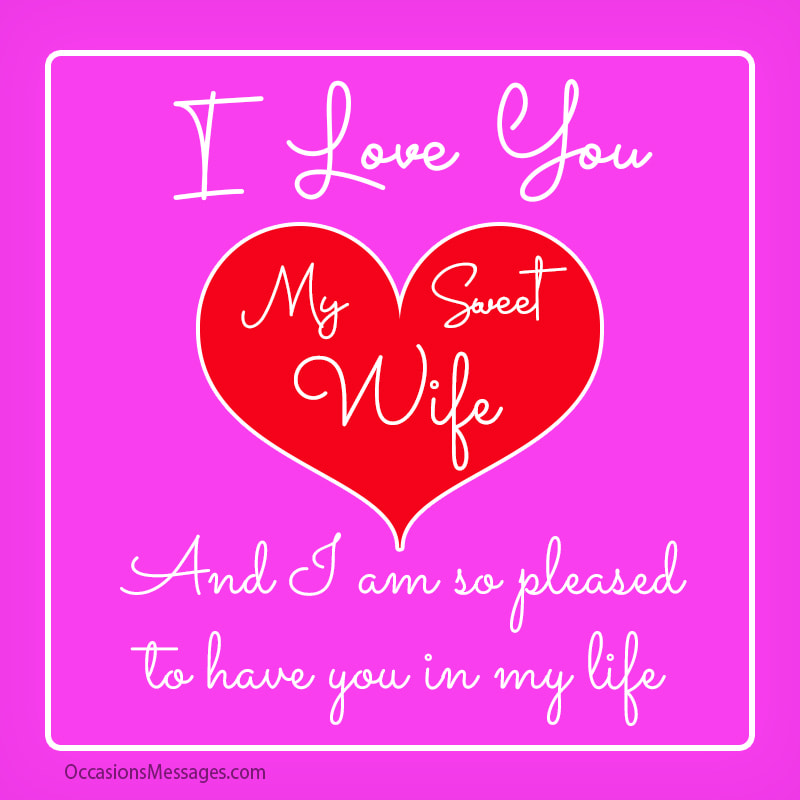 Thank you my wife for always seeing the best in me. Everything I succeeded was possible because of you.
First, you became my wife, giving me the precious gift of a perfect life partner. Then, you birthed and raised our beautiful children giving us the gift of a perfect family. What more could I ever ask from you? I love you.
You are the fire that ignites my passion, the calm that soothes my soul. I love you unconditionally.
You are my life's most precious gift. Your love, laughter, and smile make my world a better place. I am blessed to call you my woman.
Love Quotes for Wife
"There is only one happiness in this life, to love and be loved." George Sand.
"You don't marry someone you can live with; you marry the person who you cannot live without." Aleatha Romig.
"Your heart is full of love and affection. Your hands are always caring. I am lucky to have you as my wife."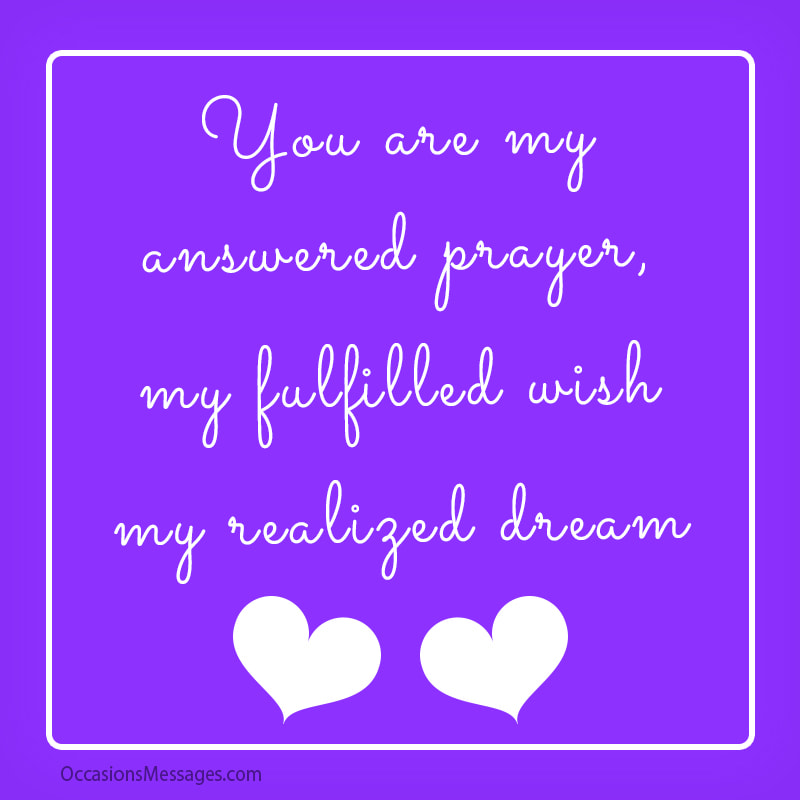 "You are my answered prayer, My fulfilled wish, My realized dream."
Maybe I don't know that much but I know this much is true, I was blessed because I was loved by you." Celine Dion.
No matter how many challenges come in my life, I will face them without difficulty if I have your support.
"With you I can be my silliest best and never worry about being judged, because you are my better half in the truest sense. I love you!"
See More Options: 150+ Birthday Wishes for Wife
In conclusion, there is no doubt that expressing love to your wife is one of the sweetest and most romantic gestures you can ever do. By taking the time to write or copy heartfelt love messages, you are sending a powerful message to her about how much she means to you. So, don't hesitate to borrow some of these love messages and share them with your wife. She will surely appreciate the effort and the sincerity that comes with each message. Remember, love is all about sharing, caring, and cherishing the special moments together.
SHARE ON