Good Morning Message for Husband: There is no better feeling than marrying the man of your dreams, the joy of waking up next to them and just being around them. It is important to appreciate such a man in your life especially if you consider them as more than just a body you wake up next to.
Romantic good morning messages for your husband will definitely give him something to look forward to when he wakes up. Below are some messages you can send to your husband to wake them up gently and sweetly.
Good Morning Messages for Husband
Good morning my husband, you are the only face I want to see each and every morning and I am blessed to be by your side. Have an amazing day!
My love is finally awake; I thank God for you each and every moment. You are the best husband in the world and my one true love. Enjoy your day!
Rise and shine boo, the day is fresh and new; join me in enjoying the calmness of the morning.
Waking up next to you every morning has been a dream come true. I wouldn't have found a better husband if I searched across all the planets.
You are a blessing to me and I appreciate everything you do for us hubby. Have a wonderful morning and may everything go your way.
Waking up next to you each morning is a blessing, going to bed with you every night is a privilege, I love you hubby, you are my sunshine.
I feel secure in your embrace when we sleep at night; you always make me feel young and vital; marrying you has been one of my most significant decisions. Thank you for being a great husband.
Good morning my handsome husband, you make me feel lucky each time you open your eyes to kiss me in the morning. Have a successful day, I love you!
Good morning dear husband and heart-rub, I hope the angels told you how indispensable you are to me. Just as a baby needs its mother, I cannot do without you.
Most Popular: Best 200+ Good Morning Messages and Wishes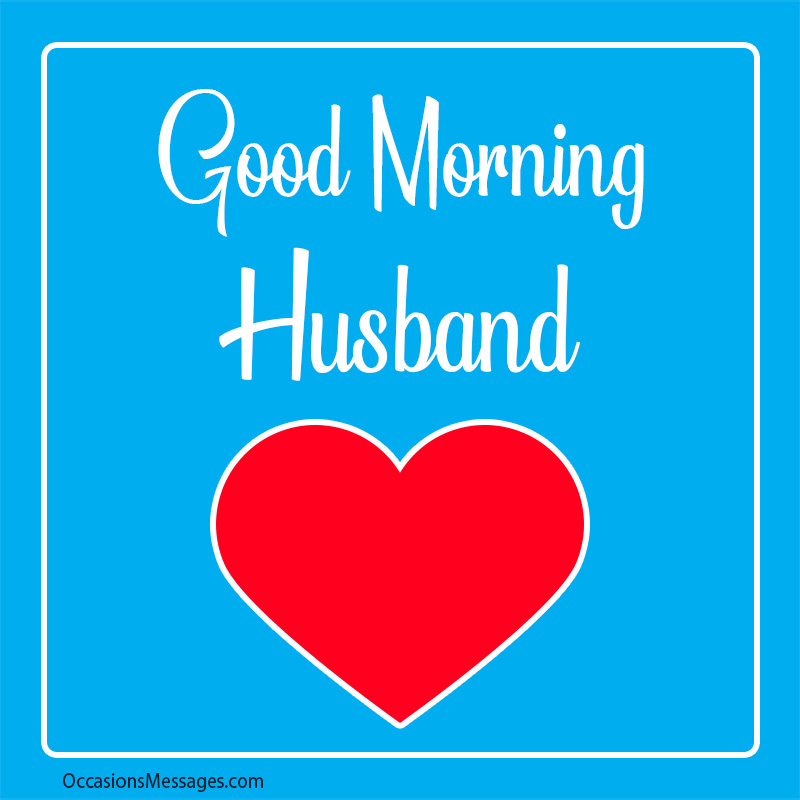 You are a blessing to me my husband, and I would never take you for granted, enjoy your morning and all the beautiful things it has to offer.
Loving you is a gift I forever cherish; having you is a blessing I am forever thankful for. Have an amazing morning hubby, I love and cherish you.
Good Morning my love. I am grateful for how you always try to be a better husband for me.
Waking up next to you is another reason to be thankful for the day my dear husband, you are the one that lights up my day. Enjoy your morning sweetheart.
Accepting your marriage request was an easy decision for me to make and you have justified this on a daily basis by your actions and inactions. I am feeling very lucky this morning.
Good morning my love. You have been a perfect husband to me despite the numerous challenges we've faced in our marriage.
I wish I could show you how happy you make me, but I'll have to settle with telling you thank you for coming into my life and being there every morning my hubby. I love you!
You are more precious to me than anything in the world and I love and appreciate you my husband. Have an epic morning full of wonderful things.
My love for you will never die; it is ignited each and every morning. Enjoy your day sweetheart; never forget that I love you.
Good Morning Love Messages for Husband
I choose this beautiful morning to commend all your efforts as a husband to keep me and the kids happy. You are a living example of a real man worth emulating.
Many people say affections and emotions dwindle after marriage, but I feel otherwise because love for my husband has only gotten stronger by the morning.
You set my soul on fire and there is nothing I wouldn't do to make your morning more interesting. I love you hubby, have a blessed morning.
Every new day comes with the opportunity of expressing how we honestly feel about our beloved; I can't see myself happier with any other man but you. You have been the source of my happiness.
You are the man I definitely fell for and plan to grow old with. You are precious to me. Good Morning love.
If there is another life after this, I will patiently wait for you to come my way because our marriage has been overwhelming and blissful. I wish I could spend another lifetime with you.
Read Also: 100+ Romantic Good Morning Messages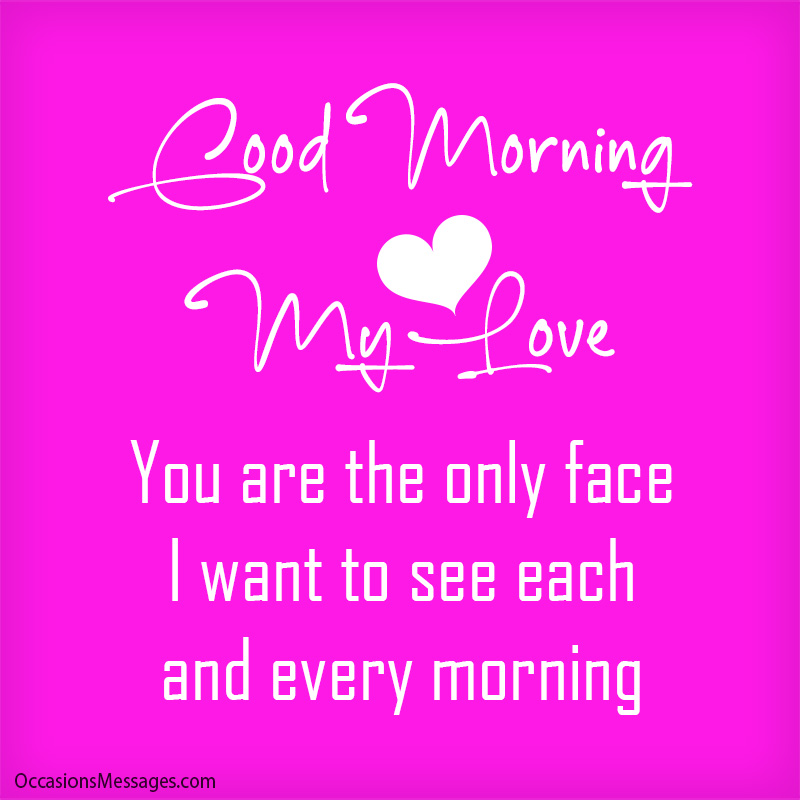 I don't like getting out of the bed, waking up next to you has always been an excellent highlight of my mornings. You are my typical type of man.
You are a protective man who provides and puts his family first. Every other woman would crave the opportunity of being your wife, but their wish is my reality. Good Morning my love.
I will always be thankful for each morning I get to wake up next to you hubby, you are my lifeline and I love you so much. Enjoy your day.
Romantic Good Morning Messages for Husband
I always look forward to seeing you each and every morning, your smile lights up my day and I am blessed to be yours.
Since the moment we said our vows, you still remain the man I want to wake up next to every day. Good morning!
I decided to share the rest of my life with you because you add meaning and glamour to my life. You put a smile on my face each morning.
If going to work in the morning was not a necessity, I would have opted to spend more time in bed with you. It feels like we met yesterday, even though we are married.
Having you in my life is a blessing I can never regret. You are definitely worth each and every effort I make and I love you to the moon and back. Have a blessed morning!
It would have been nice if other women enjoyed the high level of care I receive from my husband in their marriage; I love you from daybreak to dusk. Wake up to a beautiful morning.
You are to be held accountable for my lively and elated mornings; you transformed me from an angry spinster to a happy wife with your tender loving. May we live many more years of happiness.
I gave you my body, spirit, and soul, for you to love, cherish and protect. You have done an excellent job so far, and I only wish you the best this morning.
SHARE ON