Good Night Messages for Wife. Everyone knows that a good night of sleep is an important part of a healthy, happy life. A peaceful, restful sleep rejuvenates our minds and bodies to prepare us for the vigor of another day. That's why it is important to make sure those we love go to bed knowing how much they mean to us. Here are the best romantic good night messages for wife, will let the love of your life experience a peaceful sleep tonight.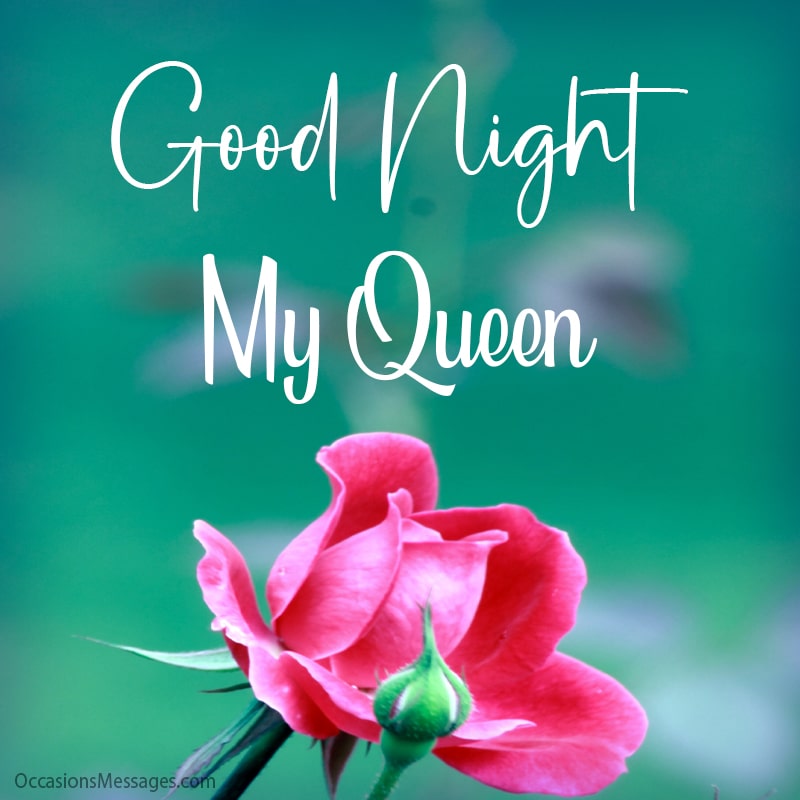 Good Night Messages for Wife
Let your wife know how much she means to you with these sweet, romantic and heartfelt messages to make her feel cherished and adored.
Good night, my lovely wife. The sun rises just for you every morning.
Sleep tight, special lady. You've got another blessed day waiting for you tomorrow.
I go to bed every night knowing I'll wake up next to the most wonderful woman in the world. Good night Love!
You inspire me every day, and you'll never know how much you mean to me. Good night, sweet lady.
We turn off the alarm clock every morning, but my heart buzzes for you all day long. Good night my world.
You mean so much to me, and I look forward to each day that I get to spend with you. Good night my beloved.
Good night, sweetheart! Another day gone, and another new adventure in the morning.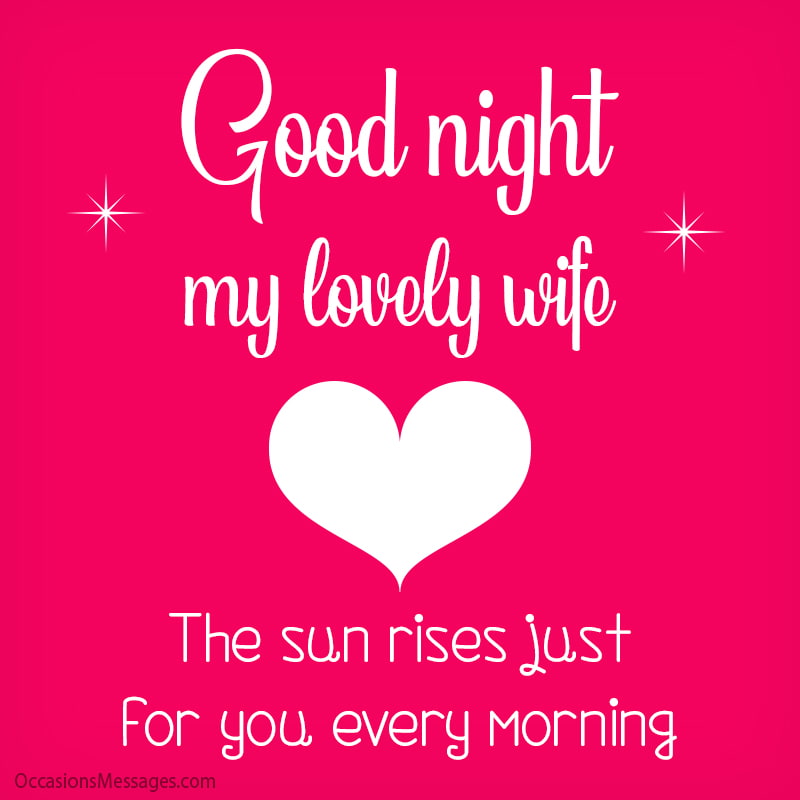 Every night our love brings us closer and closer together. Good night! I miss you!
Good night love. You're not just the woman I married; you're my nightly companion to paradise.
Good night, my love! It is your strength that keeps me going each morning. Thanks for being by my side.
I go to bed each night grateful for the life we have together. Have a good night sleep, my love.
Good night my beautiful wife. Every night I think about how much you mean to me every day.
We braved another challenging day, and I know we'll get through many more. Love you, and good night.
I can't wait until the next morning I get to wake up next to my love! Good night.
Whether we're facing an easy day or a tough one, there's no one I'd rather wake up next to each morning than you.
Never forget what an amazing lady you are. You deserve every blessing life offers you. Good night.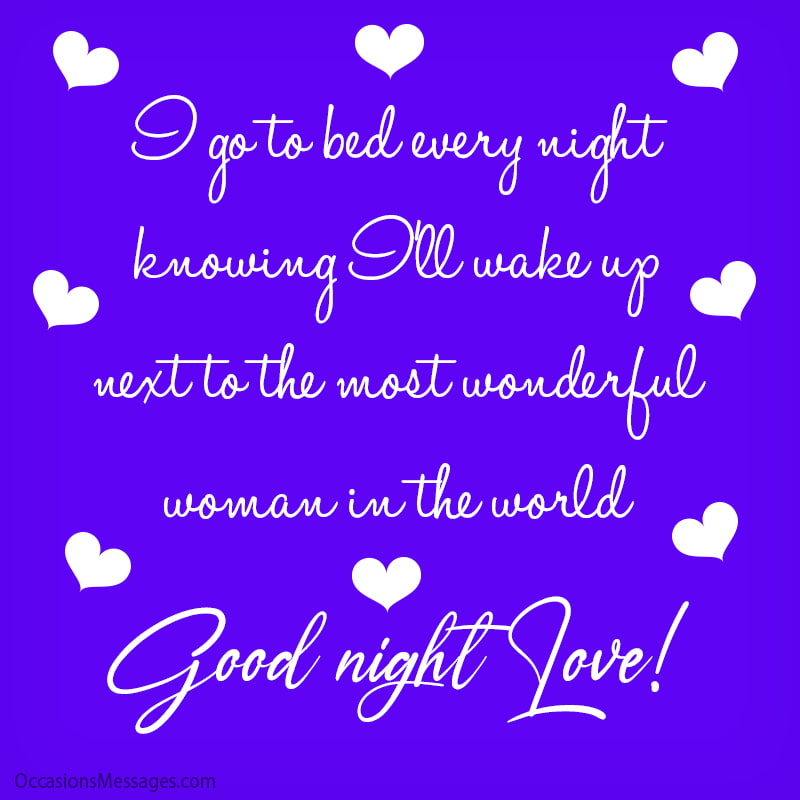 I can't imagine facing each crazy day without my amazing wife by my side. Good night, and sleep tight.
Even if I don't wake up in the morning, our life and love was an accomplishment to be proud of.
Goodnight, dear wife. Sleep tight knowing that you are the most loved woman in the world.
Every night I thank the stars for this amazing thing we have together. Goodnight.
Recommended: Best 100+ Good Night Messages
Romantic Good Night Messages for Wife
Sweet dreams, my love. You've already made my dreams come true.
Good night, my sweet wife. The night may kiss us with sleep, but never as tenderly as your lips kiss mine.
It has been a very tough day, so let's make it a very good night. Sleep well, dear wife.
I long to be lost in nocturnal passion embracing my eternal love. Good night prettiness.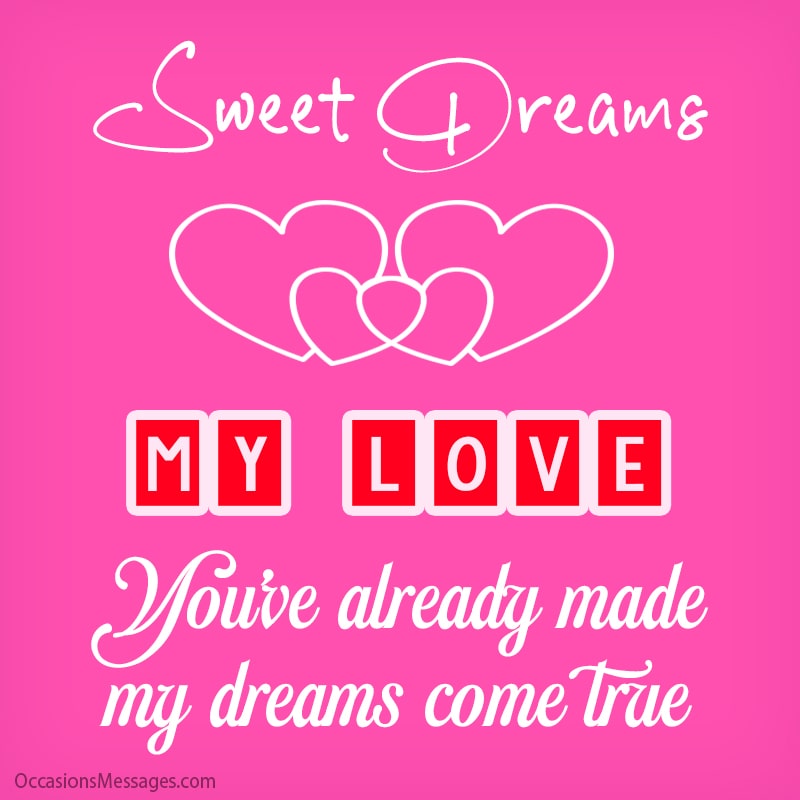 Now my heart must sleep so it can love you even more passionately in the morn. Good night, my lady!
With each new morning, I fall in love with you all over again. Good night love.
No matter how dark the night, the light of our love shines on. Sleep tight, baby.
Each night I spend away from you only strengthens our passion when we're together.
More Options: Romantic Good Night Love Messages
Good Night Messages for Wife Long Distance
Good night! Even though we're miles apart, you'll always be in my heart.
I can feel your breath in my ear even as your "good night" wishes come from so far away.
You bravely face each day even when I'm not there by your side. You amaze me! Good night wifey!
Good night my lovely wife. I wish I were there with you tonight, but we'll be together again soon.
The miles only separate our bodies, not our love! Miss you, darling. Good night.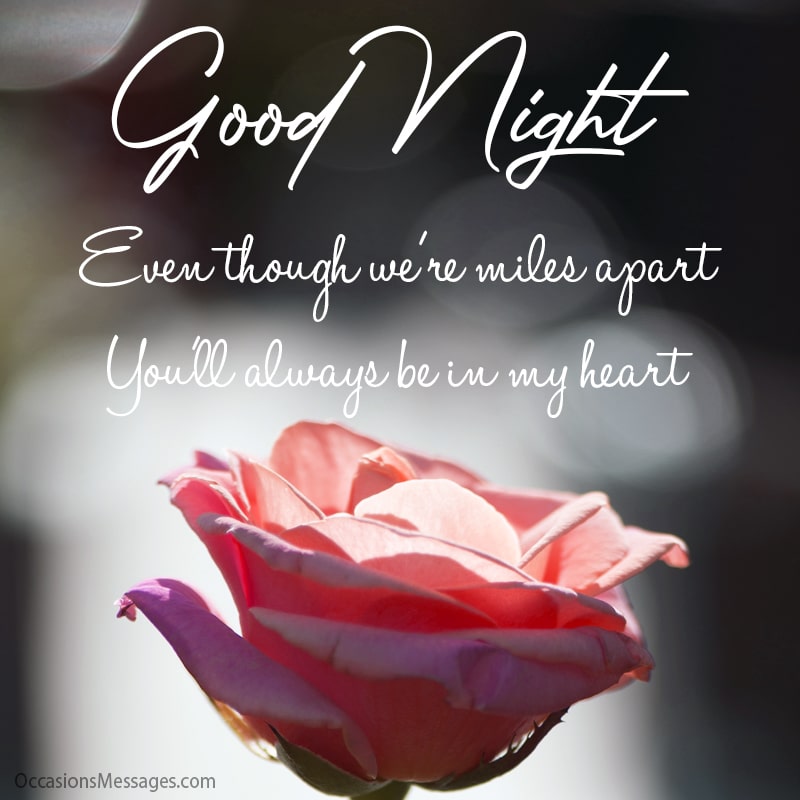 Good night! Your touch is so magnetic that I can feel it even while you're so far away.
I'm counting the hours until I can fall asleep next to you again. Have a good night and sweet dreams.
When we're apart, there's an emptiness inside me that can only be filled by your loving presence.
Circumstances keep us apart tonight, but my heart will always find its way back to you.
Read More: Beautiful Good Night Messages For Friends
Funny Good Night Messages for Wife
Good night, baby. The next time you steal my sheets, I'm going to file a report with the police.
It's not that your feet are cold, I just like sleeping with ski boots on. Sleep tight, baby.
I don't mind that you talk in your sleep. It's just that I keep losing the argument.
I used to count sheep to fall asleep. Now I count honey-do's. Goodnight, princess.
Tomorrow's another day. Yes, that's means we have to do this all over again.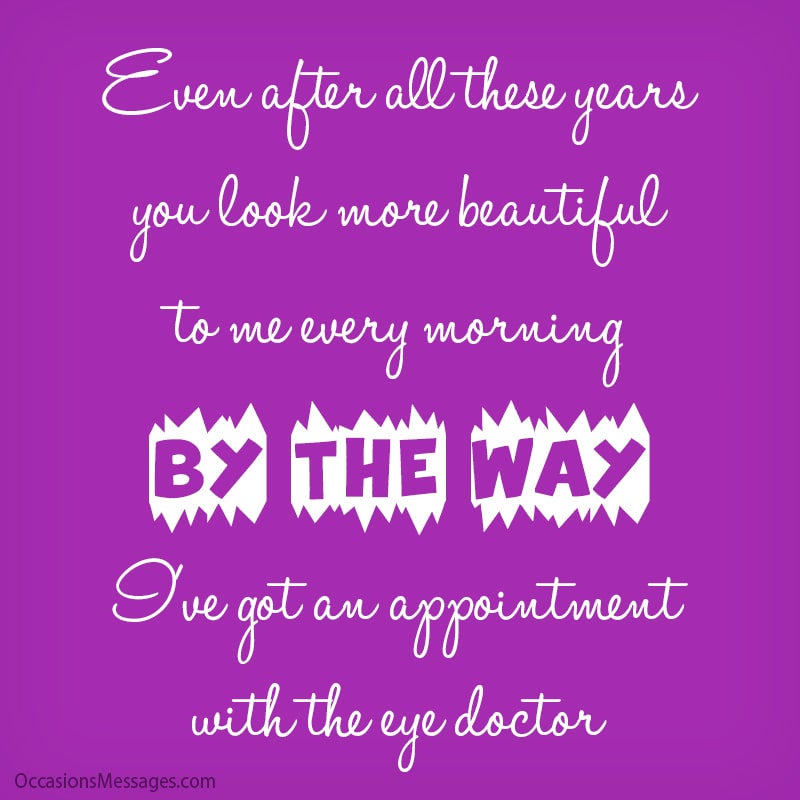 Even after all these years, you look more beautiful to me every morning. By the way, I've got an appointment with the eye doctor.
I know I snore all night, but it could be worse. I could snore all day! Good night!
Remember when it was the baby and not the bathroom that got us up three times a night? Have a good night sleep.
For lots more ideas, see Best Love Messages For Wife
SHARE ON