Good Night Love Messages: Are you spending the night alone in the absence of your lover and thinking of ways to be closer to their heart till you are reunited? Do not rack your brain until it hurts because we have a lot of captivating good night love messages that will capture the center of your one true love and make them know that their love still burns high in your heart. Help yourself to one or more lovely good night messages from our archive.
Good Night Love Messages
May the angels keep you company and protect you through the night. I love you as always.
Good night my love! I will be with you all through the night, so you do not have to feel alone.
The stars are the kisses that the sun sends to the moon. Let me send you the most beautiful star tonight to wish you a sweet night. Good Night, sweetheart!
Good night, my only love, and my reason for living. Have a sweet dream.
Goodnight to the most beautiful star the moon has ever seen, the only one that, falling from the sky, illuminates my life every day.
The distance between us changes nothing about my feelings for you; even a million lonely nights can only try but fail. Good night and sweet dreams.
Everything is dark at night, and only you shine like a thousand stars. I really love you and wish you have a peaceful night.
The most beautiful goodnight there is only for you, my sweet love.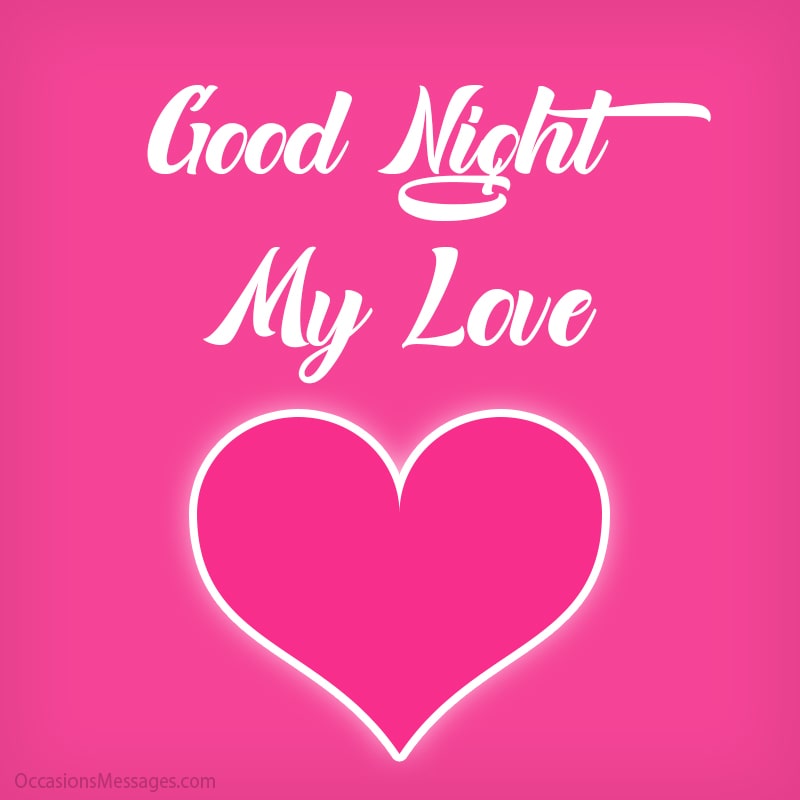 The sun will shine on our love in the morning, but I trust the moon to keep us together at night. As long as they still shine, we will be together. Sweet dreams.
Another day will begin in the morning, which is another chance to love you more sweetly, so I am excited to go to bed. Good night my love!
Goodnight my darling. I wish you have a beautiful dreams. I will think of you intensely before falling asleep with the hope of dreaming you.
In this magical night, may a rain of stars invade your sky and your every desire take shape. Good night love.
I sent hundreds of angels to your bedside to sing beautiful tunes of love till you wake up to another beautiful morning. Good night love.
Very few people have an angelic spirit, I am happy that you are one of them, and I have you all to myself forever. Sweet dreams, my love.
Good night dear! Remember the sweet times that we spent together before you go to bed because that is all I think of at night.
Recommended: Good Night Messages, Wishes and Cards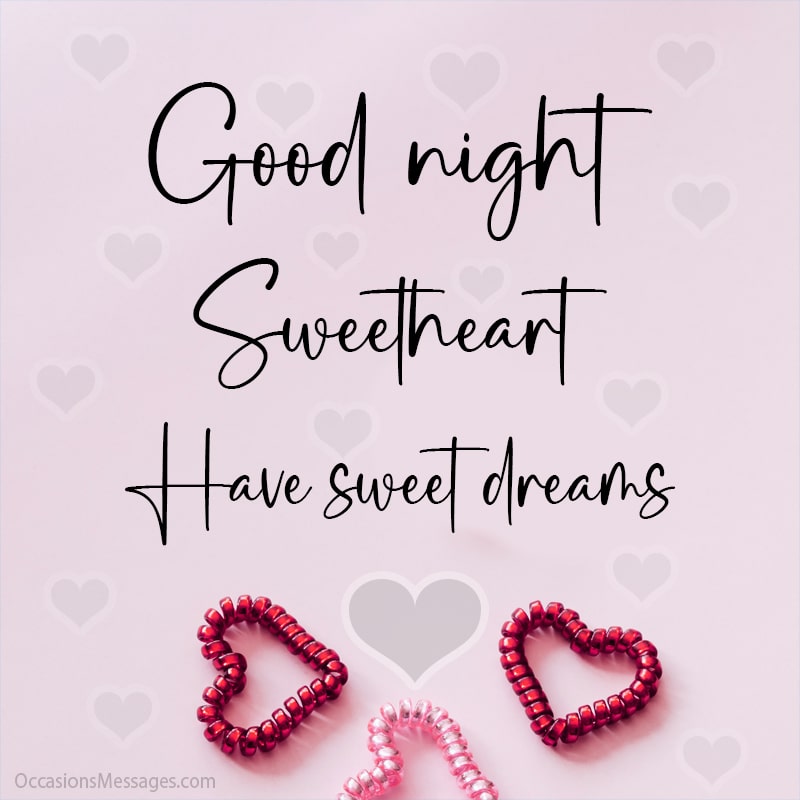 Goodnight sweet love, tonight I will enter your dreams to take you to heaven, my heart will light the way and my blue eyes will shine like stars. I love you!
Good night my love! did you think that I would go to sleep without wishing my one true love a sweet dreams.
Happy dreams my love; I hope that every star in the sky will keep you company and make every night serene and happy.
Read More:  Top 60+ Good Night Messages for Friends
Romantic Good Night Messages
The joy of having you in my life is more than enough consolation for sleeping alone tonight. Nevertheless, I still miss you. Sweet dreams, honey.
I can cross a thousand oceans just to be with you, but wishes are not horses, so I cannot ride to you. Happy dreams my love.
Before you go to bed, I want to reassure you of my everlasting fondness of you; it is like that of a baby to the mother. Good night, sweetheart!
You are the reason why I haven't slept; I knew I had to send a goodnight kiss before going to bed. I hope you got it. Good night love.
I am thinking of beautiful things that we can do when I'm back in your arms, but for now, sleep, regain your strength, and wait for my small surprise.
All I could think of all day is you, now it's dark, and I know my dreams will be all about you. Sleep like a peaceful baby.
Read More: Romantic Good Night Messages for Girlfriend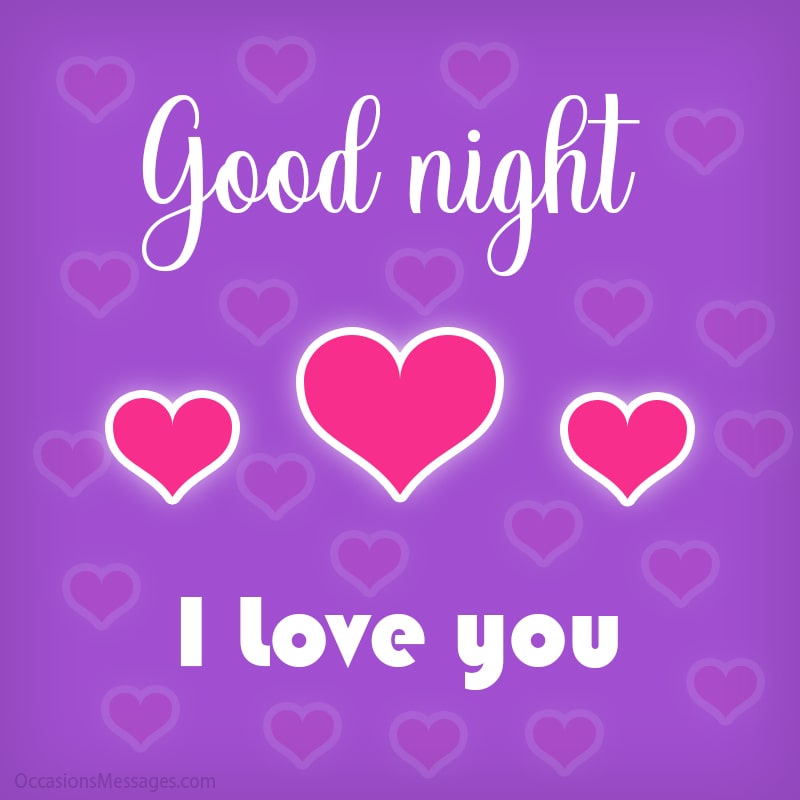 I miss your presence tonight even though we spend ample time together, how did you successfully drowned me in your love?.
Good Night love. I am glad that we got each other; it is refreshing to think about you all night long than to have another person next to me for the night.
Hey dear! I got home, took a sheet of paper and wrote "sweet night honey" then I printed a kiss on it, I opened the window and made it fly to you.
There are many things that we can do when we are together, for now, let's thinking of them, so we do not miss each other too much. Sweet Dreams.
A beautiful lover like you should not spend the night alone, so my spirit will creep into your sheets to keep you company when you are asleep.
More Options: Sweet Good Night Messages for Boyfriend
Last Updated on April 14, 2023
SHARE ON