Good Night Messages for Girlfriend. It is saddening to say good night to your girlfriend that you love so much, but not to worry, the morning is around the corner, and you can get back to enjoying each other afresh. Do the needful by putting your girlfriend to sleep with messages from our outstanding collection, and you will never regret that you did. Feel free to pick as many as possible from our beautiful and romantic good night wishes, messages and cards for girlfriend that will keep her happy and calm.
Good Night Messages for Girlfriend
Good night my girlfriend. I hope you have a night rest deserving of a queen.
I do not find it easy falling asleep without thinking about you, my lovely princess. May tonight be calm and peaceful just as my love for you.
I love the nighttime because it is calm and peaceful, just as my love for my darling princess. We share a sweet lasting bond.
Good night, my beautiful girl. I don't need anything else from God but our togetherness. Lovely Sleep honey.
I wish to become your pillow, so I will always be with you when you are sleeping on your bed. Sweet Dreams my lady and have a sound sleep.
Though I feel bad that you are not here by my side to make me feel better, I know that you are also out there missing your prince. Sweet Dreams, dear love.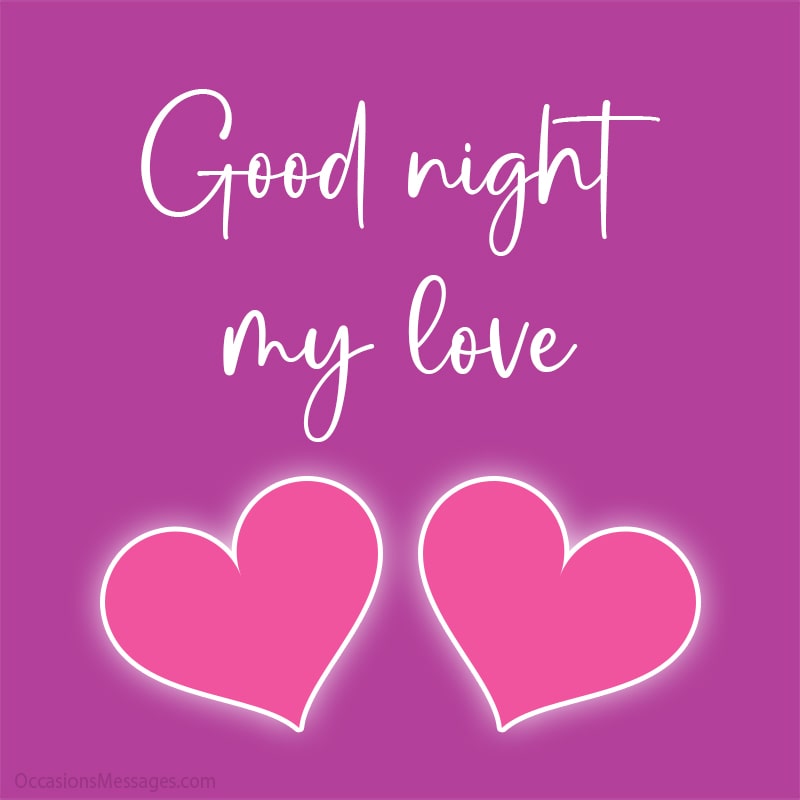 Good night. It's not in my hands to stop missing you or never think about you. Have a safe and blessed night, my dear.
Good night baby. I am spinning around you as the earth moves around the sun.
Baby you are the reason that I smile, you are my strength, and most importantly, you are my love. Sweet Dreams my lady.
Angel, you are the only love of my life, and I cannot wait to have you all to myself all through the sweet and lonely nights of my life. Good night my girlfriend.
Good night, my love. I want to see your face every day before I close my eyes to sleep.
When I return home, I always miss something and undoubtedly, it's you, baby. I missed every moment that we spend together every day. Good night for now.
I am convinced that I will always love you as long as the day and night exist, these I can promise you tonight. Sweet Dreams.
I can only wish you to have a better night because mine is filled with loneliness and thought of you being away from me. Lovely Sleep.
I will be with you from a distance all through the night, so you do not have to worry, just close your eyes and sleep peacefully. Good night my girlfriend. I love you.
Few things matter tonight and one of them is putting a smile on your face before you go to bed. I hope I achieved my goal. Good night baby.
Read More: Best 100+ Good Night Love Messages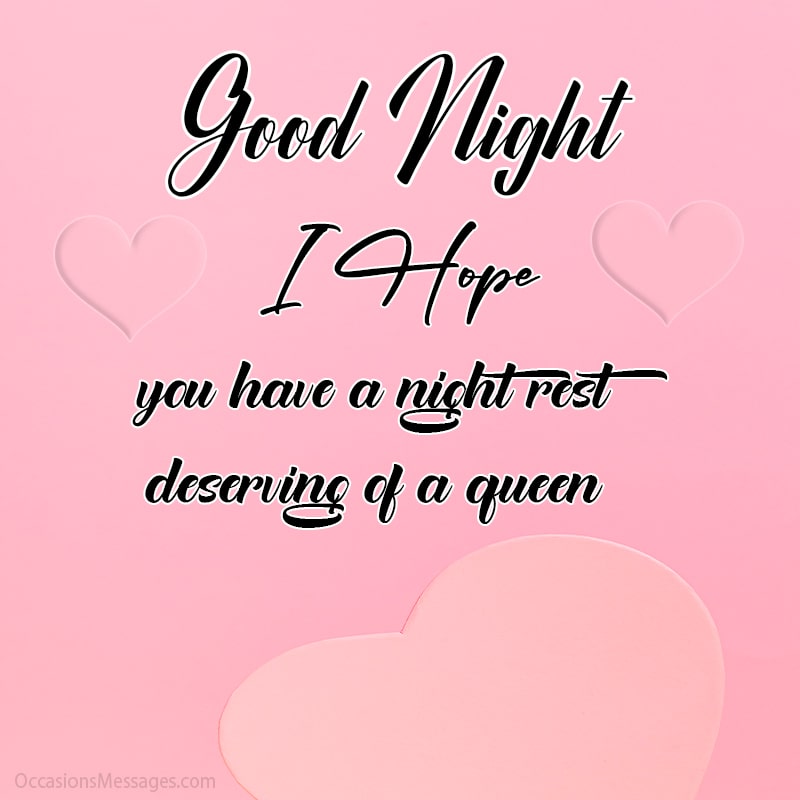 I hope that you have a sound sleep like a baby but wake up as strong as a giant. Being a giant princess is not a bad idea. Sweet Dreams.
The night will transform into a morning in a few hours while my intense love for you will last the test of time. Good night my love.
Romantic Good Night Messages for Girlfriend
I would have loved to have you closer to me than you are right now; nevertheless, I will wait because I know you are always mine. Happy Dreams.
I am sending all my love and kisses to you. I hope we will meet together and spend hours with each other. For now, good night my lady.
Can you make a promise to not miss me as much as I do right now? Just be the happy and sweet girl that you are.
Good night. Having you as a girlfriend is one of my best decisions. Sweet dreams my girl.
You will be needing all the energy you can get for tomorrow's activities, so love, have a sound sleep thinking about me, your prince charming.
The countdown is on, by tomorrow morning, we will debate who missed each other more. I think I got a strong shot at winning because guys love deeply.
Most Popular: Best 100+ Good Night Messages and Cards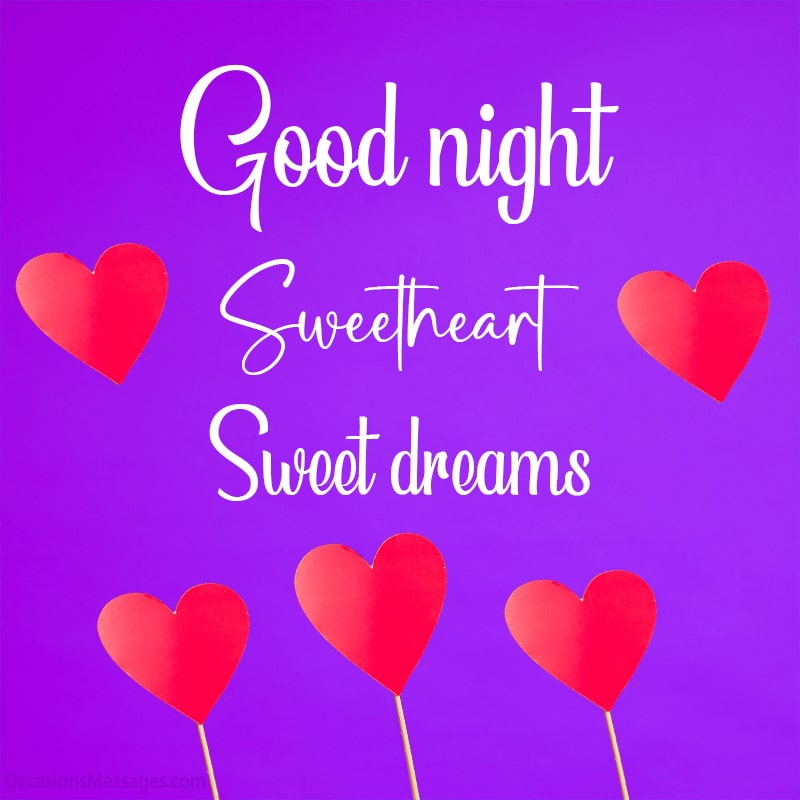 My baby deserves the best for the night and the day after. Ensure to have a sweet night rest and wake up bright and shining. Good night my girlfriend.
The love that I have for you increases by the minute, being without you for the night made me further realize how much I love you.
I am so lucky to have you in my life, and this proud get more when you show your love for me. I am blessed to have you. Good night my beautiful girlfriend.
May you have a peaceful night rest and wake up with the flow and finesse of an angel that you genuinely are. I love you.
I cannot think of anything else but you at this time of the night, I know that it is all cool because I know it is love that is at its game.
More Options: 50+ Sweet Good Night Messages for Crush
SHARE ON