Birthday Wishes for Ex-Boyfriend: Getting heartbroken can be the worst feeling in the world, when you have so many plans for your future together then it all turns into a missing part of your life that you can't quite fill up. But that isn't something that should hang over your head for a long time. Holding grudges only makes you bitter. Accepting it and moving on is the only way you can truly be happy. Send birthday wishes to the ex-boyfriend who stole your heart and crushed it in the palm of his hands, you will feel better. Here are some birthday messages you can send to your ex-boyfriend to wish them the very best as they move on with their lives.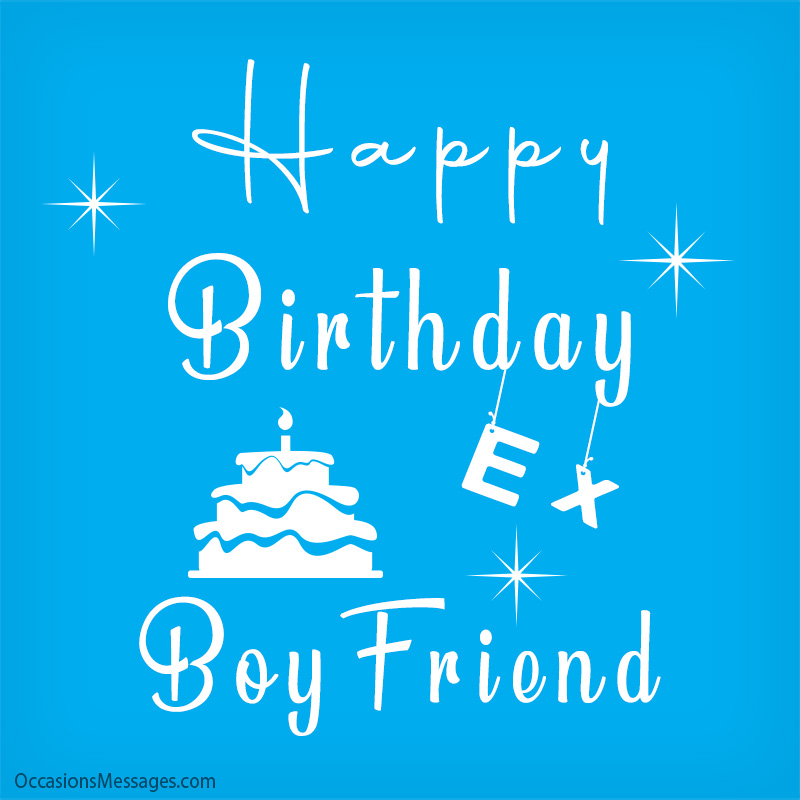 Birthday Wishes for Ex-Boyfriend
Happy Birthday my ex boyfriend. I wish you good health, great time and happiness that lasts a lifetime.
Happy Birthday ex-boyfriend. May all your wishes come true and your dreams be lived.
No one can take your place in my heart whether you love me or not, live with me or not. Thank you for all the beautiful memories. Wish you a Happy Birthday.
Thank you for making me feel special in the while that we were together, I deeply wish you happiness my ex-boyfriend, be blessed as you celebrate your birthday.
Happy Birthday my dear ex-boyfriend, we have been through a lot and I only wish you the best as you celebrate this day.
Sending warm wishes for a memorable birthday and a future filled with happiness.
I may never be okay, but I will always wish you the best. Happy Birthday my ex-boyfriend.
I know that things got very sour toward the end but I still remember the good moments we had. Happy Birthday to you.
The best part of your birthday is seeing you happy my dear ex-boyfriend, I have no hard feeling, just wishing that you are happy always. Have fun!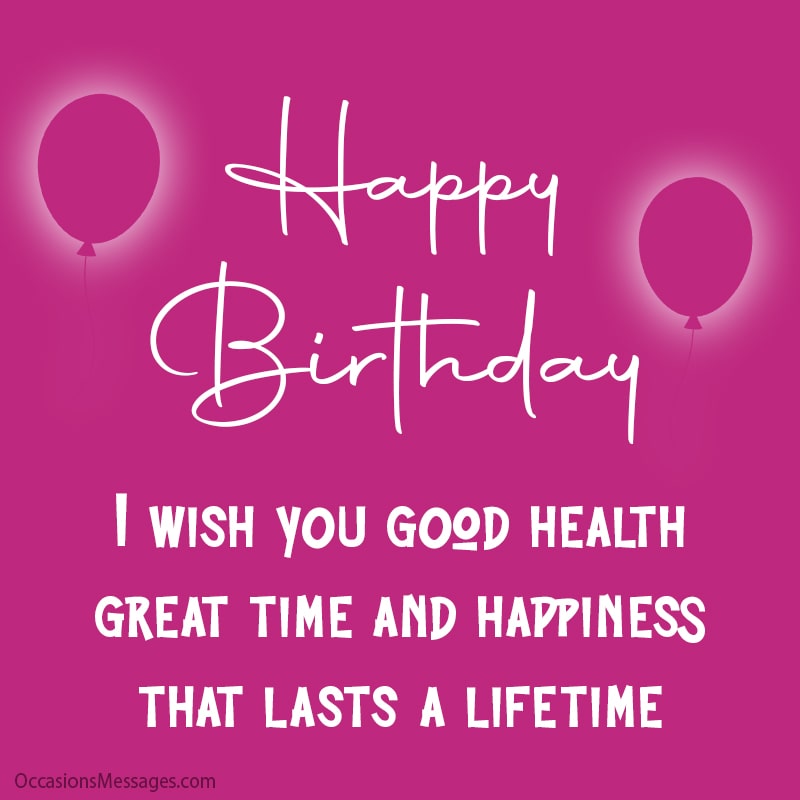 I wish I can do better than just wish you, because my love for you still stands. But I am restricted. Happy Birthday ex-boyfriend, enjoy your glorious day.
You are still the one I would call if I ever needed anything, Happy Birthday my ex-boyfriend, I will always be here for you.
One day you will badly miss me when you come to know that you missed the precious diamond while picking the stones.
Now I realize that it is not you but me that caused our separation, I have really learnt my lessons but I guess it is too late. Please give me another chance. Happy Birthday.
As heartless and as cold as you may think I am right now, I still hope you enjoy your birthday ex-boyfriend. Have fun on your special day.
I don't regret anything we did, but the only thing I do regret is that I couldn't make you stay longer. Have a hearty birthday dear.
A true lover will never let her beloved love go no matter how tough the state of matter is, but your love was just the necessity of time and there is no space left in my heart for the selfish person.
Happy Birthday dear ex-boyfriend, we had so much together and I know it was time to let go. This is to wish you the very best as you turn a new age.
Lost all the dreams, pain of loneliness won from the heart and you didn't come back once you were gone what I have turned out to be now from what. Miss you! Happy birthday.
Your thoughts keep rising in my mind; don't know some wishes are still left. Despite getting so far away from me, you live within me and now I've become habitual of living like this.
You made me feel so great, but it's so strange how all of the feeling has disappeared. But I hope you do have a wonderful birthday celebration.
I hope you find sweet memories that you will cherish forever, you are a great person and I am glad I was part of your life.
The words you have spoken with me tease me in my painful nights. Now no more complaints, no sorrows, and no wetness in eyes, just forget the crap and move on.
What goes around comes around. Just remember one day you will also become a toy for someone's game. Happy Birthday. Just wait and watch.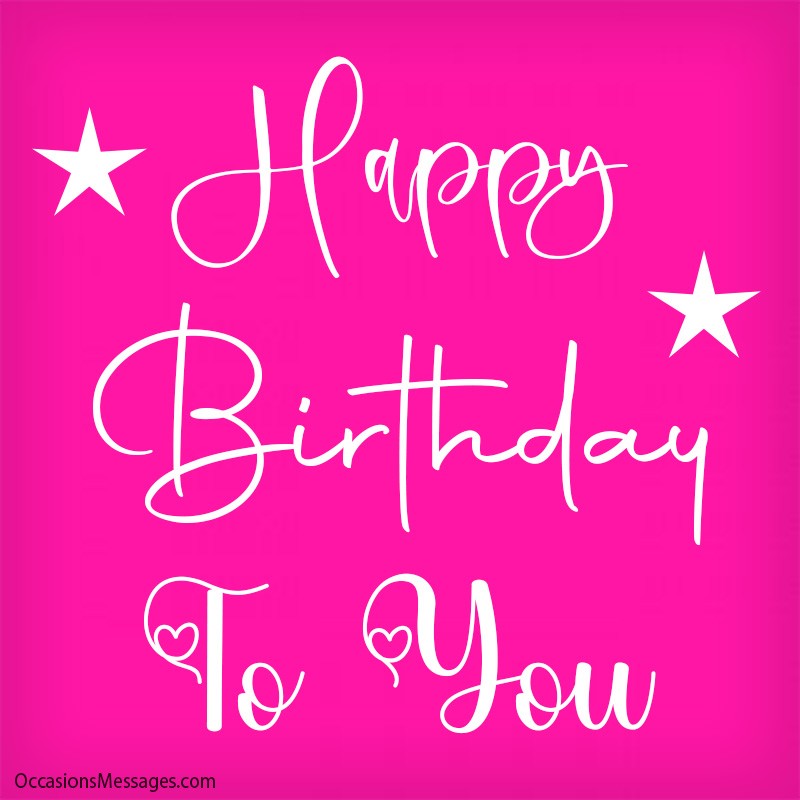 Our memories still made me alive and it is the big source of my strength. Stay blessed wherever you live. Have a beautiful celebration.
I did appreciate you and all you did in my life when we were together, never forget that and as bitter as you may be right now, I wish you a great and awesome day.
Happy Birthday dear, it's your day and I wish you all the best, May this birthday bring you love from all around; you are an ex-boyfriend I am proud to be close to.
Feelings are always strange and they don't remain the same, but that doesn't mean we've never been together before. And I want to wish you a blessed birthday celebration, enjoy.
The lessons of life are continuous and it never ends, I have had mine with you and I will never forget it.
I stood by you every time you needed me, but you wouldn't do the same no matter how hard I was hit, I hope you have changed now.
Dear ex-boyfriend, although you took my heart and broke it into a million pieces, you were the best thing that ever happened to me and I hope someone else gets to enjoy the same love, even better.
I might be bitter but my bitterness never comes from you, have a hearty birthday dear, you are amazing and I am glad to be by your side.
You took away the biggest part of my heart, but in its place I found something more amazing. I hope you enjoy your birthday ex-boyfriend, you deserve the very best.
You are a great guy for someone else, I am sorry things didn't work out, as you turn a new age, may all your plans succeed and may you try find happiness. All the best as you celebrate your day.
We have made it through each and every test life has thrown at us, I hope you do get to enjoy your birthday my ex-boyfriend, may everything be well with you.
More Options: The Best Birthday Wishes and Messages
Birthday Messages for Ex-Boyfriend
A day will come when you will look back and say to yourself I made a mistake letting her go. But till then, I do hope you have a fulfilling year ahead.
False are all the vows of love, don't let your heart get tempted for anyone. The one I loved most broke my heart but I pray for you, stay blessed.
May this birthday bring you joy and remind you of the good times we shared together.
All the promises you did are made up of glass I think, on getting a little jerk they broke and dispersed. Possibly what happens is for our goodness.
Our destiny is different and so is our path in life, and that's the main reason we were unable to put it together. Happy Birthday to you.
From the rising of the sun right until it's going down, I will not stop talking about what we shared, it really shouldn't end where it ended. But I must move on. Best wishes.
The kind of love I had for you was a very rare one, because in spite of all of your short-comings I really cherish and love you. Happy birthday ex-boyfriend. Enjoy your special day.
You were to me a special man, and being apart from you will never affect my judgment about you, you are really special and I still love you. Have a beautiful day.
Life is like this, people come, people go but the heart remains the same even though it's bruised and battered. I hope you do enjoy your birthday the best way you can.
I really thought we will end up together, but I have learnt that nothing is achieved until it is achieved. I really do hope you are happy.
I understand it didn't work between us, but I don't want a hostile and a tense atmosphere around us, I hope we can still be friends.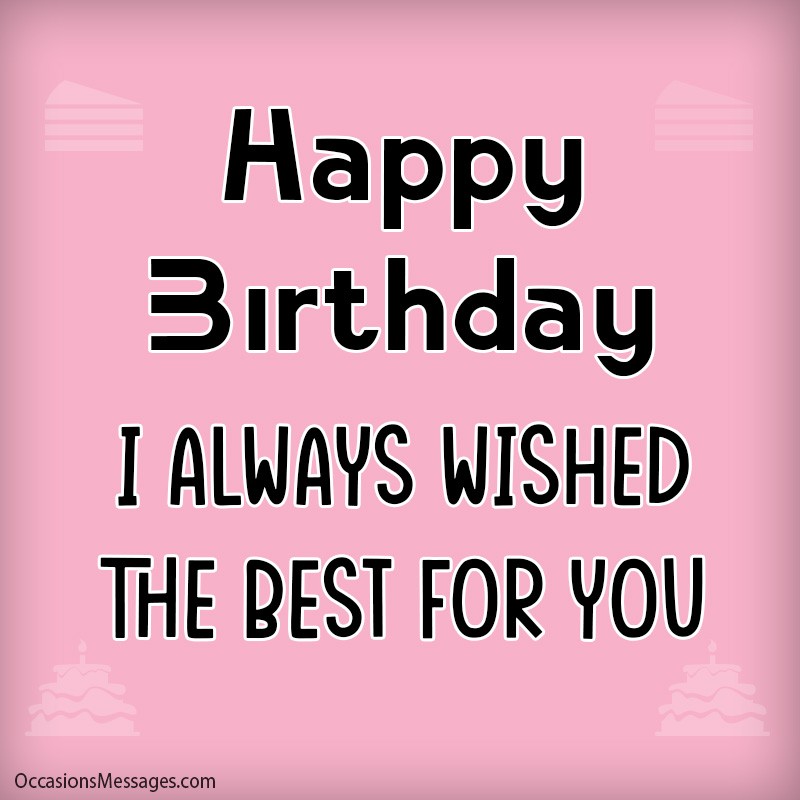 I will never forget your contribution to my life, you stood by me when nobody else would, and you gave me what no one would. I really cherished all you did.
To this birthday and many more to come, happy birthday dear, you are sweet honest and amazing and I am glad you were born. Enjoy your birthday my ex-boyfriend.
You are awesome and I wish you the best birthday you have ever had, enjoy the day with those who mean the world to you.
It's undeniable that our love was strong, but I doubt if it was really strong enough, because if it was, it should scale through the hurdle that brought us apart.
It's really surprising how two people that once loved one another so dearly and lived in the same world could now live in a different world. But life must continue.
No hate can make anything that was wrong right, that's why I have enlarged my heart to love even if I'm not loved back. Happy Birthday to you my good ex-boyfriend.
There is no life without you, what I had thought and what dreams had I dreamt. All are smashed by the flock of misconception breeze. I still miss you.
A day has not passed when I don't think about you since our departure, life seems empty without you by my side, but what can I do than to embrace it.
Happy Birthday my dear ex-boyfriend, you are still my sweetest nightmare. I hope you have fun on your birthday. I still hold you in high regards.
May this day be full of good times and unforgettable cheer my ex-boyfriend, may the new me give you lots of happiness and cheer as you add another one to your age.
Read Also: 100+ Special Birthday Wishes for Boyfriend
Heart Touching Wishes for Ex-Boyfriend
I hope this birthday brings you unforgettable cheer my dear ex-boyfriend. Have fun and be blessed, you are precious to me.
I have forgiven but I will never forget! Happy Birthday my dear ex-boyfriend, may your wishes come true as you celebrate this amazing day.
Sending you heartfelt birthday wishes and hoping that this special day brings you happiness and love.
I don't see the past relationship as a failure. I see it as a learning experience as we learned that we weren't for one another.
It's weird to call you my ex-boyfriend but nonetheless, it's true. I hope you have a great birthday and future happiness.
You still burn me and make me angry when I have to think of you but I wish you a happy birthday my ex-boyfriend.
Happy Birthday. You make each day worth living, each moment worth having and each birthday worth, wishing you a great time.
The road was too rough for us to thrive together, enemies of love brought us apart, but they can't take you away from my heart. I will always love you.
I hope you enjoy your birthday my ex-boyfriend, I still can't stand you, but I wish you the very best out of life with a pure heart.
Dear ex-boyfriend, we tried to go far but we weren't compatible for the long run. Either way, I wish you nothing but the best.
Happy Birthday my ex-boyfriend. I know that you may not like this message from me but I hold nothing against you. I wish you the best.
I may not have been the one but I know you will find her, happy birthday ex-boyfriend, may your luck change. I wish you all the best, sincerely.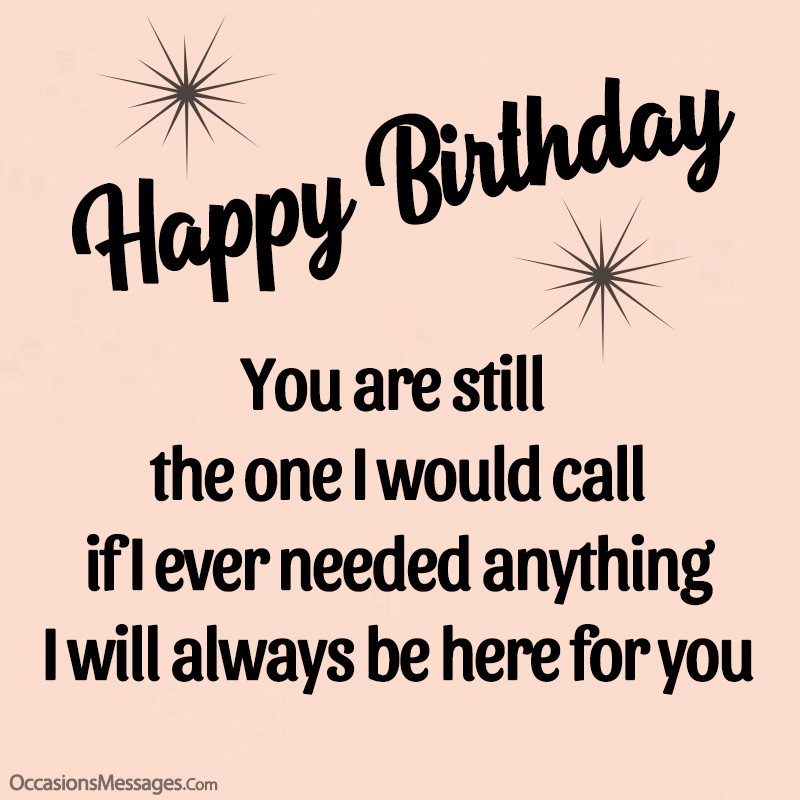 I really thought life without you would be a mess, but it happened to be the reverse. I have enjoyed the best part of my life without you.
I never truly knew myself when I fell in love with you, and we somehow rushed things a bit, but I really loved the kind of person you were to me.
This is not a very friendly letter but I wish you my ex-boyfriend, a happy birthday. Let us move on and just wish pleasantries to one another.
Happy Birthday my dear ex-boyfriend, you have been a great help and I know each moment with you was worth it. May you grow older than the hills.
When we met I thought you'll be able to please me in every aspect of my life, but you couldn't do as much as I thought. But I still care anyway.
It's strange. We spent so much time together and now it's just back to the old way of living. Happy birthday. I know you will do great my ex-boyfriend.
I was so hurt that I had to find something to distract me from thinking about you, but I just couldn't because I really loved you, but we must move on.
You have been a really big important part of my life and I hope you enjoy each and every moment of it. Have a great birthday and an unforgettable moment.
Happy Birthday. We can definitely say that even though things ended badly, it ended for the best. I wish you nothing but happiness for the future. Enjoy!
Recommended: Sorry Messages for Not Attending Birthday
Romantic Birthday Wishes for Ex-Boyfriend
Your smile is registered in my subconscious mind so much that I couldn't get the picture out of my mind. You were my lovely angel. I hope you'll love again.
I am glad we can still remain good friends my ex-boyfriend, may all your wishes come true, moments be lived and times be unforgettable. I wish you the best during your birthday!
Wishing you a happy birthday filled with laughter and surrounded by loved ones.
Happy Birthday ex-boyfriend, may everything turn out as you had planned, do enjoy yourself, may you age gracefully.
You will always have a place in my heart, you were once my sunshine and now that you are my ex-boyfriend, I think it's great we are friends. Have a great birthday dear one.
I hope you live longer so you can see all your wishes come true, you are still a great man. May all your desires be fulfilled as you turn a new age.
When you found me, luck found me, when you left me, luck left me. I hope I'll be able to meet in the future someone half as good as you are. Happy Birthday ex-boyfriend.
To my ex-boyfriend, I wish you a happy birthday. It's the first birthday we don't spend together but it's for the best. Stay safe.
Although our paths may have diverged, I still want to extend my sincerest birthday wishes to you.
I can never forget the fact that my life once belonged to you, I hope you'll enjoy your new day and New Year as it starts today. May you be blessed.
Happy Birthday to the man who I'll always rank high because we've shared moments that I haven't shared with no one.
You will forever occupy a special place in my heart and your birthday brings me much joy. Celebrate to the fullest.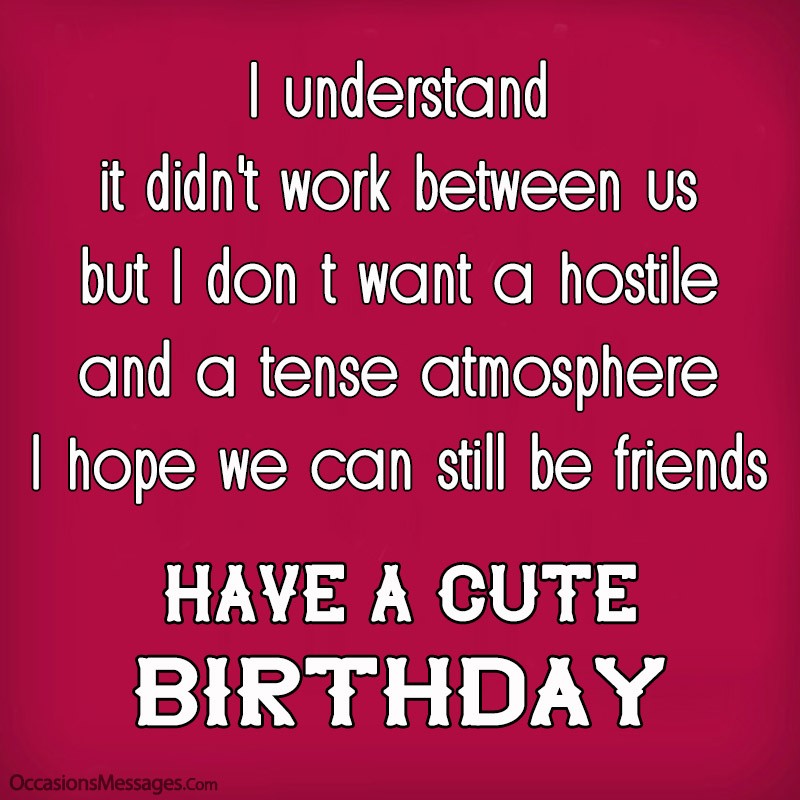 That it didn't work out doesn't mean I stopped loving you, in fact it was really difficult to move on, but I'm better now. May God be with you my former love.
Happy Birthday to my ex-boyfriend. You were always one to party so I know you are going to have a great time.
We were not made to be together but that doesn't mean I can't wish you a happy birthday. So enjoy this special day my ex-boy.
With you in it, my world was excellent and a place where everyone want to be. Without you it's not the same, but I am back on my feet again.
Thank you for always being there for me, even after the break up, have a Happy Birthday dear, you are a great person to be around.
May the light of candles that shines on your birthday cake today shine on your life too. Happy Birthday ex-boyfriend, to this and many more to come, cheers.
How much I loved you, cared for you, left my all surroundings just for you but you didn't go any opportunity in vain to make my life ridiculous. Thank you so much for your pseudo love.
It's been a long time for our breakup but there is no time when I didn't miss you. My love for you is unconditional whether you respect it or not.
It's a special day for you, you turn a new age and I couldn't be gladder to be here to witness it. May this wonderful day bring you wonderful gifts.
Distances have come in our paths, in our eyes, in our lives, and our companionship. I wish these distances could have an ending. I still love you. Have a wonderful birthday, my sweet boyfriend.
Ex-boyfriends can be a pain, exes in general, but there is never a need to hold grudges with them. Let the pain and hurt go by sending that ex-boyfriend a heartfelt friendly birthday message that will let him enjoy the day in peace and maybe even regret why they left you in the first place. You would like to hurt your ex-boyfriend but as they say, wish them well, so that they can see you are doing well and feel bad about it. There is never a reason to be bitter, think of it this way. These birthday wishes you can send to your ex-boyfriend to show you still care, you have forgiven him and that you truly and sincere wish them the best as they celebrate another year of their life.
SHARE ON