Birthday Wishes for Fiancé: A fiancé is the man you are betrothed to marry, the man you chose to someday tie the knot with and declare your love, life and all you are to. He is special and deserve the very best on his birthday. Write him a message of love and appreciation to show him how much he means to you as he turn older. Here are some birthday messages one can send to that amazing fiancé, just to show him you remember the day in more ways than one and to tell him you are always there to love hold and cherish him for as long as you both shall live.
Birthday Wishes for Fiancé
Use one of these happy birthday wishes and messages for your fiancé.
Happy Birthday, fiancé. You are the only person I want to spend my life with.
Happy Birthday. I am so lucky to found you as my future husband; I love you more than my life.
The story of my life starts with you and ends with you, I am your parade and you are my objective. Happy Birthday sweetheart.
To the man of my dreams, happy birthday, may all your wishes come true. I am proud you are mine and mine only.
You made me crazy and in your love, I have no care about the world even my veins are filled with the feelings of love instead of blood. I love you so much happy birthday dear fiancé.
Happy Birthday dear, you are the man I chose to share all the good and the bad with, I am thankful I get to enjoy your birthday with you.
You are the man of my dreams, the one who completes me and makes me happy. I hope you have a fantastic birthday.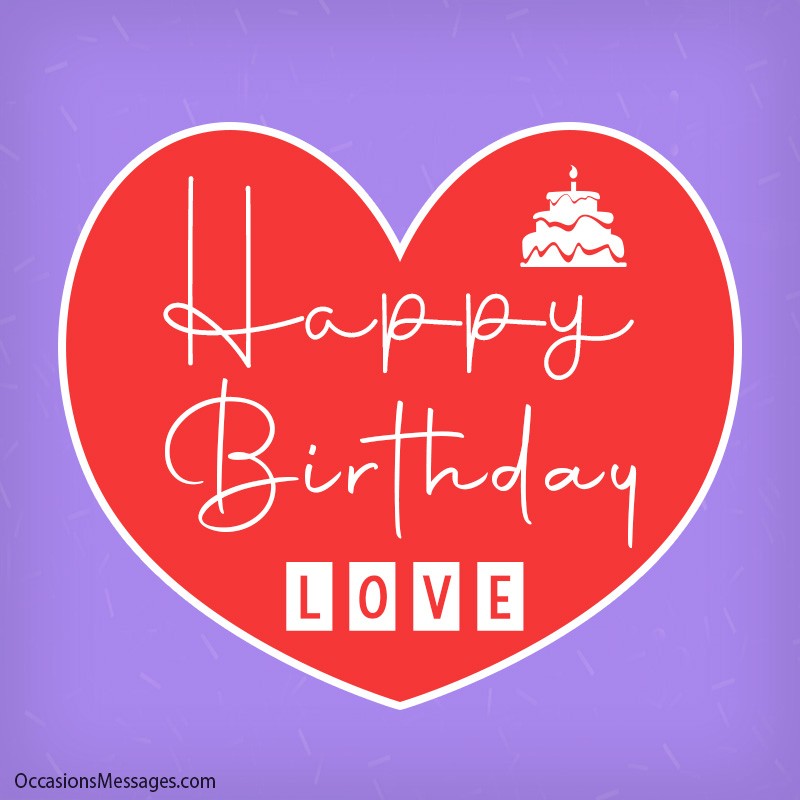 Only you have the power to alleviate all my pain, you are my twilight. I love you forever and I wish this year will be last as we live alone. Happy birthday my love my sweet fiancé.
Happy Birthday. You are not just my fiancé; you are like an angel sent from heaven. I want you to be my one and only love.
What can I possibly do or say to show you how much you mean to me? You are amazing in every single way and I would like you to have an amazing birthday.
There is no one adorable more than you in this world and no one knows how I am mad for you. Happy Birthday my fiancé.
Happy Birthday to my destiny partner. With you by my side, I find things easy. Thank you for your love.
You are only made for love and you will get it. Happy birthday my sweetheart, my fiancé.
For years to come, I hope no one occupies your heart like I do and mine like you do because I feel so connected to you. Happy Birthday future husband and life partner. I wish you all the best.
Every woman has a great tendency to love, but only few will be as blessed as I am to have a man with a beautiful soul as yours. Happy Birthday fiancé, I love and cherish you.
Most Popular: 150+ Happy Birthday Wishes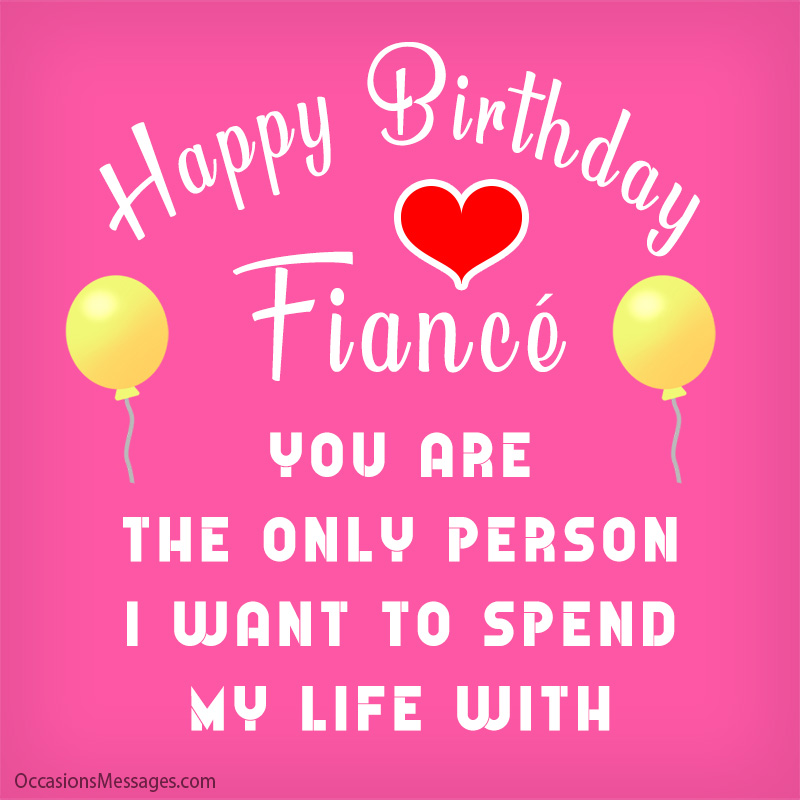 You are the most important man in my life and I want to spend my forever with you. Happy Birthday fiancé. I love you.
Happy Birthday my handsome fiancé. You have become my light and I'll forever walk in the path you walk.
You are the love of my life and the one I want to spend the rest of my life with. May all your wishes come true for you my love.
May this year be blessed upon us and we both tie the knot, you mean a lot to me, my love. Happy Birthday my fiancé.
Every day of my life, I only want to love you and be with you. You have captured every bit of my heart. Happy Birthday to you my lovely fiancé.
Romantic Messages
Here are some cute and romantic birthday wishes for fiancé.
Love is a beautiful thing when you are with the right person, my experiences about love has been so awesome and that's because it's with you. Happy Birthday to my only love and fiancé.
You have been a very good friend, a nice companion, a great confidant and a beautiful at heart fiancé. Happy birthday to you my husband to be. I love you so much.
Every day with you as a friend already is like a year in paradise, now that I am yours; I am so excited I'll spend your special day with you. Happy birthday my handsome love.
To the one who almost made me lose my mind long ago because of my love for him, I'm glad my dream has finally come through with you. Happy Birthday Fiancé.
You have always been there for me, through the good and bad and I couldn't choose anyone else to be my fiancé. I hope you have a great birthday.
Happy Birthday, honey, be mine forever and don't even think to leave me, promise me one day we will be forever and our hearts will beat as one.
Happy Birthday lovely fiancé. Your love for me keeps getting better and that delights me.
Happy Birthday, fiancé. I will do all it takes to make sure the day is memorable amazing and as hearty as it can be.
More Options: Romantic Birthday Wishes for Lover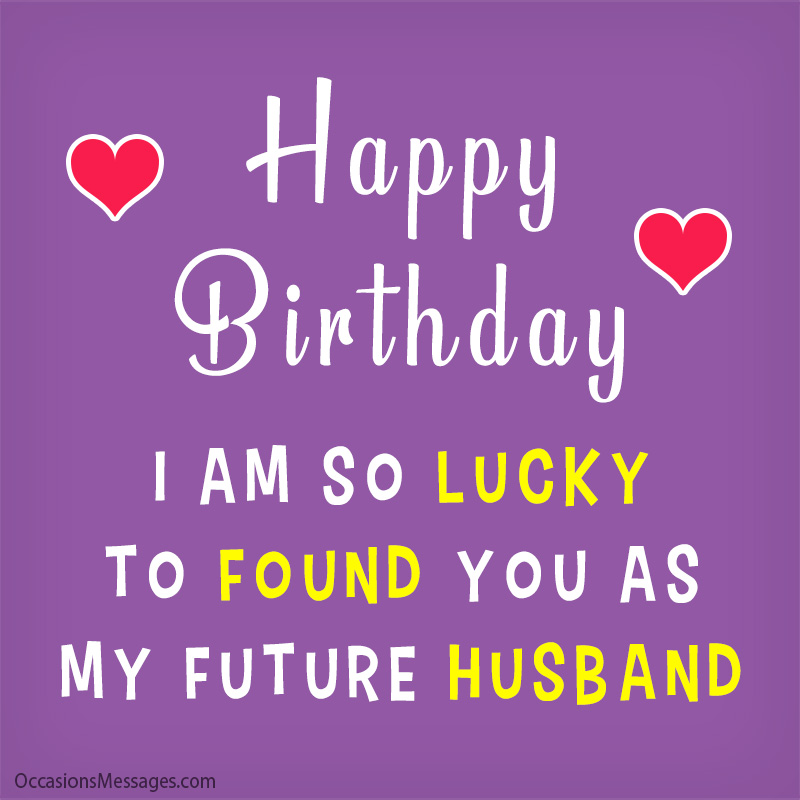 The best feeling comes when you realize someone is living just because of you. Happy Birthday my love.
I always want to find you by my side every day until eternity; I always want you to reach out your hands when I'm in need. Happy birthday my love. Nothing is strong enough to come in between us.
The total axis of my life revolves around you; my happiness, my sufferings, my love and pain all are connected with you. Happy Birthday.
I cannot live without you, I need you all the time. Happy Birthday sweetheart.
It's a beautiful day to be celebrating my handsome fiancé. I love you and hope this day turns out to be amazing to you.
Happy Birthday my handsome fiancé, you deserve nothing but the best on this amazing day. May all your wishes come true darling.
Your birthday today is so special to me because it gives me a platform to express my endless love to you. I will forever stand by you. Happy Birthday.
If there is someone who deserves all the best on their special day, it is you. Because you always give your best to please me. Happy Birthday my heart.
I believed in our union because despite the fact that we fight a lot, our love always prevail, it made me believe in our lives to come. Have a wonderful birthday.
The glamorous look that you put on your face always is enough to make any lady fall for you but I am so happy that you are mine alone. Happy Birthday.
I'm so happy to have someone who feels like a safe haven for me every time I need it. You are just so amazing. Have a lovely day.
As you celebrate your special day today, my only wish is that we enjoy our forever together. Happy birthday, may God bless you richly.
SHARE ON