Good morning messages for Boyfriend. Boyfriends are the men bold enough to be in your lives with a hope for a happily ever after with you, most boyfriends are loving, caring and act like the men we never knew we needed in our lives. If you are lucky enough to have a boyfriend, appreciate him every chance you get, he is there for you when your family can't begin to understand what you are going through, he is your best friends and confidant. Share one of these sweet good morning messages for boyfriend here below with him each morning reminding him how much he mean to you; put a smile on your boyfriend's face it will definitely feel worthwhile.
Good Morning Messages for Boyfriend
Good morning my love, each day I feel my love for you grow fonder.
Good morning, sweetheart. I wish you have a nice day.
You make my days amazing and I can never imagine life without such a handsome, caring and loving boyfriend such as yourself. Have a great morning.
Good morning, my love. Your smile lights up my day, I couldn't have wished for a better boyfriend.
I will always love you, you are my one and only boyfriend and I can never replace you. Have the best morning my love, you are truly amazing.
Good morning, my love. May the sun put a smile on your face.
Good morning my great love, I wish with all my heart that you don't find anyone better than me and that I don't find anyone like you. You're just perfect for me. Enjoy your day.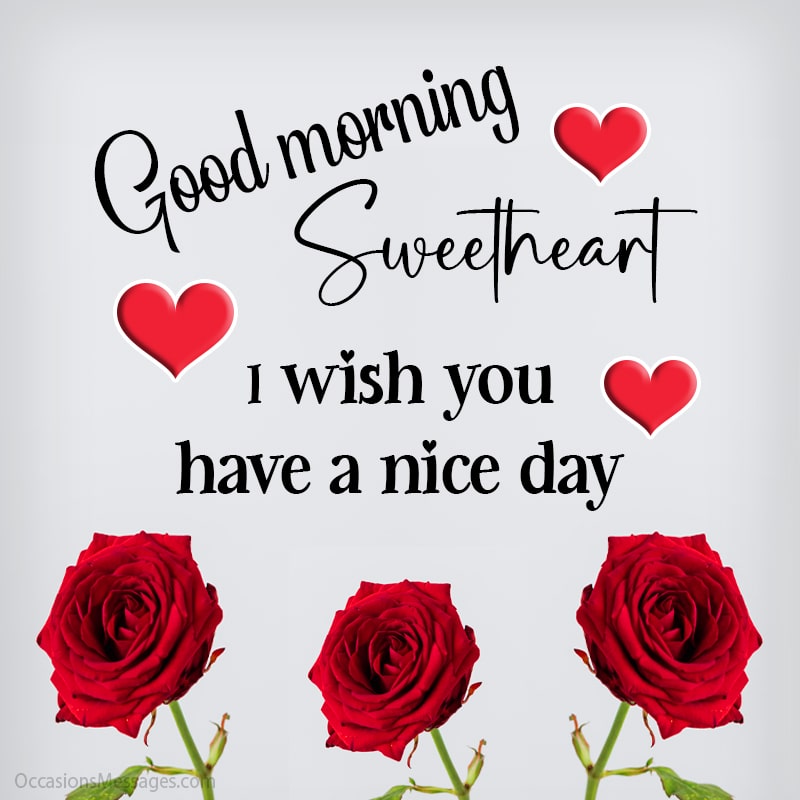 Good morning to you my sweetheart, I really couldn't have a perfect sleep until I started thinking about you, you're the best I could ever think of. I wish you a fruitful day.
Good morning, honey. I wish you are here with me. Please enjoy your day my love.
You are the one I want to wake up to each morning, and the one I want to see before I sleep, good morning my love, you make my heart skip a beat each time.
There is nothing that could compare to the love I have for you, thank you for being the best part of my day. Good morning my handsome man.
You are the most amazing boyfriend in the world and I really do appreciate you, have the best day ever, I can't wait to see you again. Good morning babe!
You are no doubt the best boyfriend in the world, you don't act like you love me, you really do and I love you too. Good morning the love of my life.
The feeling of love can make anyone lost, but I got found through your feeling dear boyfriend. Good morning to you, I hope you'll be blessed today.
I count each morning as a blessing because I know I will get to see your captivating smile. Have the best day ever my boyfriend, I will always and forever be yours. Hugs and kisses.
My heart will always beat for you, if there is no you then there is no me, have a blessed morning my boyfriend, you are the only one I long to seeing.
Good morning to you boyfriend, you've been the best amongst every other person in my life. I wish you all the best in all you do today.
Read More: 80+ Good Morning Love Messages and Wishes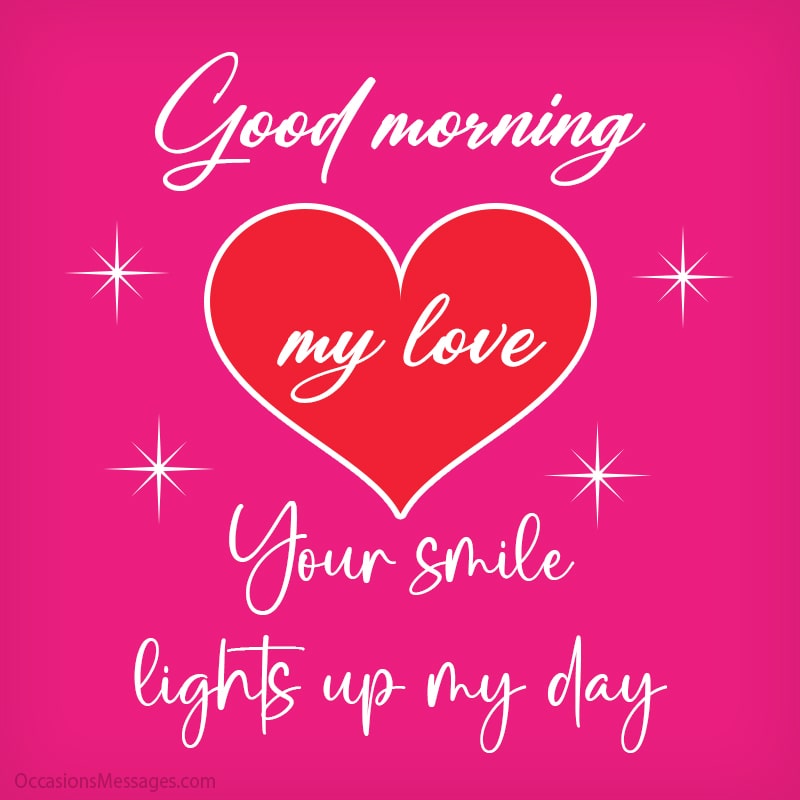 Good morning my boyfriend, thanks for always choosing to make me happy, I hope you dreamt about me through the night. Be blessed throughout today.
I still don't know how I got so lucky, thank you for being a man I can count on whenever and with whatever, I love you my boyfriend, may this morning give you a reason to smile.
You make me feel like the luckiest girl in the world and I am grateful for that dear boyfriend, I hope to put a smile on your face each morning, for you're the one. Have a great day.
Romantic Good Morning Messages for Boyfriend
This morning I feel really good and I scream to the whole world that I'm happy, because I think only of my boyfriend. Good morning, handsome.
Good morning to you my love, I want you to know that I don't want anything from you that you can't give, because I just love you and I want to be with you. Have an amazing day.
I will always be there for you dear boyfriend, you are important to me and I hope you know that. Good morning my handsome man, have an interesting day.
To me you're just like the oxygen that I breathe in, with you around me my life is filled with joy, thanks for being with me. Good morning, dear.
As I count my blessings I count you as one too dear boyfriend, thank you for being a blessing to me, I hope you have an amazing morning, one as amazing as you.
I really do appreciate you for all you've done in my life, and I am lucky that I can call you mine, have the best morning ever, May all your dreams come true.
In all honesty, it is crystal clear that our lives are complete together. Please don't leave me for once my love. Good morning, I hope you'll have an exciting day.
Recommended: 200+ Good Morning Messages, Wishes & Cards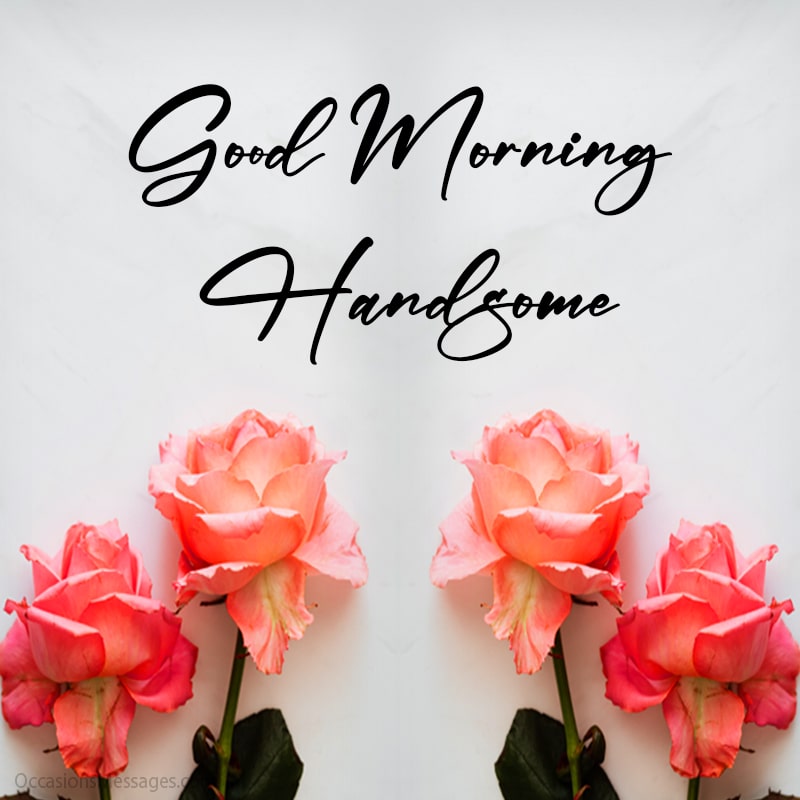 You are a great man and my boyfriend, I feel alive with you in my life, enjoy the morning sun and all it's beautiful gifts. I love you!
As each day passes by, my love keeps growing and I feel very much attached to you just like a family. I'm glad you had my heart everywhere you go. Good morning boyfriend.
It is impossible to me that someone could just love me without wanting to be loved back, you did it for so long, but today, I'm giving you all of my love. Good morning my dear.
I woke up this morning knowing that I had slept in your hands, but couldn't find you when I got up. But I wanna say good morning to you wherever you are my love.
It's a fairytale how someone as handsome and cute as you would love someone who's not so beautiful like me, but I'm glad at the fairytale and I hope it doesn't end. Good morning, and have a good day.
There'll never be anyone that will have the secret to brighten up my loneliness, bring me excitement and love me like you do. You're my ideal man. Good morning dear boyfriend.
I really would not want to be too far away from you again, it's been a few but frustrating days without you, come to me soon. Good morning baby.
Something very unusual happened to me yesterday, I thought about you too much and it continued through the night, you're always in my thoughts darling. Good morning to you boyfriend.
It is nothing short of a miracle to me how the two of us who are complete strangers got to love one another so much. Love is unpredictable. Good morning my lovely boyfriend.
Each morning I wake up I long to be in your arms so you can tell me how much you love me. I hope to see you soon my boyfriend, you are all I need and more.
More Options: Best 50+ Good Morning Messages for Husband
Last Updated on October 6, 2022
SHARE ON