Finding that man of your dreams is one of the greatest joy a woman can have, and when he finally proposes to spend the rest of your life with you, or like nowadays, you propose to him, then you cannot compare the joy and excitement you feel inside with anything.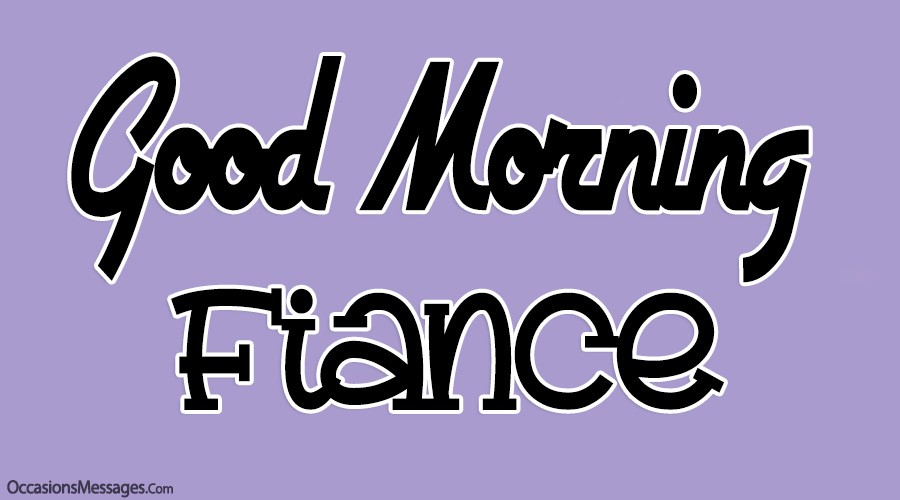 To keep things alive, you can send him a good morning message to remind him that you love and appreciate him for who he is and for what he has done for you. We have created some messages you can send to your fiancé in the morning to show how much you love and care for him when you run dry that is. Choose one of the messages here below.
Good Morning Messages to My Fiance
The morning is good for a woman who wakes up to think of his beautiful fiancé. I'm happy you're mine. Good morning my love, enjoy the great day.
With you by my side, my heart loves you completely and it's a delightful thing that I'm your own. Good morning my fiancé.
I have full trust in life when I know you're by my side, the morning is beautiful with you in my imagination. Enjoy a beautiful day my fiancé.
Good morning to you my fiancé, my world is little before but with you I am satisfied to have you in my little world.
Good morning to you my love, I feel like a flower blossoming knowing that all I have is you. Enjoy the sun shining day.
I feel complete and lacking nothing when your love is all I could think of. Good morning to you my love.
My heart in your hands and yours in my hand, I have kept in properly and I'll always be with you. Good morning to you my love and life.
Good morning my dear, I could notice there's an inner peace throughout the night and I am glad I found it with you by my side.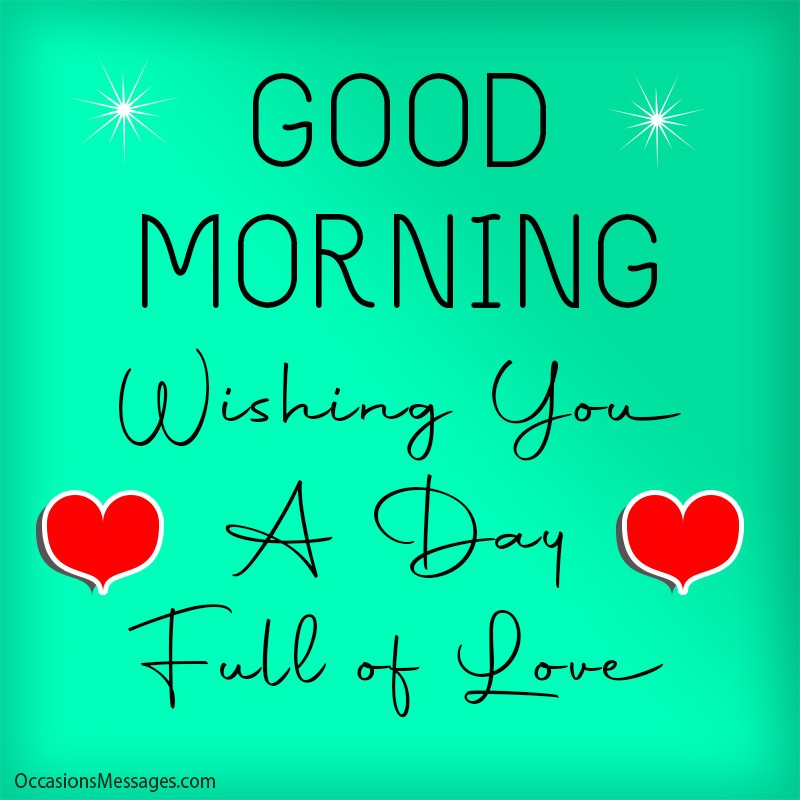 I'm glad I could say good bye close to you last night and also a good morning to you. Good morning my fiancé, enjoy your wonderful day.
The beauty of beholding your sleeping face early this morning delights me to the soul. I believe it's a Blessed day already. Good morning fiancé.
Thanks to God for the day I followed my intuition to be your very own. It's a great and Joyful day. Good morning my love.
If I have to walk back the path where we met in order to make you mine again, I'll do it again. I'm happy my morning is good with you. Good morning fiancé.
It is easy to forge forward in the journey of life with someone like you close to me. Good morning to you my love. It's a beautiful day for us.
Finding the direction that leads to joy becomes difficult for a lot of people, I'm glad I found mine with you. Good morning my love.
My achievement for all my life can't be compared to what I've managed to achieve when I found you. It's a bright shining day my love. Good morning.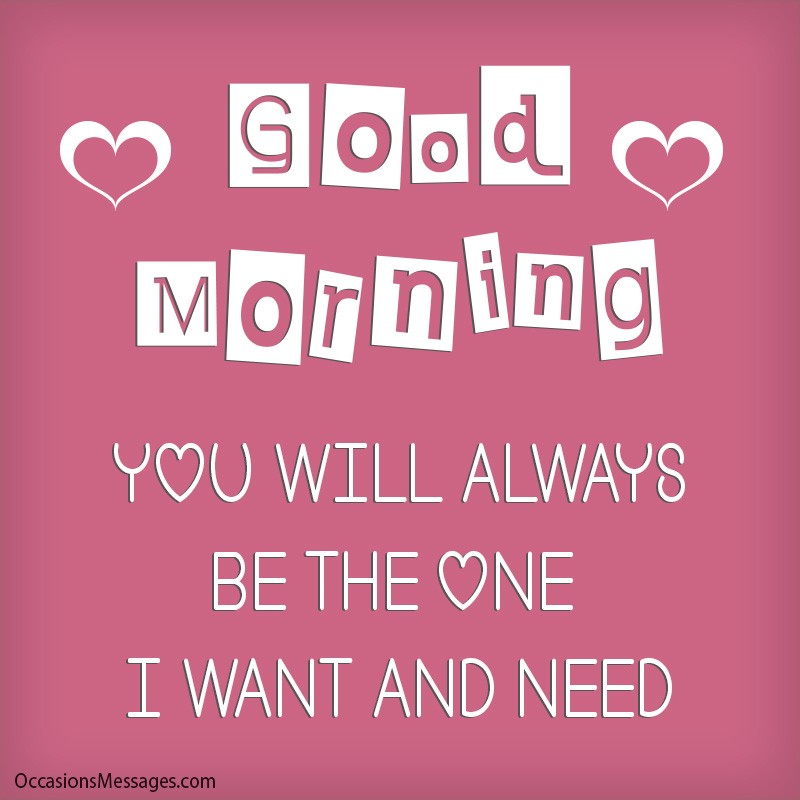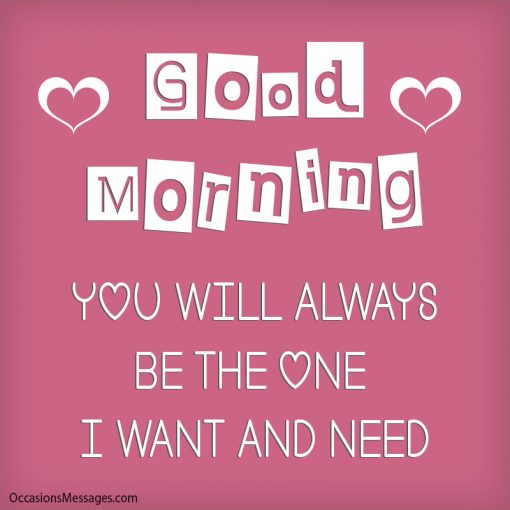 Let's go make the day ours and the sun shine to our favor, it's a beautiful day, spending it with you will be my joy. Good morning fiancé.
The promise of your love for me is like heaven, I can't really wait to spend eternity with you right by my side. Good morning my love and my life.
Mornings will never hold the same beauty when they don't come with you. I'm glad the light of this day shone on us both. Good morning my fiancé.
When love wins all things become really interesting even when they are not so good, they are interesting. Such is my love with you. Good morning to my one and fiancé.
My heart beats for you and it can hold its breath for you to catch yours. Life is meaningful with you; my joy is full with you. Good morning my love.
The closer I am to you, the more meaningful life is to me, joy is a stranger when you're far away but an ally when you're near. It's a pleasant morning with you my love.
My decision to live my life with you is beyond my reasoning, I consulted everything I could and they all point to you. Good morning to you my fiancé, our day is blessed.
Good Morning my handsome man, you make me happy and I am glad that I will be waking up to your face each and every day. Have a blessed day and don't forget that I love you.
Having to sleep in your arms each night is a dream come true for me, there is nothing more I'd love. Have a great morning and may all be well with you my future husband.
They say love only exists in fairytales; I must be living my fairytale because I couldn't imagine life without you. I love and appreciate you darling, have a fantastic morning.
I live to cater to your every need my dear groom-to-be, you are an answered prayer and I feel blessed to be with you. Enjoy your morning darling.
You make me happy and I am glad that I will be growing old with you; I can't wait to see your wrinkled old smile next to mine as we enjoy the morning delights, hearty day my future hubby.
You are the love of my life and each morning with you is a gift, may you enjoy this God-given morning with only smiles and cheer. I will always be here for you.
I dwell in the joy of calling you my man each morning, and I hope we will always be together to weather any storm and sad day, have a magnificent morning my dear.
May this morning give you a reason to get up and be thankful my darling fiancé, you are a dream come true and nothing compares to waking up next to you each morning.
Call me love struck, because I can't seem to take you off my mind. I hope you have a great morning babe; you always put a smile on my face.
Good morning! I am glad we are getting married sweetheart, because you will always and forever be the one I want to spend the rest of my life with.
May this morning bring you smiles, a lot of happy memories and an amazing day ahead my husband to be, you are my jewel and I love you so much.
Each day I get to wake up next to you feels like the happiest day of my life, you are an amazing person and I hope you never forget that. Have a blessed morning fiancé.
I can't believe we are getting married soon, having you as a husband is a blessing I cannot take for granted. Have an amazing morning my love, you are in my heart.
I know that through the good and bad, you will always be the one I would love to wake up next to my groom to be, so enjoy your morning and the day ahead.
May our love shine brighter than today's morning sun; you will always be the one I want and need. Have a fantastic morning darling.