Good Morning Messages for Crush: It's the little things in life that bring us the most joy. Having a crush on someone is not a bad thing; it is totally normal and acceptable. Instead of just hiding and admiring from a far, I am sure you could do something so they'd notice you; you never know what fate has in store for you.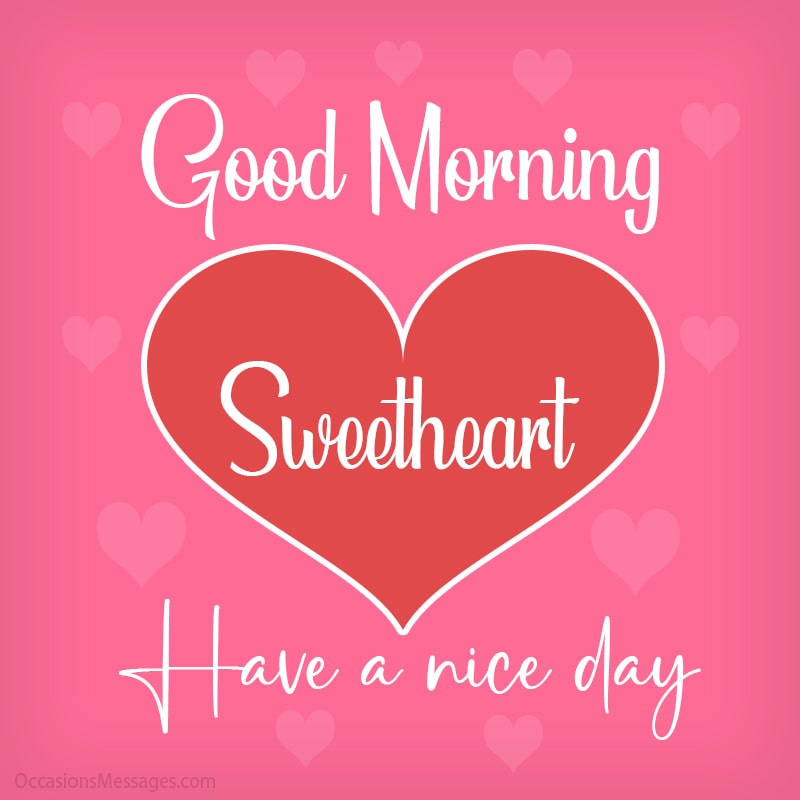 Send your crush a good morning message and wish them a great day, after all, you have nothing to lose. We have written down some messages below that you can send to your crush in the morning to show them you are thinking of them and that they are admired and loved.
Heartfelt | Girl Crush | Boy Crush | Romantic
Good Morning Messages for Crush
Here are some sweet and cute good morning messages you can send to your crush.
Sometimes, I wish there was no alarm so I could keep dreaming of you. Good morning, I have a crush on you.
Good morning my baby, I hope you had an amazing night full of sweet dreams. I wish you a happy day full of blessing and unforgettable moments.
Last night, I dreamed of you and I couldn't wait to wake up to live my dream. Good morning love!
The butterflies in my belly started tickling me in my sleep, and I know you are the cause; I look forward to the day when we will finally be together. Good morning dear.
I love everything about you and have an intuition that we were made for each other; I will wait for as long as it takes to have you by my side. Have a fun-filled morning.
Do you want to know a great secret? I cannot stop thinking about you. Good morning my love!
Giving up on you is not an option because you make me feel so alive and I can't wait for my dreams of being with you, I always have a better morning whenever I wake to your thought.
I have a confession to make this morning, I have been crushing on you for a while and prayed to God you one day feel the same way. Good morning. My thoughts are with you.
You are definitely a fallen angel my dear and I am thankful that you fell right before my eyes. Have a wonderful morning and may the day be extra special for you.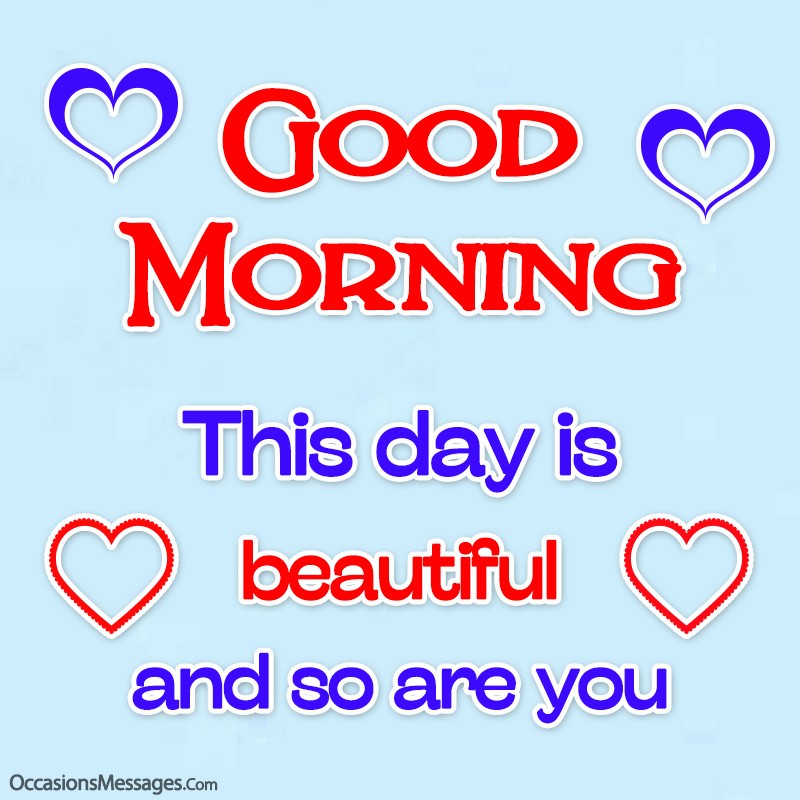 May this morning be as beautiful as you, thinking of ways to make you mine for life, have a grand day full of sweet moments and beautiful memories.
I may not know where my road goes, but I would walk better when my hand holds yours. Have an awesome day dear!
My alarm has just sounded to alert me that the prettiest woman in the world has also just risen! Good morning my darling!
Good morning my love. I just wanted you to know that if you give me a chance you will never regret it, you are the one I want to be with and hope to wake up next to each morning.
I choose this particular morning to remind you once again of my undying love and admiration for you, my love for you it grows by the day as age does.
Loving you is as beautiful as this morning, I hope you will one day give me a chance and like me back. I wish you slept well.
You have a way of affecting my morning positively; you are my good luck charm. I feel confident facing anyone this morning having spoken to you.
I hope you woke up on the right side of the bed because I want you to have a good day. Even though we are not together, I care so much about you.
My intentions for you are right; I just want you to give me a chance to show you how to be truly loved. Have a fantastic day ahead.
I wanted you to get my message to bed, so I woke up quite early to send you this message filled with love enough to last you through the day.
I cannot hide my feelings for you anymore; I hope this simple text depicts how crazy in love I am with you. Have a wonderful morning.
Read More: Top 200 Good Morning Messages
Good Morning Messages for Girl Crush
Here are some sweet list of good morning messages for your lovely girl crush.
There is nothing good about my morning without you my angel being a part of it; you are the final piece of my jigsaw.
You would look more beautiful when you are asleep, and I would love to be your guard through the night to stare at an epitome of beauty.
Good morning my girl crush, I have not been in love like this since I was born, it feels like the compatibility of a magnet and metal.
Good morning to my lady-crush, I do not know if you dreamt of me but I think of you a lot this day and I think God is trying to tell me that you are mine.
This morning serves me an opportunity to remind you of how beautiful you are; you are the best I have ever seen and want to be with. Good morning my girl.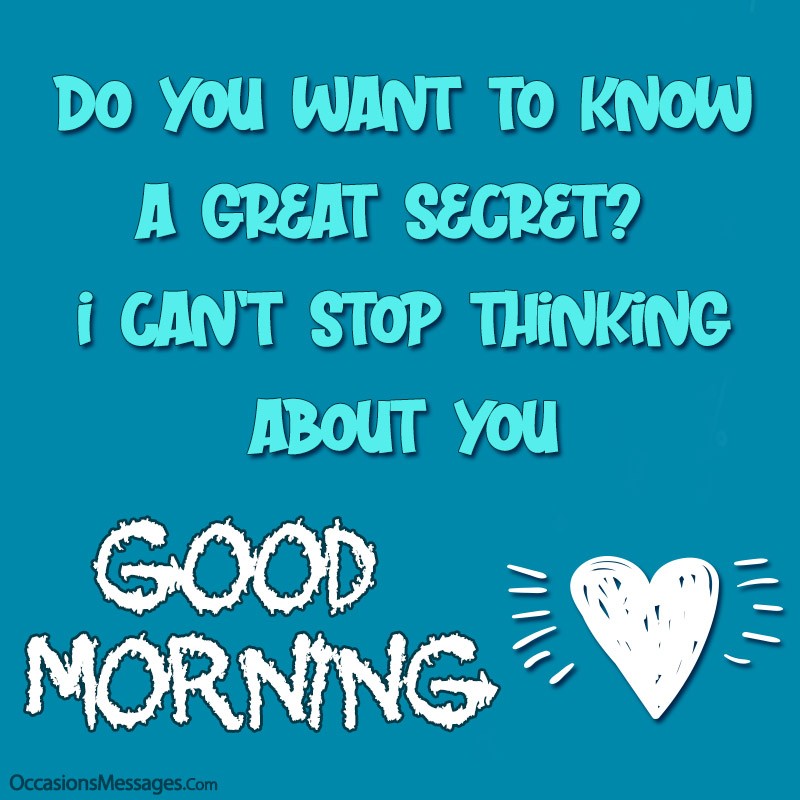 I wish the sweetest and prettiest lady I have ever known the best morning ever, I cannot remember the last time I looked at another, I choose you, and I fancy my chance of dating you.
I could not sleep all night; I kept awake thinking of how peaceful and beautiful you would look in your sleep, I hope your day will be as bright as the morning.
Just as the sun lights up the day, you light up my life, and I look forward to the day when I wake up next to you. I had a dream last night that we finally dated. Good morning my baby girl.
For more options: See 50+ Good Morning Messages for Girlfriend
Good Morning Messages for Boy Crush
Here are some cute and romantic good morning messages for your handsome boy crush.
You always light up my day with your smile dear girl crush and I hope I may be the one to light up yours this and every morning. Have a blessed day.
Rise and shine handsome, it is a day full of unlimited opportunities; my day will only be complete when I am your girlfriend.
I would love you to sleep and wake up with a happy face and me lying right next to you. Let us be lovers. Good Morning baby.
May your morning be as positive just like my eternal love for you; you are the man of my dreams, so you deserve even more.
May this day be as amazing as you dear crush, thank you for always sharing your warm smile with me. Hope you have an eventful day.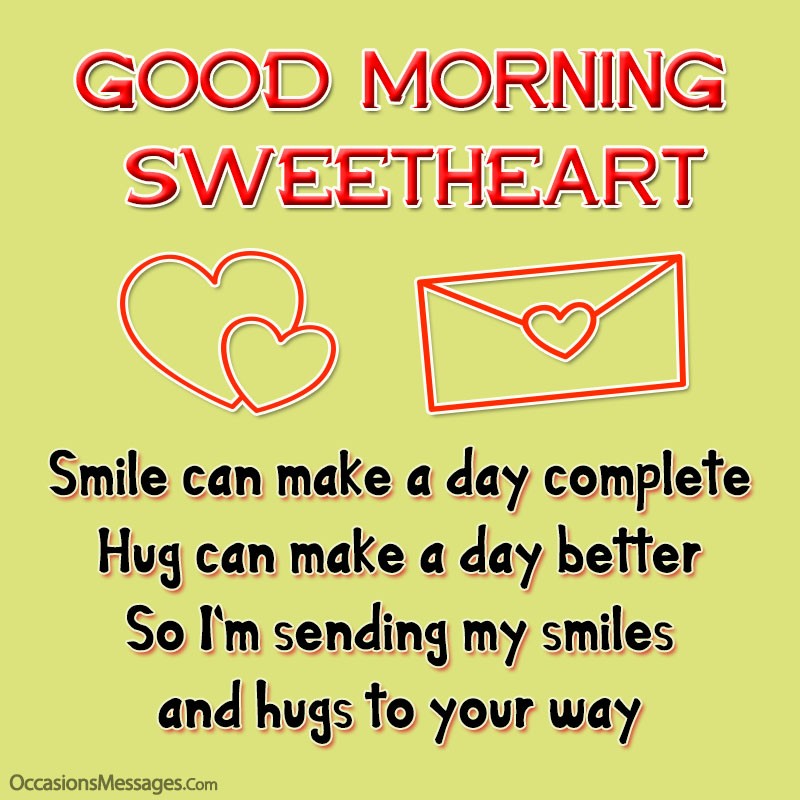 You've always had a way of making me smile even without trying, and that is why I have a huge crush on you. Good morning my man.
Good morning, I have always been attracted to you and I can't hide it any longer.
I hope your morning is as happy as you make me each time I see you, have a wonderful day dear boy crush, may everything be just right for you.
You May Want to See: These 35+ Good Morning Messages for Boyfriend
Romantic Good Morning Messages for Crush
Here are the best romantic good morning wishes and messages for your (male / female ) crush. For more ideas, 40 sweet good morning love messages.
I am thankful that I get to see another day with you in it dear crush, wishing you a memorable and lovely morning. Have a nice day.
You will always be the one I will always admire, not only for the beauty that radiates outside but the one that won me over from within. Good morning my love.
If only I could measure how much you mean to me, even though I can't, I will show you how much in any way I can. Wishing you a wonderful and peaceful morning.
You are special to everyone who knows you, you are loved and appreciated and I just wanted to remind you this. Good morning!
Thoughts of you kept me awake through the night; I will stop at nothing to have you. You are all I want this morning and decades after.
May you always have the best of everything dear crush; you deserve the world and all the good that is in it. Good morning from a secret admirer.
I prayed to heavens this morning to make you mine, and I got a reply that I am one day closer to achieving my dream, you mean the world to me.
I woke up sad because you are not here with me; I want to wake up next to you every morning. Good morning my love.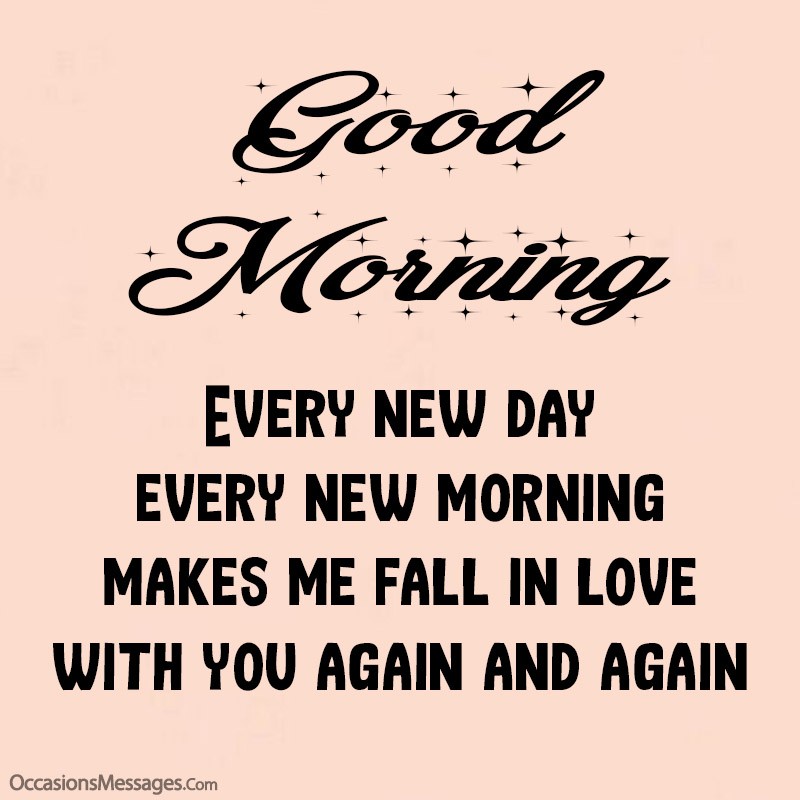 I dream of you every time I sleep alone; it would be sweet if we were a couple, hold each other every night, and wake up together; nevertheless, I hope your night was awesome.
Wake up to the beauty of the day, dear crush, and see that I am the one who will do anything for you. I want us to be together. Have a nice day.
Hugs and kisses to the one I love so much and my heart longs for; we can achieve a lot together, please consider my proposal this morning.
If only I could show you my world, then you'd understand how meaningless it is without you. Wishing you an unforgettable day, good morning.
Don't you ever look down on yourself because a lot of us look up to you for different things; I look up to you for a chance at love and I know we will work out eventually. Rise and shine.
I always have a lovely time whenever I am with you; I woke up wondering how beautiful it would be if I can spend my nights next to you. Did you wake up feeling the same way?
I hope you had enough rest sleeping beauty, because the day is young and there is a lot to achieve today, let us make that walk together.
I thought of you going to bed, and when I woke up this morning, I cannot seem to perform well without your thought in my head, baby, please be mine.
Last Updated on October 1, 2022
SHARE ON