Birthday Wishes for a Friend's Mother: This world wouldn't be as it is if it wasn't for moms. They are the bad cops and the good cops we need, they are the smile we want to constantly see, and they are everything anyone can hope for and more. Everyone can tell you amazing things about their moms, and I am sure your friend's mom means as much to them as your own mum means to you.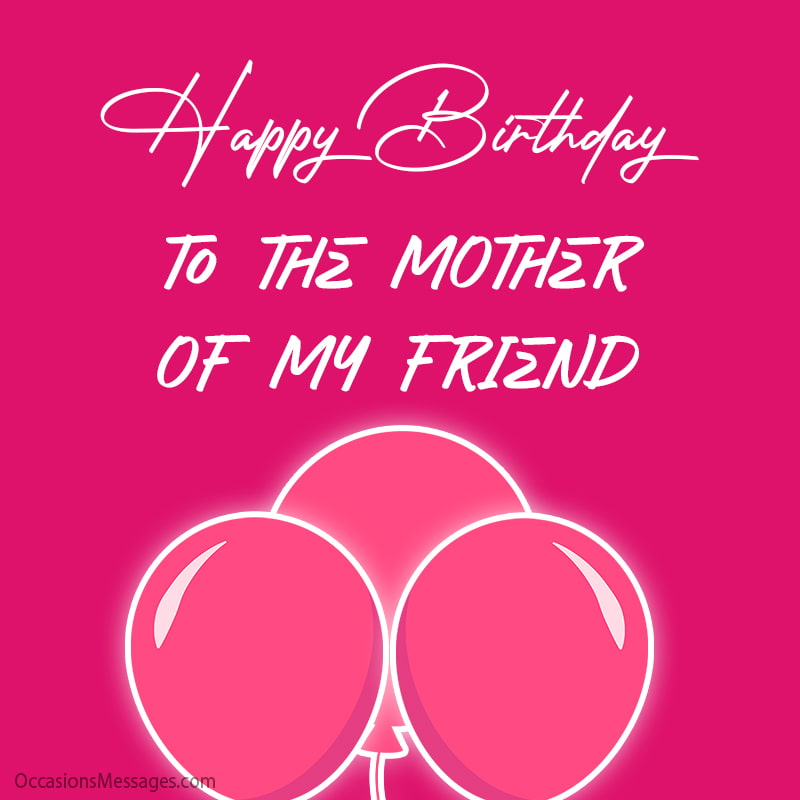 So what do you do to celebrate such an awesome woman on her birthday? Sending your friend's mom a birthday wish is an idea that will definitely put a smile on her face. Share one of the messages below to show every woman should be appreciated and loved.
Birthday Wishes for a Friend's Mother
Happy Birthday to the woman who's made us feel like family.
Cheers to the coolest friend's mom ever! May your birthday shine brighter than a galaxy of stars.
Thank you for being such an amazing and awesome mum my friend's mother. I hope this birthday will be more awesome than the last.
Happy Birthday to you. I celebrate your birth because you gave birth to a beautiful son and I will always like that about you.
Happy Birthday! You are an exemplary parent, and my great friend is very lucky to have a mother as wonderful as you.
You must be an excellent woman because a lion cannot birth a goat. Now I know where your son got his excellence from. Happy Birthday.
Happy Birthday to the sweetest second mom ever! Your warmth and love make our hearts glow.
Spend today doing what you like doing best because it is your birthday and you only get the opportunity to celebrate once a year.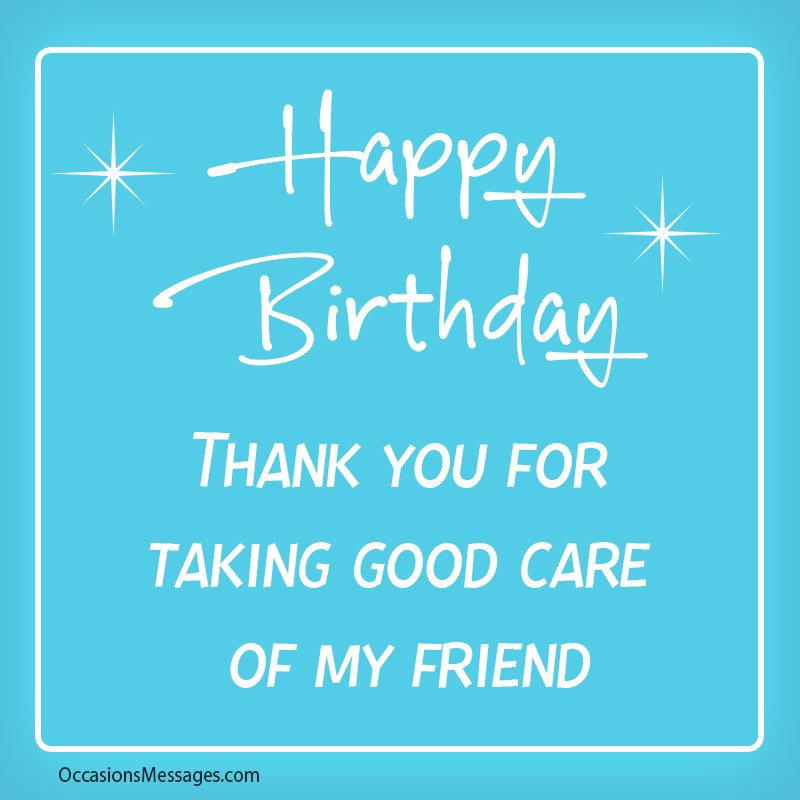 You are definitely one of the best mom's around friend's mom, and I couldn't let the day go by without wishing you a hearty and unforgettable birthday. Enjoy!
Happy Birthday friend's mom, thank you for giving me a sibling I can count on. May this day shower you with more than you can handle.
Have a nice day ma. Your child is my great friend and has an immensely stunning mother. I wish your birthday is spent with much joy and health. Congratulations!
Happy Birthday to a wonderful mom! Wishing a day filled with laughter, and all the love you deserve.
For you who is the mother of my great friend, I wish you a beautiful and remarkable birthday. Congratulations!
Today is celebrated not only as the birthday of my best friend's mother, but also of the person who is like a mother to me. Congrats!
I rejoice with the woman that carried my friend for Nine months. Have a beautiful day.
Thank you for taking good care of my friend, he always speaks of how good a mother that you are; may you live long to enjoy the fruit of your labor.
To the woman who's not only a friend's mom but a friend to us all, may your birthday be as amazing as you are!
You are as vital to me as your son, I'm friends with a fantastic person, and it would not have happened without you, You are worth celebrating.
You treat me like family and make comfortable whenever I am around you even though I am just your son's friend. Happy birthday to my second mother.
Happiness is what I feel towards you on your birthday; you represent an honorable and virtuous woman worth emulating. Best wishes to a the mother of my friend.
To the woman who's aging gracefully and spreading love abundantly. Happy Birthday! You're an inspiration."
It is finally here again, just as the last, I get an opportunity every year to commend you on your birthday for treating me as a son and not just your boy's playmate.
Enjoy your day and thank you for giving us a reason to celebrate. May everything good come your way.
All I can do is make a birthday wish while you blow out your candles, I hope you remain as happy as of now through your new age. You are a friend's mom indeed.
It's your special day friend's mom, enjoy this birthday with those you love and see yourself look younger than you already feel. Have an amazing day!
Read Also: Top 120+ Birthday Wishes for Mother
Birthday Wishes for The Mother of your Friend
You are an awesome mom and a beautiful woman friend's mom, may this birthday be one of the best you've ever had. Wishing you a wonderful day!
Happy Birthday! Wishing you a day as fabulous as your personality, as lovely as your smile, and as amazing as you are.
I can already see the smile on your face as you cut your birthday cake friend's mom. I hope this day will give a million presents and gifts to keep. Enjoy!
We have been blessed to witness another 365 days of your motherly love and care; my friend must be fortunate to have a woman like you as a mother.
Thank you for being a good influence on my friend, mothers of your type are rear. I pray to the heavens to grant you many more years of happiness and fulfillment.
Mothers of your type are of the old generation; they are selfless and will do anything to make their kids happy. My friend have a fantastic mother in you.
You are awesome friend's mom, I appreciate the homely feeling I get when I am around your house. Enjoy your birthday and may luck forever find you!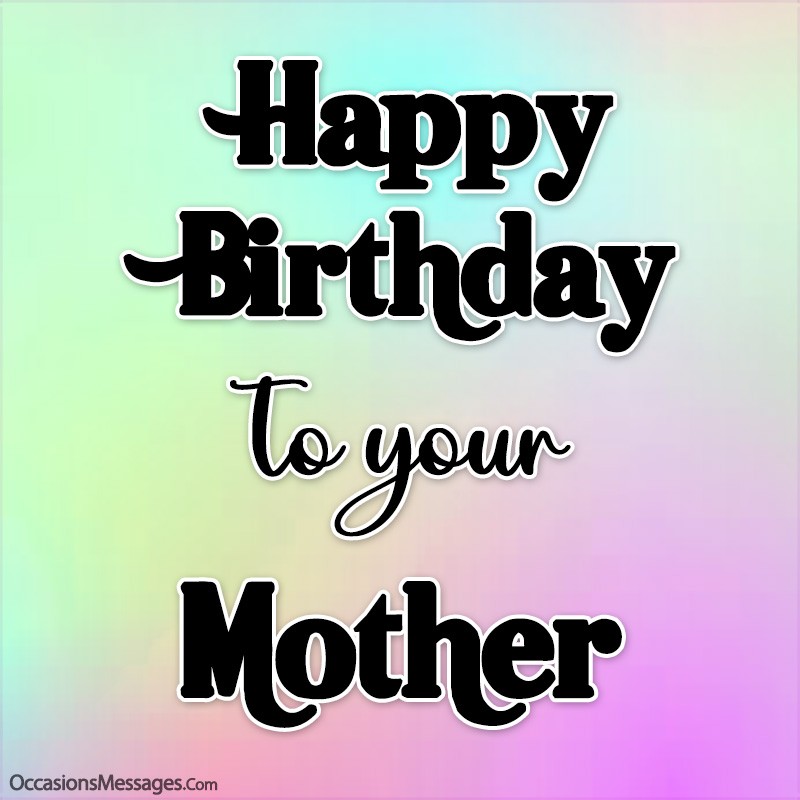 Thank you for being considerate, kind and loving friend's mom. I wish you a hearty birthday and may everything you've ever hoped for come your way. Enjoy!
Thank you for being such an amazing woman friend's mom, you deserve to be appreciated, celebrated and remembered on your birthday. Enjoy!
To a real mom, you have not only been an excellent mother to my friend but also filled my belly and pocket on countless occasions. I wish you the joy of motherhood.
I have friends with difficult mothers, but your ways are just so homely, anyone would be glad to have you around them, Happy Birthday to one of the best mothers I have ever met.
I am thankful that I know a woman as awesome and as amazing as you are, You are worth all the celebration, enjoy your special day!
You are an awesome mum, and I can tell because my friend speaks highly of you, enjoy your birthday and everything good that comes out of it. Have a great day mom!
I do not only eat your food, I also get the opportunity to learn a new thing whenever I'm with you. Now I understand my friend is damn smart. Happy Birthday to a mother figure.
No one's perfect, but it's worth commending when we find an individual who's consistent with what she does best, thank you for all the support you have shown me and your kid over the year.
Today is a fantastic day; I get to celebrate a tremendous woman and also get the opportunity to eat free cake. May your years be sweet as the icing on your cake. Regard to my friend.
Thank you for treating me like your own child friend's mom, you still remain to be the woman I respect and love like my own mother, enjoy your day!
It is a good day to celebrate a special someone, you are that special someone friend's mom, may this birthday give you all your heart's desires.
I never expected a friend mom to treat me like you do. I am as a son to you.
Intuition tells me that this will be your best years ever because over the year you have planted pleasant seeds around you. Today you are harvesting a grand birthday celebration and good things of life.
Read More: Sweet 70+ Happy Birthday Wishes for Woman
Birthday Messages to a Friend's Mother
You make me one of the happiest people in the world friend's mom, thank you for calling on me to share on your special day.
There is not a day that goes by that I don't pray for you friend's mom, I hope your birthday will be blessed with every good thing this earth can provide.
I don't think my friend could have had a better mom than you; your way too qualified to be my friend's mom alone because you have acted like a mom to all. We all celebrate you.
My respect for you is no different from the one I accord my mom because you have proven to be a right mother. Your son is glad to have you around.
I am incredibly grateful for the gift of a friend with an outstanding mother, your teachings stuck with him, and you are the reason why I can boast of a good friend.
Have an unforgettable time as you celebrate your birthday friend's mom, you are loved, appreciated and celebrated today and every coming day of your life.
May everything turn out as you'd planned friend's mom, enjoy your birthday and all the special things it has for you.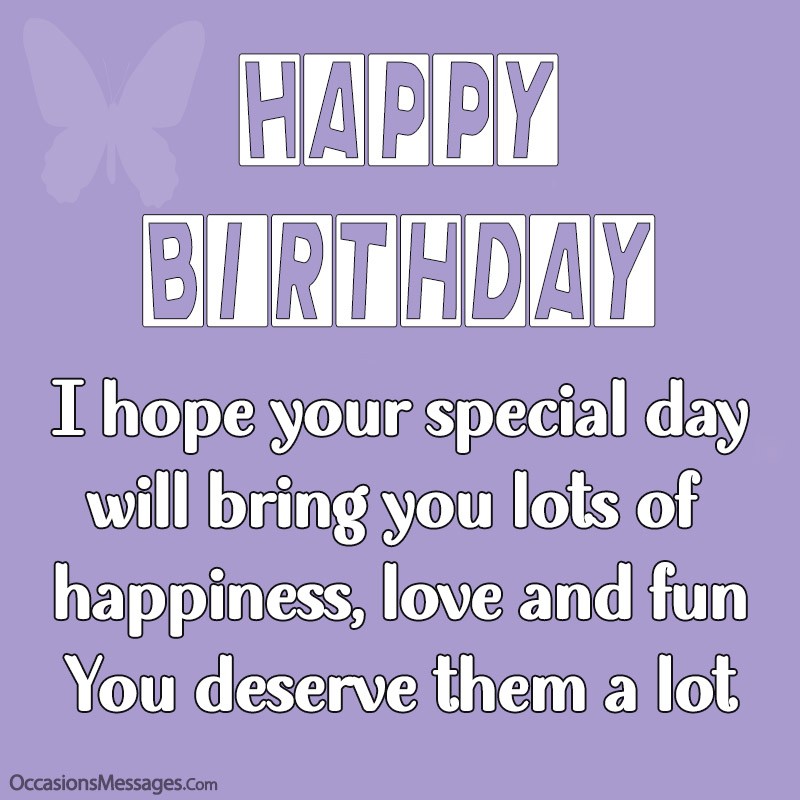 A mother plays an integral role in any child's life, thank you for birthday and raising my friend so well. I join him today in celebration of your birth.
I have been trying to join the right words together a bit to no avail because my friend has one of the best mothers around.
Your birthday is essential but happiness that lasts for a lifetime is more important, this I wish on you for being an excellent mother to my friend.
Congratulations ma on your birthday, your costiveness reflects in your son's daily life, and I thank you for making my friend a better person.
Happy Birthday to a hero, only a superwoman can do what you have done, I am delighted that moms of your type still exist and I have you as a friend's mom.
Today should not be another random day for you; it is your birthday so ensure to celebrate yourself in a befitting way even if no one chooses to be happy for you.
Happy Birthday, ma, I hope you spend many more years alive because you always treat me as your child, thanks for all the free food and cash.
You are the best friend's mom that I know so I am fully committed to making your birthday special. I am entirely at your disposal.
Accept my birthday wishes packaged with gratitude for a job well done, if it were not for you, I would not have had a friend as sweet and dear as your son.
I congratulate you on your latest landmark, may you spend many more years in good health and prosperity. Look forward to a beautiful and glorious year.
Congratulations for witnessing another birthday on the land of the living, you are a guardian angel in the flesh of a friend's mother.
I always wondered where my friend got her outstanding features, the first day I met you all my questions had answers. I wish you a happy birthday for being a great mother.
My friend is a copy of you his mother; it is not surprising that he is brilliant and upright. We pray that God preserved you for a very long time.
Related: Best Happy Birthday Auntie Wishes
SHARE ON