Birthday Wishes for a Woman: Women are one of the most important creatures in the whole universe; they produce life, take care of it and make it gentle and sweet. Women make men tame, they calm wild waters and also make love felt throughout. A woman is a special being and as such should be appreciated every time one gets the chance. Birthday messages to a woman should not be too complex; they can be short, sweet and most importantly heartfelt.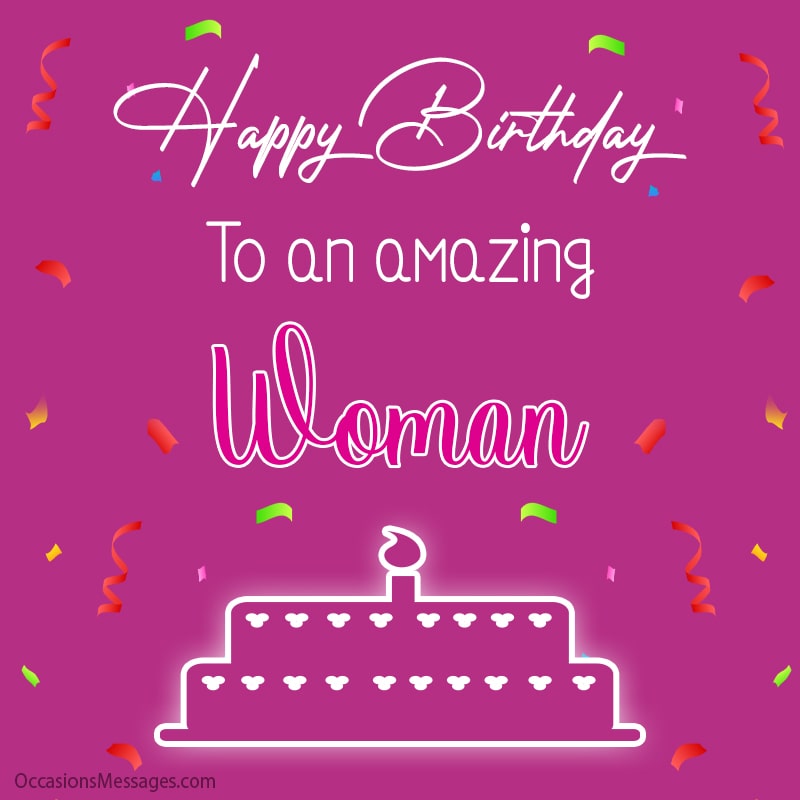 Send that special woman a special message and see her smile last the whole day. Try one of these messages today and see a wonderful woman have a wonderful time as they celebrate a new and wonderful age.
Birthday Wishes for a Woman
Here are some ways to wish a Happy Birthday to any woman in your life. let her know she's the best.
Happy Birthday, my queen. You are always on my mind and forever in my heart.
Happy Birthday to an amazing, loving and wonderful woman. Your kind heart knows how to care for people. May God bless your new age.
Happy Birthday to the most beautiful flower in the world. You always keep looking young and beautiful.
Just look how pretty you are in that smile. Blessings and all your heart desires will be yours forever. Have a very Happy Birthday.
Happy Birthday, my gorgeous woman. May you always stay blessed and in good health, and may God grant all your heart's desires.
Happy Birthday to the most precious woman in my life. May your life be full of happiness and endless love.
Amazing smile, strong character, a loving, respectful, and understanding woman. Happy Birthday. I celebrate you today for your greatness.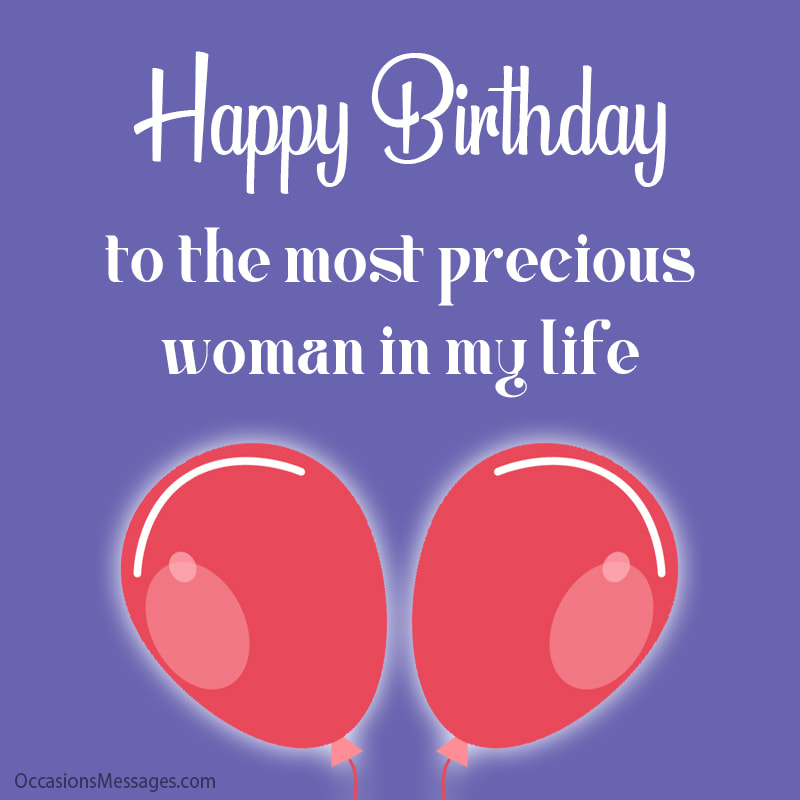 Happy Birthday to you my humble woman. I am very happy to celebrate this special day with you. Enjoy this day with all the sweetness of life.
Happy Birthday superwoman. May everything you wish for today come to pass. May you live longer than all the hills.
Give me your hand and I will never let go. Happy Birthday, my love. Come, come and enjoy this wonderful moment with your cake and balloons.
No woman means more to me than you, you are special and I love you very much. Enjoy your day sweetheart!
A wonderful smile to start your day with is the best medication for life. A beautiful woman like you always knows how to put that smile on our faces. Happy Birthday, Madam enjoy your day.
I'm intoxicated by your love and because you live, I'll keep living; you're my inspiration for life. Happy Birthday my love.
Wishing a Happy Birthday to my beautiful, charming and loving woman. She makes all my dreams come true. I just want you to know you are always appreciated. Enjoy your day.
On this special day as you start a new life. Wishing you a Happy Birthday my best friend. May you enjoy every moment with lots of love and laughter.
You are a wonderful addition to this world and I am glad I had the chance to meet a woman as special as you. Have a hearty birthday my dear, you are a jewel.
My little princess is growing up so fast; I hope I never miss a moment of your beauty, joy and love. I love you to the moon and back my dearest.
A woman of great intellect adds another feather to her hat today; I hope the joy of your special day stays with you until your next celebration.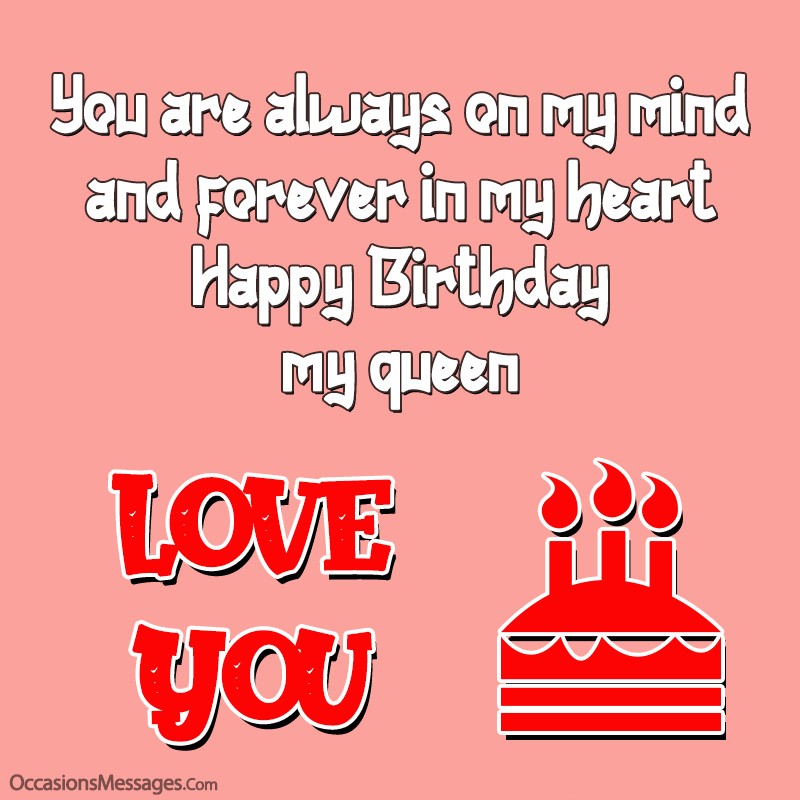 You are graceful, sweet, amazing and a woman I will forever look up to. Enjoy your birthday and may all your wishes come true.
You grow older, finer, more intelligent and a woman I would love to get to know more. Enjoy your birthday beautiful. It's your day!
Never be afraid to go after what you want, you deserve the best and only the best. Happy Birthday beautiful, you are loved!
Have a very Happy Birthday my dear, you are a woman worth more than you think. I hope everything works out for you today and always.
Have a glorious birthday beautiful, you make me so happy and I hope you grow old enough to see your grandkids.
You may also want to check: The Best Birthday Wishes for Daughter
Birthday Wishes for a Lady
You are an amazing lady and I am happy to see you turn another year older. Enjoy your birthday beautiful!
Being a woman is easy, being a strong woman is admirable but being a leader as a woman is something I definitely look up to. Hearty birthday boss lady, you're amazing!
Your spirit shall be enlightened with love. Welcome to a new phase in your life. Happy Birthday dear friend. You are loved to the moon and back repeatedly.
Happy Birthday to my one and only cutie, who would I belong to other than you. Living with your promises delights my heart so much. I cherish you so much.
I am blessed to know a lady as sophisticated and as steady as you. Enjoy your birthday madam; you deserve the finest things in life!
Happy Birthday to you amazing lady, you are a precious jewel.
May this birthday give you joy, peace, more love and lots of presents my fair lady. You are special to me and I am glad to be growing old with you!
As you add a candle to your celebration each year, so shall your blessings soar to higher grace. Amen. Happy Birthday.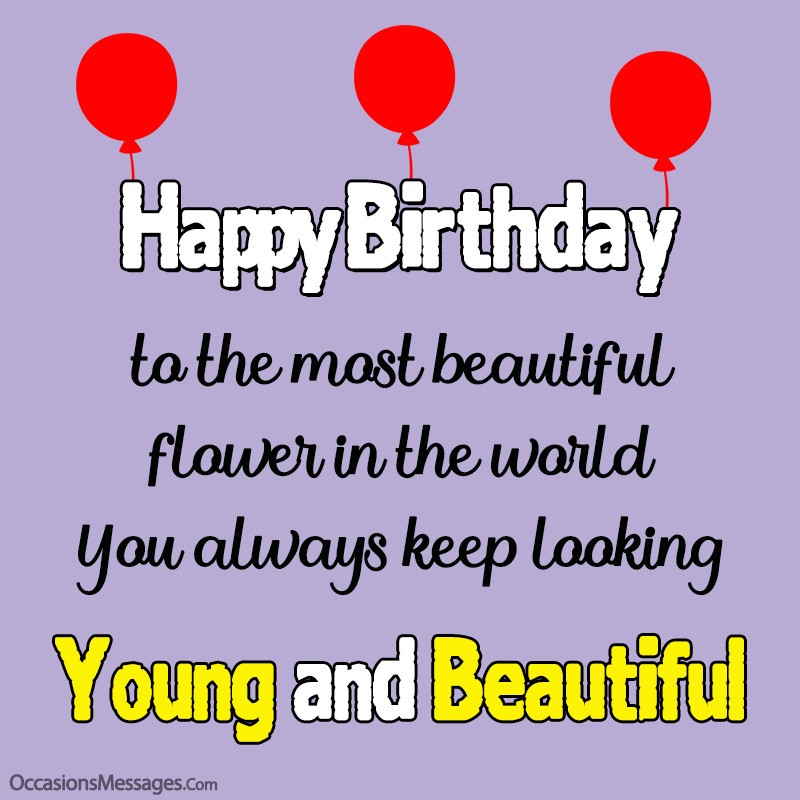 To have someone strong as you, spirited, lovely and cheerful is a blessing. You have been a blessing to me. Happy Birthday.
Nothing compares to the love of a woman, I'm glad to be the love of your life. Happy Birthday to my cute lady. Stay blessed.
Each birthday I get to celebrate you is a blessing. Enjoy each day that comes and may each birthday give you more reasons to live.
You have been a great friend, as you celebrate this day of greatness, my heart rejoices with you and wish you the best that life has to offer.
May this birthday shower you with love, joy, and peace that surpass any other. Enjoy your birthday and all the good it will bring dear. You deserve the best!
Your beauty transcends your appearance. I love your spirit, character, and attitude. You shall continue to soar in all of life's goal. Happy Birthday.
Wishing you a Happy Birthday, all your dreams will come to pass as you move along in life. Grand visions await you as you achieve more milestones in life.
Birthdays are days of joy and celebration. For you, this celebration will never end. It will flow continuously until the end of time.
Read Also: The Best Birthday Messages for Aunt
Birthday Wishes for a Strong Woman
You are a wonderful mother, a great wife and an amazing friend, you make me feel better every time and I don't know what to do without you. Happy Birthday.
I hope you make great birthday memories. You deserve the best on this special day. I want to wish you a Happy Birthday. Just be yourself and send all the gifts to me.
My warmest heart wishes and respect goes to you. For all the sacrifices you've made for your family. May God gift you with long life and good health.
You're a woman of destiny and our paths didn't just cross by mistake, it is already designed long ago, I hope you'll be my destiny partner for life. Have a nice day girlfriend.
Even super humans take time to fly from one place to another, but mothers are everywhere at a time. Hehehehe. Wonderful! Happy Birthday to my wife and the super mother of my kids.
You are the strongest woman alive. I have seen you fall many times and I saw you raise a thousand more. What a courageous heart you have. Hope you have many more.
Some time ago, my life was darkened without a friend, but much light was all over me the moment we became best of friends. I will forever cherish you. Happy Birthday young woman.
No one wouldn't want to associate with a mother who gives so much and inspires a lot like you, may your days be filled with joy. Happy Birthday special mom. Remain blessed.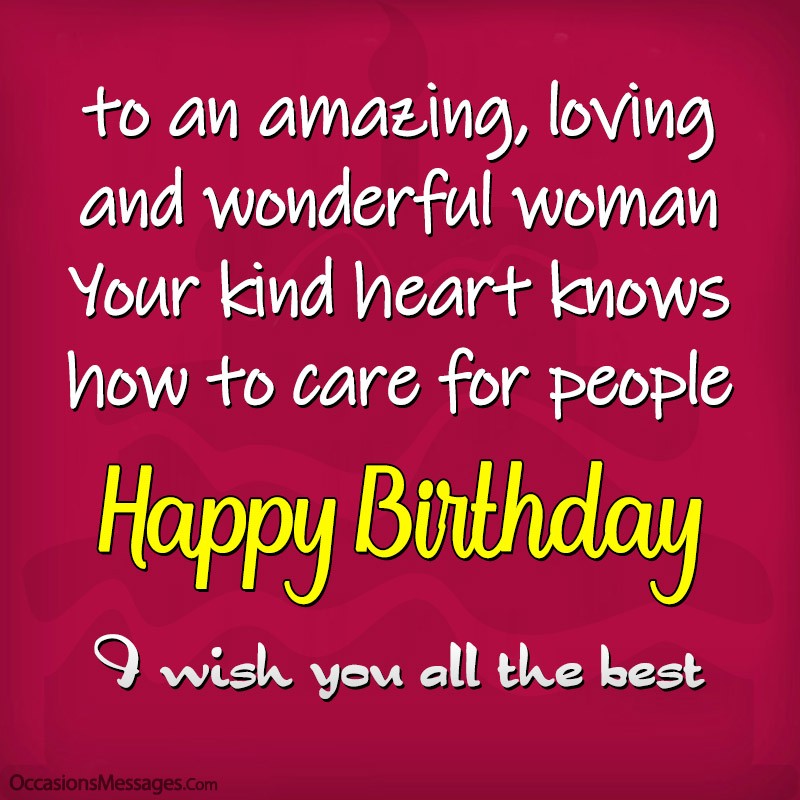 You are one of the greatest women alive and I am glad I get to share your birthday with you. Have a hearty day beautiful, I respect you more than you can imagine.
Life is interesting and awesome to imagine, strangers can turn into friend and friend into stranger. Thanks for never leaving and for being my forever friend. Happy Birthday. I love you a lot.
Happy Birthday to a grand mom, who never stops making us laugh so hard. Thanks for filling us with so much of joy. We love you.
May everything you put your heart and mind to come to pass, may it make you proud and may everything you desire come to you. Hearty day my beautiful woman!
Your smile lights up everything dull in a room. In my eyes, you are a queen who deserves everything good. Hearty birthday, you are my greatest treasure.
Ever since you were a small child I saw a lot of things in you. You are a beautiful woman and I hope you enjoy each and every single birthday that comes your way.
May you always be the strong, beautiful and poised woman we all know and love. Happy Birthday my beauty, you mean the world to me.
Friends and family are the most important in life, and a girlfriend that can do anything for you is worth making a wife. Happy Birthday girlfriend and wife to be.
For More Ideas See: Our Beautiful Birthday Wishes for Mother
Best Birthday Wishes for Her
The signal of love is always on your face even if you appear to be angry and not pleased. Happy Birthday, may your days be fruitful.
It's your birthday my little girl, you have so much coming your way, I hope you grow happier, wiser, heartier and more amazing each year.
The little you give to us is more than enough grandma; it just shows how kind you really are from within your spirit. We want to have you here for many more years.
I tried to imagine having another kind of wife, but it was hard to imagine because no other woman could cope with my mess. Hehehe. You're the woman after my heart. Happy Birthday Love.
You gave me life dear mom, you made me who I am physically, mentally and emotionally and even through it all, I would choose you over them. Happy Birthday, mama.
You are a blessing and I can never imagine my life without you, have a hearty birthday, I love you so much my dearest sister.
Words alone cannot describe the depth of my gratitude towards you; you have been everything I need, from a friend to someone who just listens.
Words cannot express the joy I have as you add another year to your age. Favor and good tidings shall follow you from now on. Happy Birthday to my woman friend.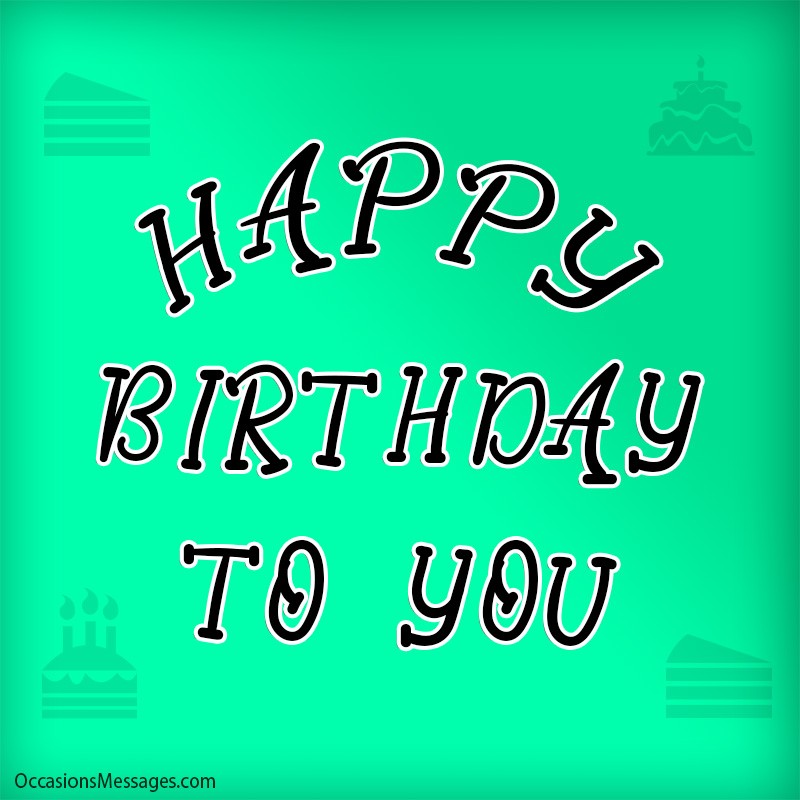 I look forward to celebrating your birthday with you; women of substance are rear, so I choose to appreciate you for your qualities and dedication.
Just the thought of your birthday left a visible grin on my face; you are a woman who can compete with men in all aspects, I am glad to be your friend.
I love seeing you smile, I like it when you are happy, and above all, I am glad that your birthday trills you. Enjoy your celebration in women way.
May you grow to be a fantastic grandma, an awesome mom and the woman who'll run the world someday, enjoy your birthday beautiful?
You have been life support for me so shall you find people who will hold you in time when you need them. I wish you a very Happy Birthday.
Happy Birthday to my female friend who is good at everything she does. I still wonder how you manage to surpass everyone's expectations every time.
I hope today adds bright colors to your life and makes you a happier woman. May all your dreams come right no matter how unachievable it may seem.
Related: Happy Birthday Wishes for your Grandmother
SHARE ON