Happy Birthday Wishes for Friend's Daughter: Birthdays are one of the most special events one has in their lifetime; it is a never ending celebration where one gets a day to acknowledge growing older and hopefully wiser, and also receive presents and messages from those who care and appreciate you. When your friend's daughter's birthday comes around, it is polite to send them a birthday wish appreciating them and showing them that they are special in your lives too. Don't be shy to write down a special message just for them or just choose from one of these messages below and see a smile form on their lovely face. Here they are.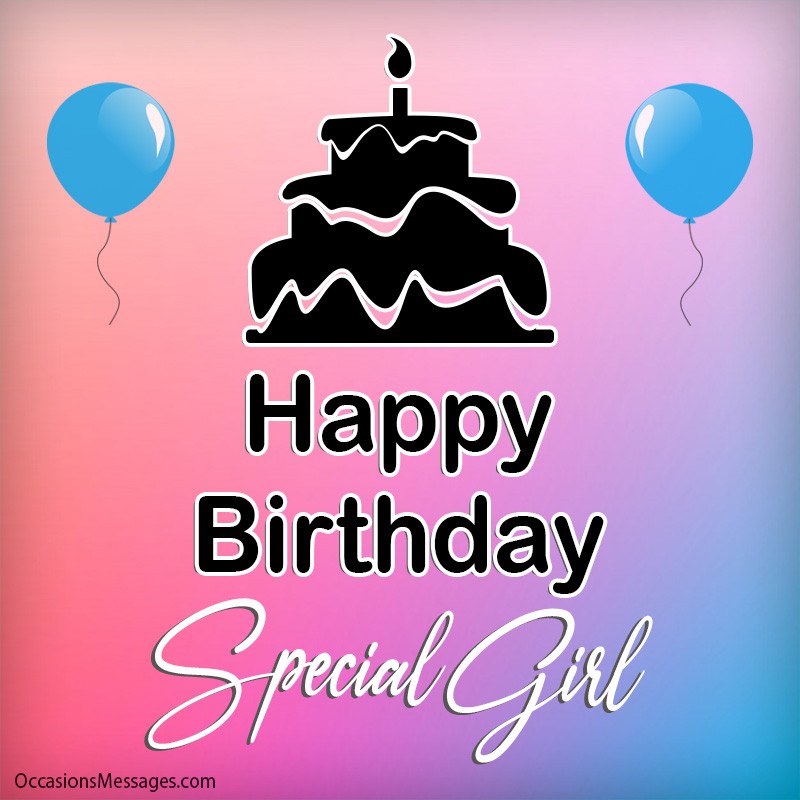 Birthday Wishes for Friend's Daughter
Happy Birthday to you friend's daughter. I hope you will enjoy this day with your dad.
Happy Birthday to the sweetest flower in the garden of life!
Wishing the world's best friend's daughter a year of adventures and endless happiness!
A little bird told me it's your birthday princess, wishing you loads of unforgettable memories and special presents. Happy Birthday!
Happy Birthday. Wishing the sweetest girl in town a year filled with laughter and love.
Remember, whenever you need me, I am here for you always. Love you and hope you make a wish that will definitely come true.
As you blow out your candles dear friend's daughter, may all your dreams come true.
You came into the world as a gift of happiness for my friend. Continue to grow in wisdom and love dear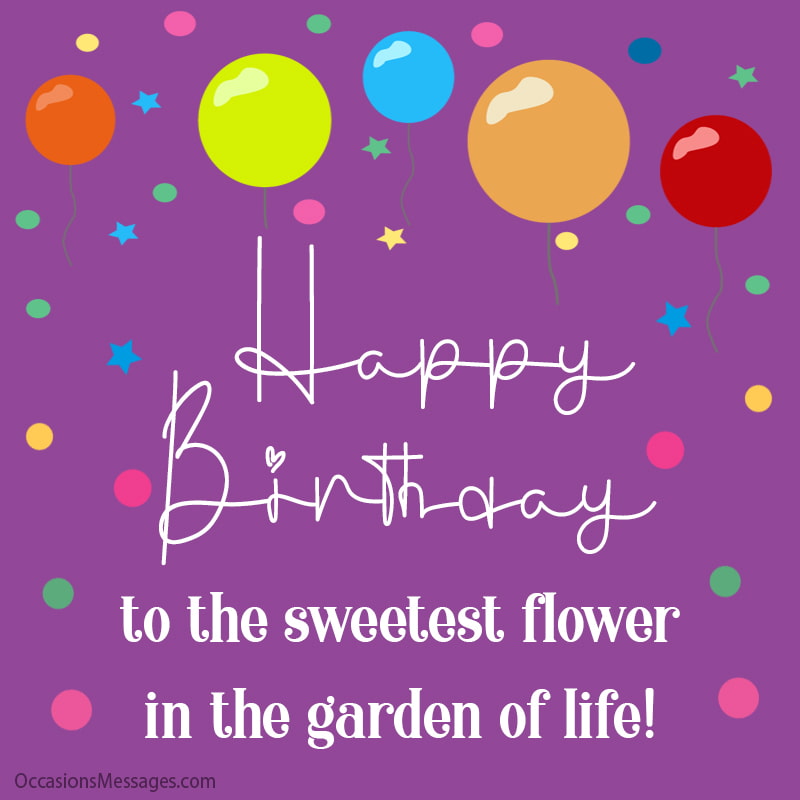 Happy Birthday to a remarkable young lady! May you continue to amaze us with your intelligence and kindness.
I love you and there is nothing you'll ever do that will change that, wishing you one of the best birthdays yet friend's daughter.
No matter the distance, space or age between us, you will always be a child I admire and love dearly. Have a hearty day.
To the birthday girl who fills our hearts with sunshine, may your day be as radiant as your smile!
Congratulations to this young energetic pretty woman, who happen to be the daughter of my friend, may your days be very long and healthy.
Happy Birthday to your daughter. The only thing I can see in front of this charming damsel is a dazzling bright future.
Since the moment I laid my eyes on you I knew you were made of greatness. I am happy to be here on your birthday, wishing you a lovely evening.
To the coolest kid around, may your birthday party be as epic as your imagination!
You are a golden girl, a real pride for my friend and you deserve all the good that this life can offer.
If all the hugs can make you feel loved today and never get lonely for the rest of your life, then we will give it all to you. Happy Birthday friend's daughter. You are cherished.
Happy Birthday. Wishing you a day as beautiful as your heart, dear friend's daughter.
I wish your birthday will make your family flourish in love and in God's goodness. Enjoy your special day and the great year ahead.
A friend in need is a friend indeed; you have taken the place of your mom to become your father's best friend. Congratulations on your special day friend's daughter. May you be blessed.
Words are not enough to describe how precious you are to me, I wish you all the joy and happiness in the world. Enjoy your born day.
Read More: Happy Birthday, Princess! Wishes for Daughter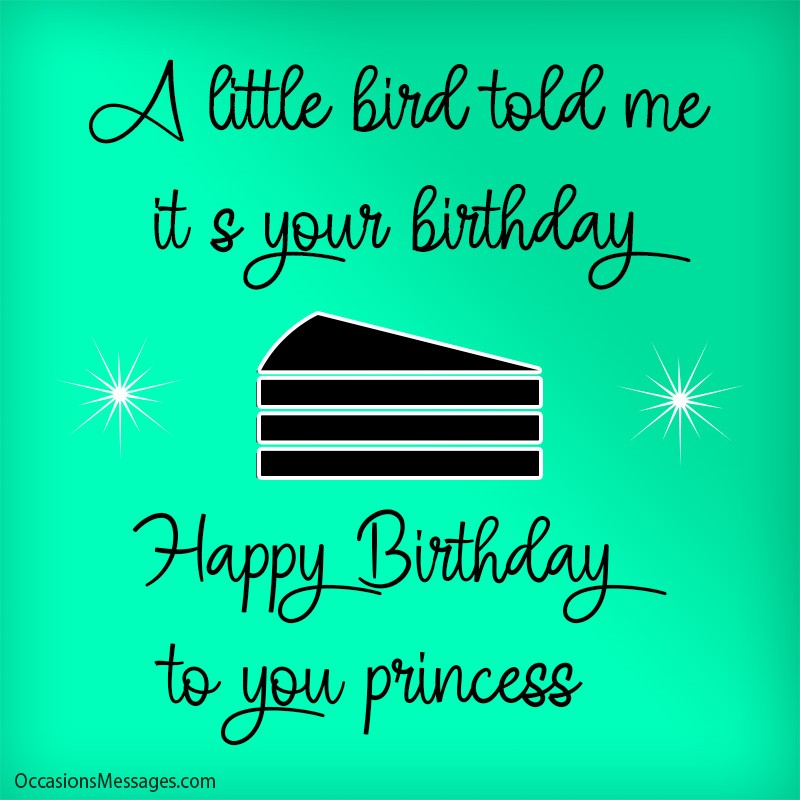 My little princess is growing to be a fine young woman, I am happy I won't miss a moment of it, have a beautiful day.
You represent the living treasure that we remember every year on your birthday. Congratulations!
May the stars shine extra bright especially for you and may they form promises and open doors as you turn a new age today.
Hearty birthday princess, eat lots of cake and have lots of fun, it's your day and I hope you'll make the most out of it.
I hope you will enjoy the sweetness of this beautiful day of yours, but I want you to know that the day can't be as sweet as you are.
No one certainly knows how to care for people until they have their first child; you are your dad's favorite any day. I want to wish you a special celebration on this special day.
Your father said you are his joy and you delight his heart every time, but in truth, who wouldn't see you as their joy. You are so amazing. Keep enjoying yourself.
I hope to sing you a beautiful birthday song, one you will always remember and cherish, to many years and more.
You are my friend's daughter, who makes you valuable to me; I wish you double fold of good luck on your birthday and beyond.
I would love to see you always smile as you make my friend do. You are truly a daughter indeed. I choose your birthday to apprentice you for being a reliable girl.
If I could, you would have been my child and not just my friend's daughter. Nevertheless, I thank God that you still exist in our lives.
I would not have hoped for a different daughter for my friend; you process all the outstanding qualities of a good daughter.
Thinking about how far you have supported my friend brightens my face; everyone needs a daughter like you. Thanks for your loyalty and love.
My friend's daughter, I am so glad that you are growing up to be the wish of every mother like myself; I wish on you all the right things the heavens have to offer on your birthday.
Through you are a friend's daughter, you treat me like your parent, and it means a lot to me. I hope today's birthday be the best of all.
Congratulations to a friend's beautiful daughter, you always made us proud, so I implore you to keep it up, as you grow older by a year today.
I join my friend and well-wishers to celebrate an exceptional achiever of a daughter who has done it once again; we are delighted with your new age.
Your birthday is special to me because my friend always tells me how important you are to the family; you are God sent to your family.
I consider you as my daughter because we all love good people such as you in our lives, your birthday will once again make my friend the happiest parent today.
People Also Liked: Birthday Wishes for a Special Girl
SHARE ON