Happy birthday Friend's Daughter. Birthdays are one of the most special events one has in their lifetime; it is a never ending celebration where one gets a day to acknowledge growing older and hopefully wiser, and also receive presents and messages from those who care and appreciate you.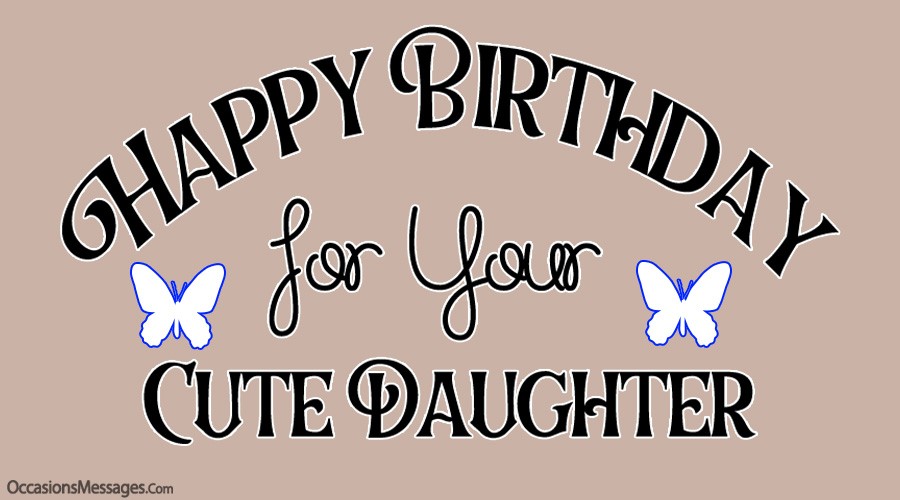 When your friend's daughter's birthday comes around, it is polite to send them a birthday wish appreciating them and showing them that they are special in your lives too. Don't be shy to write down a special message just for them or just choose from one of these messages below and see a smile form on their lovely face. Here they are.
Birthday Wishes for the Daughter of My Friend
A little bird told me it's your birthday princess, wishing you loads of unforgettable memories and special presents. Happy birthday friend's daughter!
There's nowhere else and rather be and there's no one else I'd rather celebrate today. Happy birthday friend's daughter you are a gem.
Remember, whenever you need me, I am here for you always friend's daughter. Love you and hope you make a wish that will definitely come true.
It's a new day, your life is going fine and you're renewed by the privilege given to witness another year. God will bless your new age.
You came into the world as a gift of happiness for my friend. Continue to grow in wisdom and love dear
If all the hugs can make you feel loved today and never get lonely for the rest of your life, then we will give it all to you. Happy Birthday friend's daughter. You are cherished.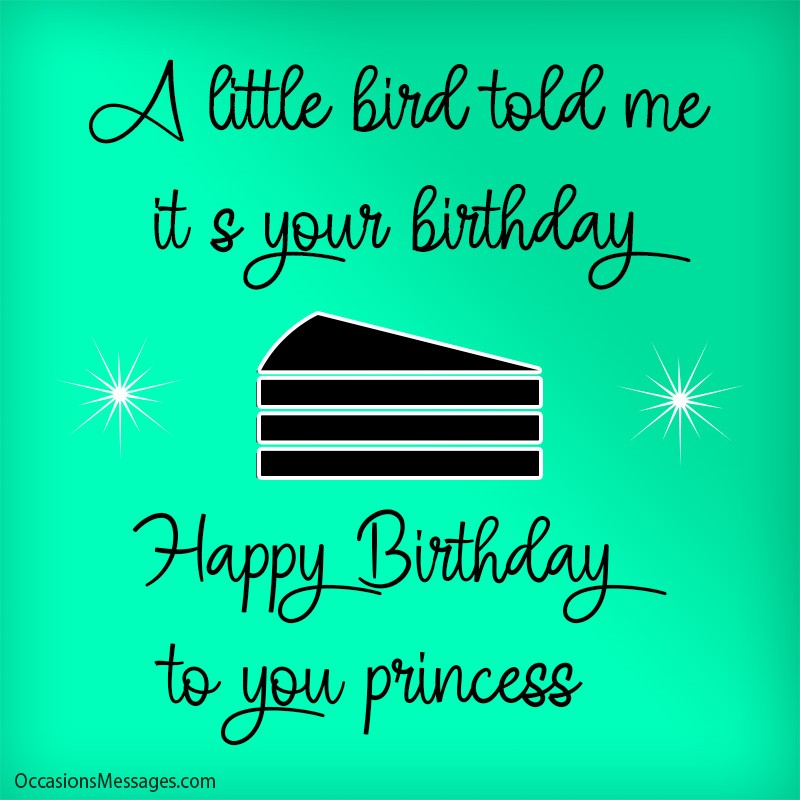 I not only celebrate you today, but every day you walk on this earth friend's daughter, you are truly a blessed child. Enjoy your day.
I love you and there is nothing you'll ever do that will change that, wishing you one of the best birthdays yet friend's daughter.
Since the moment I laid my eyes on you I knew you were made of greatness. I am happy to be here on your birthday friend's daughter, wishing you a lovely evening.
I wish your birthday will make your family flourish in love and in God's goodness. Enjoy your special day and the great year ahead.
When I hugged you for the first time, I could understand the love that my friend felt when having you as a daughter.
Congratulations to this young energetic pretty woman, who happen to be the daughter of my friend, may your days be very long and healthy daughter. Enjoy the special day.
A friend in need is a friend indeed; you have taken the place of your mom to become your father's best friend. Congratulations on your special day friend's daughter. May you be blessed.
No matter the distance, space or age between us, you will always be a child I admire and love dearly. Have a hearty day.
Words are not enough to describe how precious you are to me, I wish you all the joy and happiness in the world friend's daughter, enjoy your born day.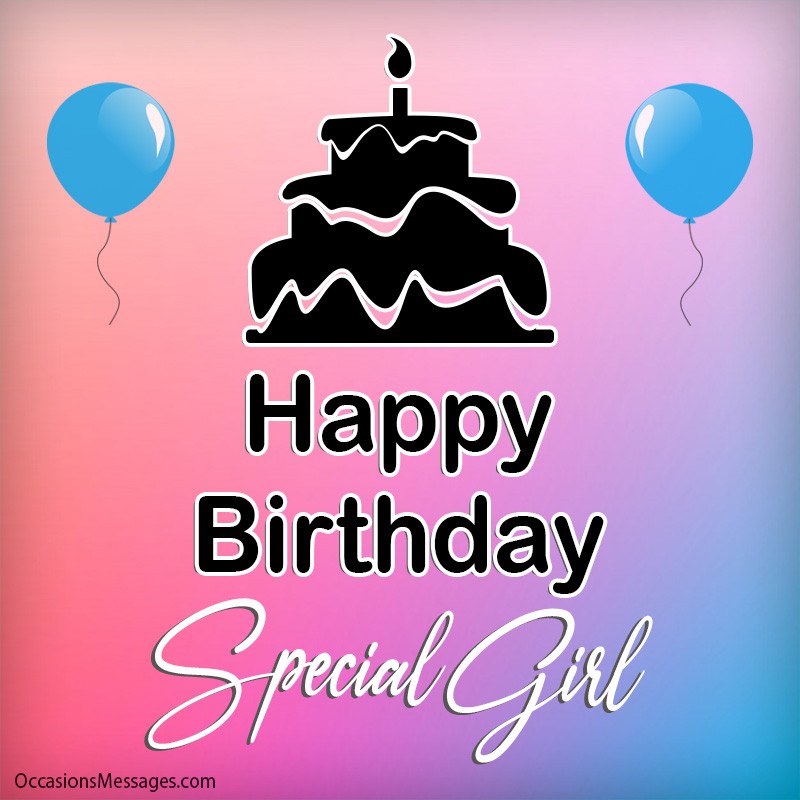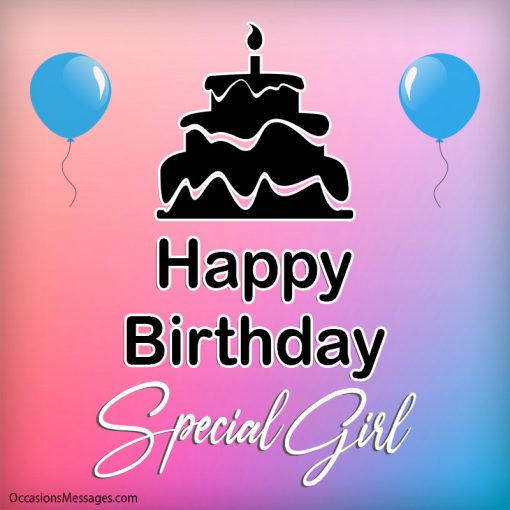 My little princess is growing to be a fine young woman, I am happy I won't miss a moment of it, have a beautiful day.
You represent the living treasure that we remember every year on your birthday. Congratulations!
Every of your father's antics were only meant to protect you. He loves you so much. Happy Birthday to you precious daughter. May God keep you safe.
The good gift any man can hope to have is a loving daughter, but the best gift is in a loving daughter who has chosen to be the mother's best friend.
You are certainly a sparkling light in the world of your father, you are so dear to his heart and I tell you he can't do without you and the family.
I really can't wait to see you grow, if you have so much prospect even at this infant age, then you could be the best of the best. Happy Birthday friend's daughter. Enjoy the day.
May the stars shine extra bright especially for you and may they form promises and open doors as you turn a new age today friend's daughter.
You are a golden girl, a real pride for my friend and you deserve all the good that this life can offer.
Hearty birthday princess, eat lots of cake and have lots of fun, it's your day and I hope you'll make the most out of it. I love you friend's daughter.
May no one ever make you feel down, for your smile lights up every dark soul, always and forever in my heart, have an awesome day.
I hope you will enjoy the sweetness of this beautiful day of yours, but I want you to know that the day can't be as sweet as you are.
Happy Birthday to you friend's daughter, I hope you will enjoy this day with your dad in his non-verbal ways of expressing love. Hehehehehe. I celebrate your personality friend's daughter.
No one certainly knows how to care for people until they have their first child; you are your dad's favorite any day. I want to wish you a special celebration on this special day.
For you to know the level at which your father values you, I will go hunting with him to help him get your surprise birthday gift. Have lots of fun.
You are truly a child worth a thousand words, but for today, appreciate, happy birthday, May you outlive us all. We love you friend's daughter.
Every moment with you is a blessing and every moment away from you is a nightmare, you bring the happy in your birthday friend's daughter. I hope you enjoy it.
I will always protect you no matter the weather or circumstance; you are truly a child worth all the presents and candy in the world on your birthday today friend's little daughter.
I hope today will bring about a reconciliation between your mother and I. You're such a precious girl. Enjoy the special year.
Your ability to mix and fit into any kind of setting is intriguing and admirable, you are a daughter anyone would love to call daughter. Congratulation on your special day. God bless you a lot.
The only thing I can see in front of this charming damsel is a dazzling bright future. I hope and pray that nothing distractedly attractive will alternate the envisioned you. Happy Birthday friend's daughter.
Your father said you are his joy and you delight his heart every time, but in truth, who wouldn't see you as their joy. You are so amazing. Keep enjoying yourself.
Today is absolutely all about cake eating, but because of the person we are celebrating, the day is more than just cake. A wonderful fast-growing daughter of our friend! Congratulations on your day.
I hope to sing you a beautiful birthday song, one you will always remember and cherish, to many years and more.
I may not have much, but there is nothing I wouldn't give up for you today to see you have the perfect birthday, always on my mind friend's daughter.
The internet has confused me today, I've seen a lot of messages but I couldn't pick one because everyone looks like something I can send to you.
Have fun, act your age, you will get to the age we are at someday and I hope you won't regret the wasted years, always with love, hearty day.
Everyone barely have enough to give, but in your little you never stop giving, giving of love, material gifts and lots more. Your attitude should be celebrated.
I wish I have a daughter like you. Hehehehe. If I do, I would spoil you with every good thing of life, your character is always inviting. God bless you.
We hope you will keep setting the pace for the ones growing up behind you. May you be blessed a lot and beyond your years.
May all your dreams come true, the light of your life will increasingly glow to surprise your enemies and haters. Can I hear you say a very loud Amen.
While I was asleep, God asked me to assure you that his cover over you is inevitable and your birthday marks the inception of uncountable opportunities.
You are my friend's daughter, who makes you valuable to me; I wish you double fold of good luck on your birthday and beyond. Have a great day.
I would love to see you always smile as you make my friend do. You are truly a daughter indeed. I choose your birthday to apprentice you for being a reliable girl.
If I could, you would have been my child and not just my friend's daughter. Nevertheless, I thank God that you still exist in our lives.
Have a great time today, your birthday is an indication of an awaited flood of blessing, Keep prospering to your success level is at infinity.
I would not have hoped for a different daughter for my friend; you process all the outstanding qualities of a good daughter.
Thinking about how far you have supported my friend brightens my face; everyone needs a daughter like you. Thanks for your loyalty and love.
My friend's daughter, I am so glad that you are growing up to be the wish of every mother like myself; I wish on you all the right things the heavens have to offer on your birthday.
Through you are a friend's daughter, you treat me like your parent, and it means a lot to me. I hope today's birthday be the best of all.
Congratulations to a friend's beautiful daughter, you always made us proud, so I implore you to keep it up, as you grow older by a year today.
I join my friend and well-wishers to celebrate an exceptional achiever of a daughter who has done it once again; we are delighted with your new age.
Your birthday is special to me because my friend always tells me how important you are to the family; you are God sent to your family.
I consider you as my daughter because we all love good people such as you in our lives, your birthday will once again make my friend the happiest parent today.
---
You May Also Like:
Daughter's Birthday wishes – Happy Birthday, Princess!
The Best Happy 12th Birthday Wishes for 12-Year-Old
Birthday Wishes for a Special Girl | Happy Birthday for Her!
---