Motivational Good Morning Messages: I won't lie, I won't even try to, I am always motivated to go back to sleep in the morning, I don't know about most people but there is something about the forbidden hour that makes you lazy and tired for no apparent reason. Anyway, sending a motivational good morning message to your loved ones can make you more alert and can serve as a very good alarm to them, I am sure if I had a motivational message every morning I wouldn't feel the need to go back to sleep. Send one of the motivational messages here below and wake someone up the right way, no alarms needed.
Motivational Good Morning Messages
Good Morning. You are an awesome person and I hope you forever remain blessed. Have a lovely day.
As they always say, the earliest bird catches the worm, so wake up sleepy head, may today be a blessing to you. Have a fantastic day!
I hope you see the bright opportunity in each new day for it is especially for you to grab and make it the best. Wishing you a beautiful morning.
Many people wanted to see today, but some of them didn't, so be thankful for the morning instead of being grumpy. Have a fabulous morning!
You are not only a friend you are someone special and loved and I hope this morning shows you just how much. May your morning surprise you.
May today be the beginning of never ending joy, gratitude and unforgettable times. Have a beautiful morning full of favor and love!
Good morning to you my wonderful friend, I charge you to get up and take life on its head. Your greatness lies in movement not in a static position. Get up and be the best.
Read More: Top 100+ Good Morning Messages for Friends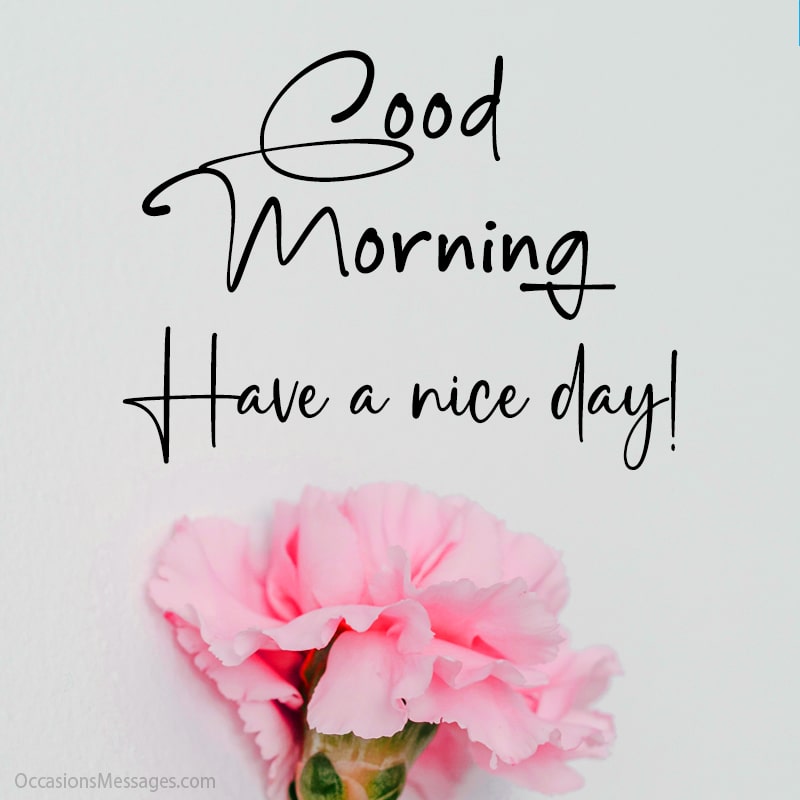 May this morning give you a million and one reasons to smile and be happy, you are an awesome person and I hope to see your smile today. Good morning!
Good morning, I know how much you hate mornings, but I am here to remind you to wake up, because no one can do it better than you. Great day ahead!
I look up to you, not because of what you do, but because of who you are and I am motivated to be just like you someday. So wake up and have a fantastic morning!
I am glad I have someone like you in my life, you are my motivation each morning and I hope I see you. Have a blissful morning!
Good morning. I want you to know that I won't accept anything from you other than the best, I know what you can do, then go out there and make it happen.
Good morning friend, I want you to know, no matter how hard it is and how impossible it may seem to be, you must make it. That's the voice that must be in your head.
Go into the future ahead of you, and know that you have greatness embedded in you, don't ever stop believing that and you'll keep moving forward. Good morning daughter.
The world would be somewhat boring if you weren't in it, I am glad I get to share this morning with you. Have an unforgettable day!
You make me the best version of myself and I feel incomplete without you, I hope this is enough to make you motived this morning. Good morning, love. Miss you!
Good morning son, I hope you'll turn the disappointment towards your dream to a motivation, your dream is achievable and you can be the best at it. Go for it son and be the best.
I wish more people were like you, you are definitely my favorite part of the day and I love and appreciate you. Have a peaceful morning!
Inspirational Good Morning Messages
Dream is the bedrock of every success and achievement in the world, if you don't dream it, it might not come. Don't stop thinking about your dream. Good morning and have a splendid day.
Good morning to you my love, the work might be hard right now. But I want you to know it's the price for a better time to come. Go and be happy even in difficulty.
Good morning! May the angels continue to look out for one of their own, you are a blessing to me and to everyone around and I hope that's enough to make you look forward to this day.
The best always have enormous challenge, the least always have the least of challenges. Now that you know this, decide where you want to be and prepare for war. Good morning and go make us proud.
Don't run from the storm of life, let it toss you, it may toss you towards the best thing that can ever happen to you. Come on get into the storm. Good morning and have a nice day.
When your effort is very low, then you won't get what you desire, if it takes you everything to put in the best of your efforts, then give it your everything. Good morning my friend.
It's not easy to be something aside from what you've been, but if you want to become what you long dream of, then the only choice is to get up and work. Good morning son.
Recommended: 200+ Beautiful Good Morning Messages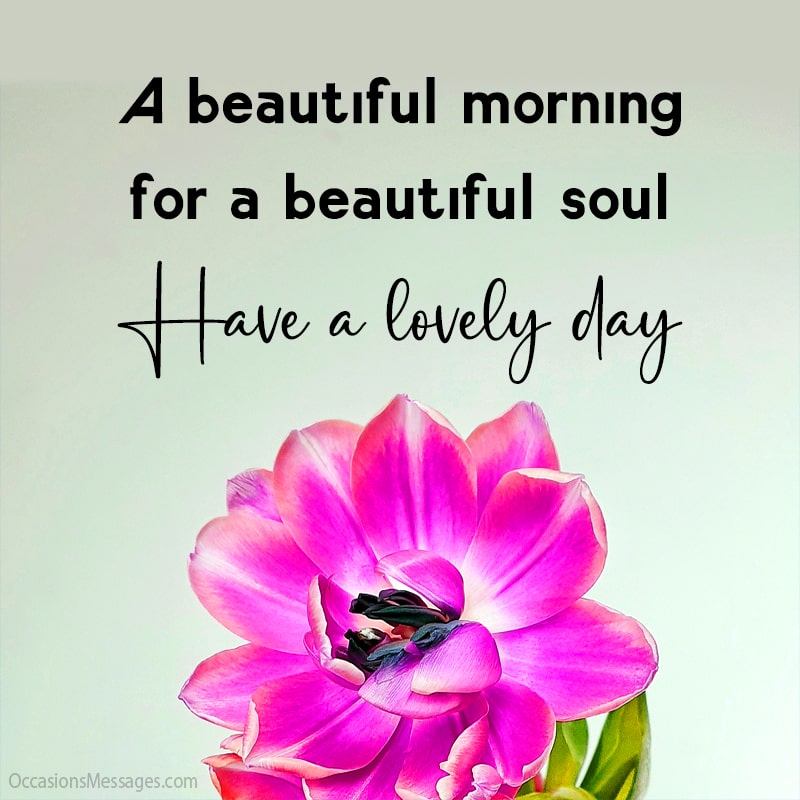 You have always been one to speak your mind, don't let last night blues change your morning mood. Have a fantastic morning, you are appreciated!
No one is actually destined for success until they take their opportunities, don't make the mistake of relenting. Let your goals keep you pressing. Good morning bro.
Each morning I look forward to working with you and learning something new, this motivates me each morning and I hope it will motivate you to get to work early.
Good Morning Dear. Your dream will never be an easy ride, but if it's worth it, then all of your strength and power must be put into it. Go out there and become successful.
Good morning daughter, I want you to know that whatever it is that comes to you, you can always make it. Don't expect that good things will come without your sweat. Be fruitful today.
Good morning! You are more than what I expected and that is a very good thing, thank you for always making each morning awesome.
Growing old doesn't guarantee success and being young shouldn't restrict you. As long as you know what you must do and how to do it. The sky it the limit. Good morning my child.
Whether the horse is standing or running, it has a constant identity, I want you to retain yours, whether you're making a progress now or not. Keep your identity intact. Good morning to you.
SHARE ON