Good Morning Messages for Friends: Each morning is a gift from above so we should appreciate it, bask in its morning rays and not be grumpy about it. Morning isn't a lot of people's greatest time of the day, Well, I bet if you received a little morning message everything would be a little better for you, why not send your friend a morning message to wake them up and energize them for the day ahead. We know most people don't really know what to say to their friends in the morning so we wrote here some beautiful messages you can send in the morning.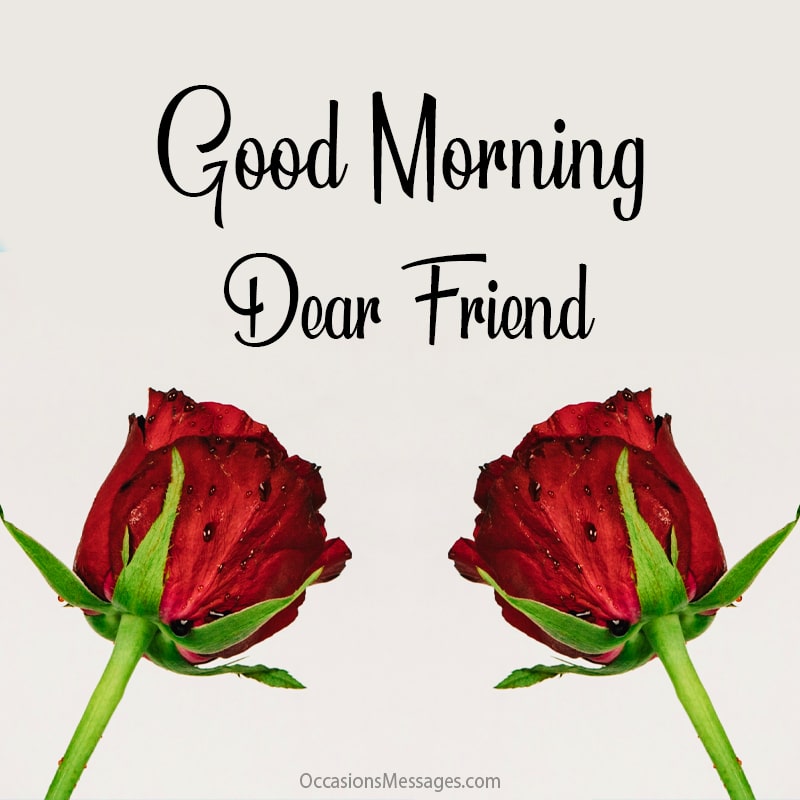 Here are some messages one can send in the morning to show you are glad for the day and that you hope your friend has an amazing day too. Choose one of these good morning messages and share with that friend just to put a smile on their face.
Good Morning Messages to a Friend
Good Morning, my friend. I hope your morning is as amazing as you dear.
Get up!! Today I decided to be your annoying alarm; I hope you slept well. Have a great day ahead.
Good morning dear friend, hope you had a wonderful night.
There is nothing I love more than seeing my friend's smile in the morning; I hope you had an awesome night. Have a lovely morning!
Good morning, bestie. I appreciate you and I hope you have a bright morning and a memorable day.
Get up lazy bones, I cannot guarantee a friend free day.
It's another day we've been given to sit, relax and enjoy everything it brings. Good morning friend!
I know I don't do this a lot, but I decided to wish you a happy morning full of interesting times. Good morning my friend.
Have a great and amazing morning my dear friend, I hope you enjoy each second of the day as it comes.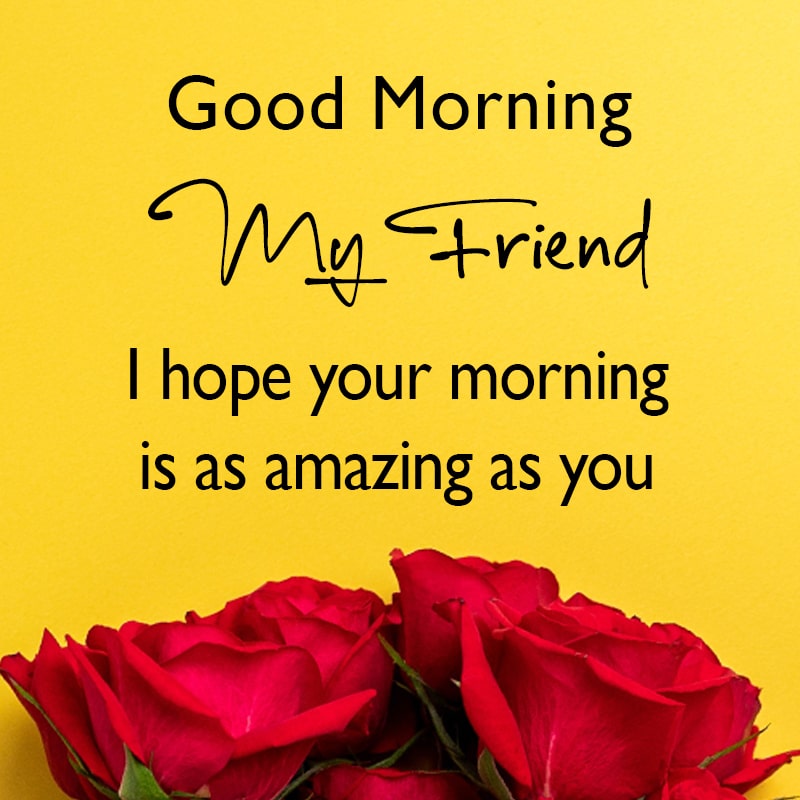 With friends like you, I have something to look forward to in the morning, wishing you a delightful and fun filled morning my friend, thinking of you.
Today is a new day, and I get to share it with a friend as true as you. I hope this day will be as unforgettable to you as it will be to me. Good and happy morning my friend!
You are so lucky I don't live with you, but so unlucky I leave near you, I am the one knocking at your door, get up!! Let's enjoy this morning.
With friends like you, who needs an enemy? You are my best and my worst friend and I love you to the moon and back. Have a great morning.
I bet this morning is better than the last, forget the past and let's move on to amazing and unforgettable times. Enjoy your day my dear friend.
May you be more blessed this morning dear friend, thank you for being the alarm clock I definitely hate but surely prefer. See you in a bit.