Mother's Day Messages from Daughter. Are you searching for an excellently written message to send to your mother on Mother's Day? If yes then you should discontinue the search because we have a truckload of beautiful words that best describes your mother and depicts your true feelings towards her.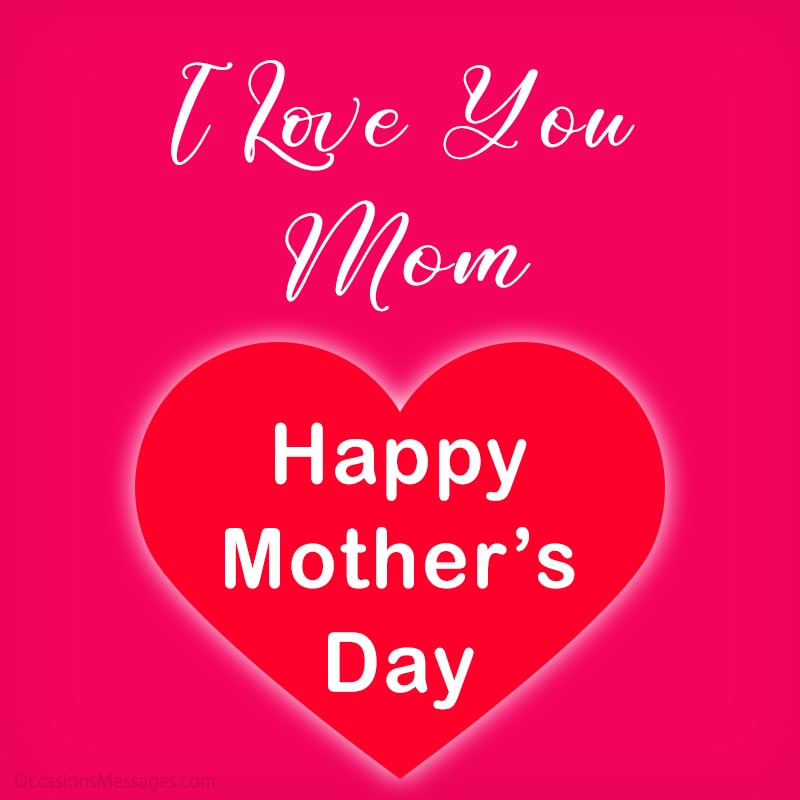 Therefore, as a daughter, it is necessary to do the needful, prove to her with a fantastic message from our heartfelt collection that you are grateful for all the unpayable debt that you owe her.
Mother's Day Wishes from Daughter
Happy Mother's Day, mom. I love you so much.
Happy Mother's Day, to the best mom in the world. I'm proud to be your daughter.
Happy Mother's Day to the most outstanding woman across the universe, I am so pleased to be your daughter and little bunny.
The best Mother's Day wishes to the best mother, who makes unimaginable sacrifices.
Today should be changed from Mother's Day to your name because you represent all the virtues that the day preaches, I know too much because I am your daughter.
Happy Mother's Day to the best woman on earth, luckily, she is my mother and I love her so much.
Sometimes I find it hard to believe why you are my mother. It is like winning the lottery every day of my life which makes me a very lucky girl.
Most Popular: Top 200 Happy Mother's Day Wishes
You are an elderly woman with a young girl's heart that is why I see you as my mom and a sister. I am lucky to have two in one package.
The sky is always blue so is your love, it is always available even when I don't deserve it. You are my wonderful mother, so I wish you the best. Happy Mother's Day.
It will be impossible for me to repay your benevolence on me. I am the luckiest daughter on the world. Happy Mother's Day.
Only an amazing mother like you can make huge sacrifices, for a daughter, so Mother's Day is payback time, but it is impossible to repay you.
You are surely a celestial being, sometimes I wonder if I am in the real world, so I pinch myself to be sure. Happy Mother's Day.
Happy Mother's Day. I wish we can live forever and remain daughter and mother forever.
I do not care about the opinion of others to pick you as the greatest Mother's Day hero of all time, you raised me well as a daughter, and you are always selfless.
I thank the government and the international community for recognizing Mother's Day. The day gives me a chance to thank my mom for having me as a daughter.
As your daughter, I always want you to smile always irrespective of whatever is bothering you. It is Mother's Day, so you should cool down and enjoy the day.
I don't have more than one mother, so it is paramount for me as a daughter to celebrate you even if today is not Mother's Day.
The debt of gratitude that I owe you cannot be repaid after 100 Mother's Day. If only other daughters have you as a mother, they will be so happy.
Read More: Funny Mother's Day Wishes and Messages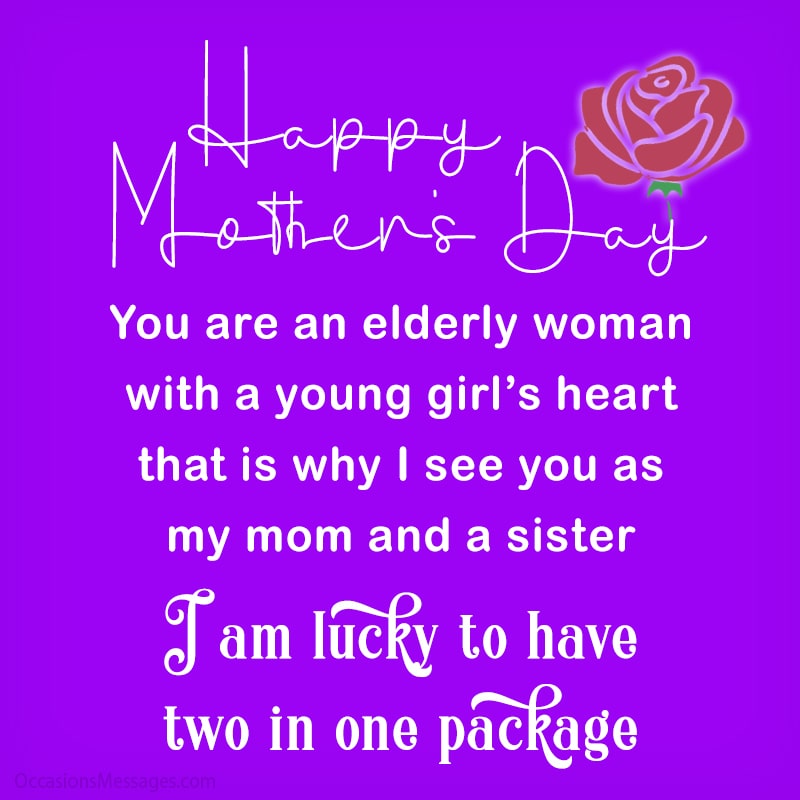 Happy Mother's Day. No other woman can be as devoted as my lovely mom who taught me almost everything I caught today as a woman.
May the love and happiness that you feel on Mother's Day never come to an end even when Mother's Day is far behind. I love you mom.
Nobody can try to convince me that their mother deserves the honor for the best mother, because as your daughter I know you are the foremost.
I appreciate all the battles that you fought to make me a happy daughter, so I do anything possible to make your Mother's Day celebration the best you had in years.
Your section in the association of world mothers is gold-plated because you are the best mother in all planet. We are the best mother and daughter.
Lovely people as my mummy deserve lovely commendation on Mother's Day, so I say a big thank you for your efforts on me, your troublesome little daughter.
My love for you doesn't diminish by the day, but it grows stronger by the second. If other daughters are like me, Mother's Day will be bigger than birthdays.
I love every moment I spend with you because you always teach me to be a better woman like you. With you, I am the happiest daughter.
Happy Mother's Day, you are the only woman I emulate without a fear or doubt because you are selfless and perfect to a fault.
My friends and I cannot wait to be mothers, the love and attention on Mother's Day is overwhelming but only true women as you deserves recognition.
This message is to a mother who did excellently well before the Mother's Day celebration, you have done well to others and myself. I love you mom.
For More Options: Heartfelt Thank You Messages for Mom
SHARE ON