Funny Mother's Day Messages. Let us observe the next Mother's Day celebration by being less rigid and more humorous. It is the perfect time to put aside our worries and focus on making the Mother's Day one of the best for them. Life is short; let's try to make it a happy one for our lovely mothers. Here are the best list of Funny and Hilarious Mother's Day wishes and messages that will make our mothers smile when they get them.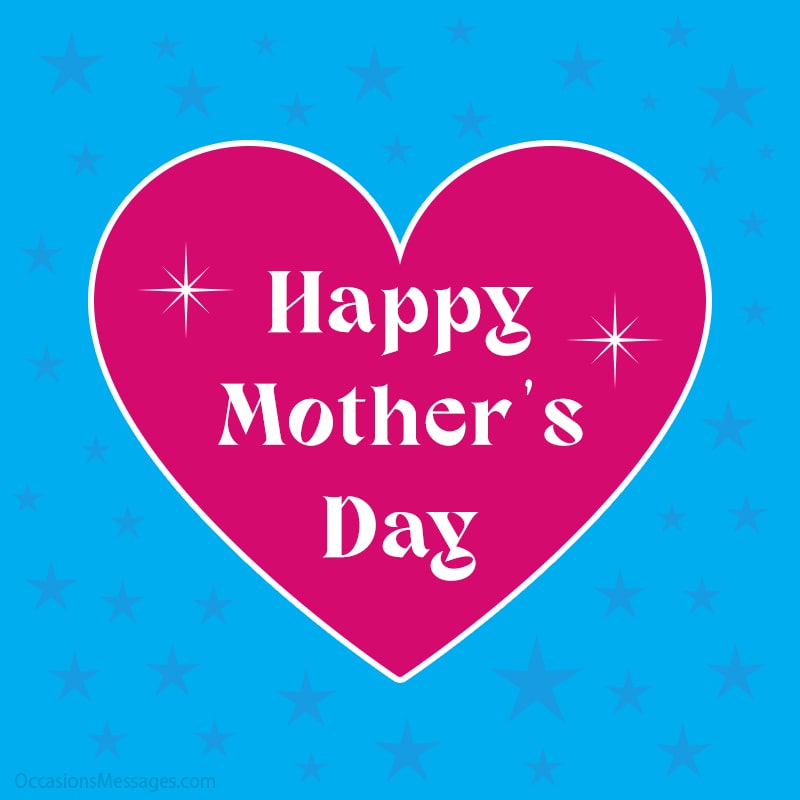 Funny Mother's Day Wishes
Happy Mother's Day. I appreciate you for all the poo and dirt you had to clean up when I was a child. Please, mom, let's do it over again.
You can hang out with your friends and feel like you are still in your 20s because, after Mother's Day, your regular routine continues. Happy Mother's Day.
Mom, in my heart you occupy a special place. Right next to the PlayStation. Happy Mother's Day.
Happy Mother's Day mom. You always say that I have to save money so. Here is my gift: a beautiful message full of wishes and love! Are you proud of me?!
Wishing you a million more Mother's Day on the life of the living, mom, I know you would love to stay that long for me.
Happy Mother's Day. You are like a quilt: keeping your children warm, without suffocating them. Congrats mom!
Most Popular: 200 Heartfelt Happy Mother's Day Wishes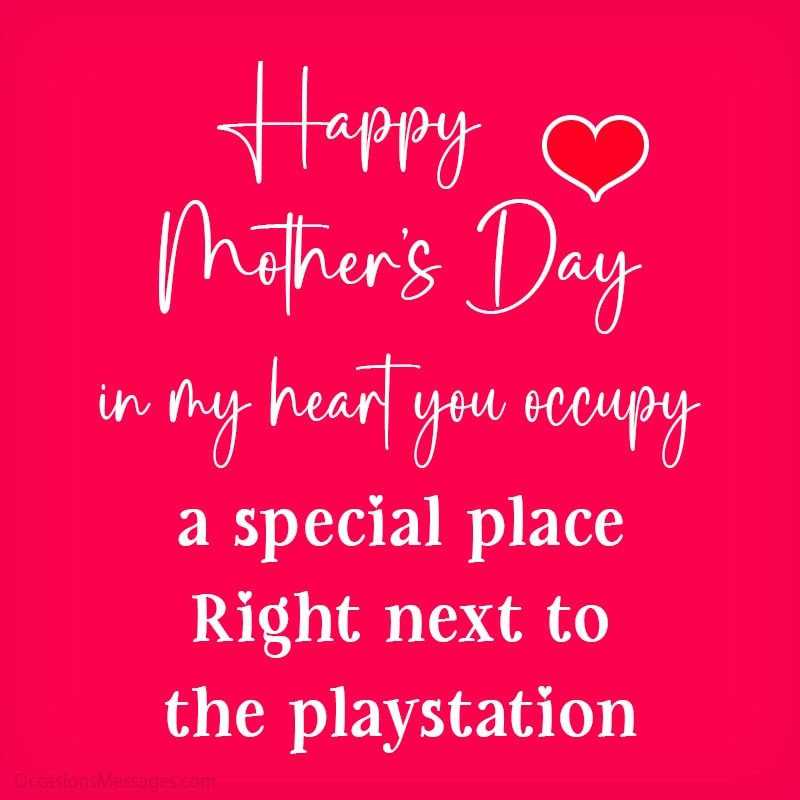 Thanks for showing me how funny I will look in the nearest future after having children and doing some run-around. Happy Mother's Day.
Happy Mother's Day. I cannot repay your kindness over the years for being generous. I hope I gave you enough complement to get another loan.
Mom's are Lifesavers and, on the other hand, can sometimes sniff life out of us. Happy Mother's Day to our mothers, the Life Professionals.
Happy Mother's Day to my charming mother. Even candies and honey is not as sweets you. Sometimes, I feel like stuffing you in my mouth.
Happy Mother's Day mom. With a woman like you, dad is lucky: it's like having ten women at one time! Best wishes.
Don't you think it's funny that you're still my mother? You deserve to be promoted by the company already! I love you mom.
Happy Mother's Day mom. What makes the moon look like you is patience, as you both spend the whole night waiting for me on the balcony.
You are not as young as you were, so celebrate Mother's Day in a way that suits your body. Please, mom, do not attempt the electric slide dance.
Happy Mother's Day mom. Raising me took a lot of patience and strength. Thanks for hanging there!
Congrats mom! Like a rope-less kite and a wingless butterfly, you have taught me to fly with my dreams; Happy Mother's Day.
One word to describe a piece of heaven on earth, that word is mom. Tweets and likes would not be enough to tell you how much I love you! Happy Mother's Day.
Read More: Mother's Day Messages from Daughter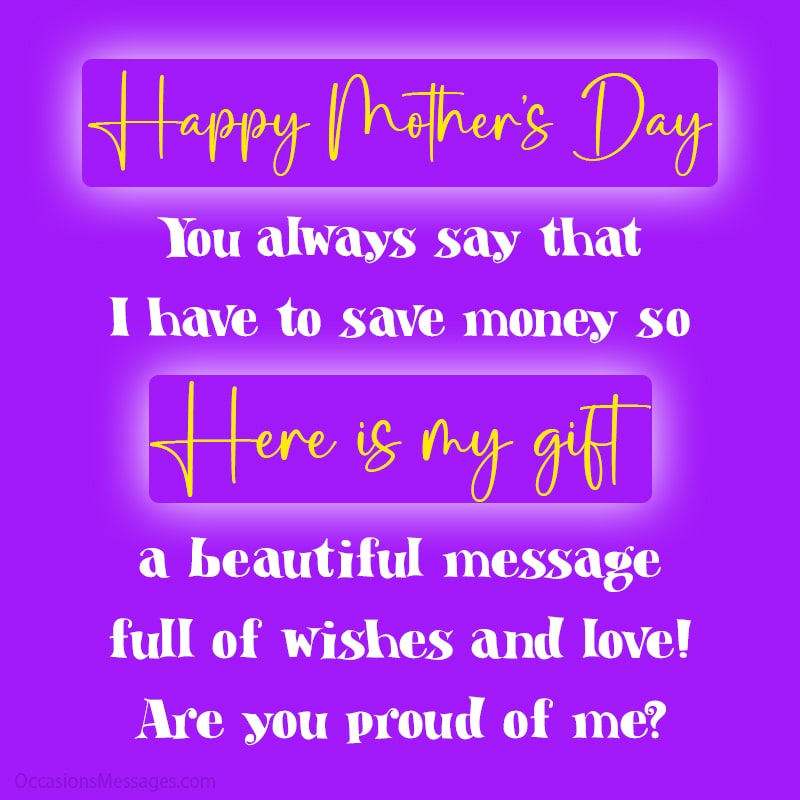 Forgive me the pranks I played just to get your attention. You fell for it all the time. Accept my little confession on Mother's Day without repercussion.
I know for sure that every day is essential to you, so let us just pretend that Mother's Day is more important than others.
I wish you a hilarious, playful and fun-filled Mother's Day like that of a circus clown; I hope that I did put a smile on your face for the rest of the celebration.
If I do a race, it doesn't matter if I win, or you lose, you are always close to me; and the victory is having a mom like you; Happy Mother's Day.
Mother's Day is a day that the good and bad mothers get celebrated. I am one of the lucky few people to escape with a good one. Thank goodness.
There is no way to repay you for the stress you coped with when I was younger. It is the price of having children. Happy Mother's Day.
Mother's Day celebration is quite the day to thank you for not hooking up with all the people that thought that you are so beautiful to be my mother.
I planned to scream your name around the city until I realized that other people will want to kidnap you for themselves on Mother's Day.
It is so unfair that you do not appear on a currency or at least on Post Stamps. Dumber people find their way, so why not my mom.
Champion of altruism, inexhaustible source of love, tireless dispenser of consoling caresses. Thanks, Mom; Happy Mother's Day.
The ending moments of the Mother's Day celebration will be better for you than the beginning, just like during labor and after childbirth.
We should hold a protest at the national assembly to rename the Mother's Day after you. Other mothers can merge with the New Year celebration.
You are the only mother that can cope with my excesses, so my Mother's Day wish is for you to bear the burden of being my mom in the next life.
You are the morning light and the caress of the evening; you are the certainty that wherever I go I will never be alone. Happy Mother's Day mom.
More Options: Sweet Mother's Day Messages from Son
SHARE ON