Mothers are intrinsic to human existence on earth, so it remains a big deal as always to acknowledge their contribution to the sustainability and provision of the life that we all enjoy.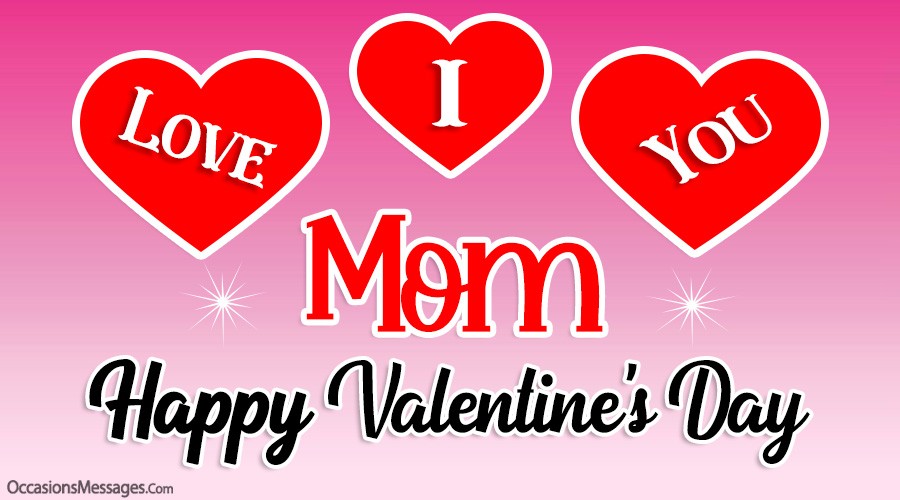 The Valentine season is on, so we all have to honor our beloved mothers before the day expires. Check our collection of texts for the best Valentine's Day messages for your lovely mother.
Sweet Valentine Wishes and Messages to Mom
We can have fun and reminisce about all the good times we shared on Valentine and the ones ahead of us, so mom prepares for the next 24 hours.
Happy Valentine's day to the one closest to my heart mommy, nothing good shall evade you on this day and after the season of valentine.
I was confident that with my mother beside me, there is nothing I cannot achieve, and you always proved me right by your actions and inactions. I Love you.
Out of the abundance of my heart, I still place you as a top-rated and most influential person in my life. Happy Valentine's Day to the best mother around.
I smell love in the air, and I know it's my mother's, sent to me for valentine and everyday challenges that life throws towards my direction.
Thank you is an understatement for all the motherly care and direction over the years. Queens are of different build, and you are one of the best.
How do I live with myself if I forgot to check-up on my mom before nature draws the curtains of the valentine season. You are unforgettable.
Congratulations, mother, for we made it successfully to another Valentine day in good health and state of mind. It is nice that we always scale through.
The love of God and a mother is healthy and undaunted. Now I know why you love me unconditionally, just as Saint Valentine preached. Happy Valentine's Day Mom.
I am lucky to meet many people throughout my life; nevertheless, I have not been able to identify another mother with a high level of compassion for their children.
Finally, I can spoil you silly with love and care for valentine. I usually check my calendar and count the days to our mother and child day.
Mom, your second name should be valentine because you love unconditionally and make sacrifices that surprise everyone, including me.
Since I cannot have you as a mother in the next life, I will do all I can to cherish, respect, and protect you for as long as we live.
I said it to you before that I love you for being a good mother, so I told everyone that cared to listen to the amazing qualities of a great woman.
Mothers and the Valentine season has a unique attribute in stock, which is love. I hope to be as diligent with my kids just like you.
I do not need to go around to celebrate Valentine's Day, knowing that my mom thinks of me all the time is enough to celebrate the season.
The people that matter most to me on Valentine's Day are my mother and me because within us lies the purest of love.
Money makes some people very happy while attention gets the best of others, but having you as a mother for valentine is enough to put a smile on me.
The matters of love are of the heart. Thank you for giving me a good heart capable of loving all the creations of God and, most importantly, you.
Love is always present between us; that is the reason for picking us as the best match for the Valentine season. I love you, Mom, with my entire heart.
You are the best breed of mother that money cannot buy, you are very important to guide and direct me in the right way.
I am honored to have you as a mother and a friend. It seems God knew who I really needed before he gave me to breathe through you.
The blood that we share is enough reason to celebrate you on Valentine's Day without thinking it through, I still bless the day that you birthed me.
I will always love you for your unconditional motherly love and numerous sacrifices that cost you a lot, so by default, you are my Valentine.
Even when you are not around, I still feel you in my bones, which means that you are a good mother. I hope you also think about my excess love for you. Happy Valentine's Day.
I am grateful to God on Valentine's Day for giving me the best mother to love and cherish for the rest of my life and the afterlife. Happy Valentine's Day Mom.
The wages of sin is death; therefore, I don't want to commit an atrocity on the day of love by not acknowledging my lovely mother.
As long as the heavens and earth exist, I will always love my mother and do everything within my capacity, never to relent on the decision.
We have been living happily ever after since the day you birthed me, so every day is a Valentine's Day for us, not just today.
You will always be my unique valentine because you are my mother, but I will give others the supplementary Valentine's role behind you.
Valentine's Day is a reminder of love, and no categories of living things love better than mothers, sit your day, mom. Happy Valentine's Day.
Mom, you showed me how to love unconditionally by demonstrating it in action towards me; my good life is a product of your sacrifices. I love you mom. Happy Valentine's.
Mothers are phenomenal, and I rate them highly because mine surprises me with lots of love even when I do not deserve it.
Cheers to the best mom for me on Valentine's Day, smiling and laughing shall accompany you through the season and afterward.
I want you to believe that you mean the earth and more to me; it has been this way since you gave birth to me. Happy Valentine Day mom.
Dearest mother, you will always remain my Valentine despite other people trying to be the one. I love you more than the earth and seven heavens.
Valentine's Day is our special day to show love to each other, so mother, expect more than just a mere text message from me.
---
You May Also Like:
Early Valentine's Day Messages, Cards and Wishes

Love Messages for Valentine's Day and Romantic Cards
---