Outstanding fathers need praise, not because they demanded it from us. Still, for the fantastic work done on a regular to keep things running in the family and society at large.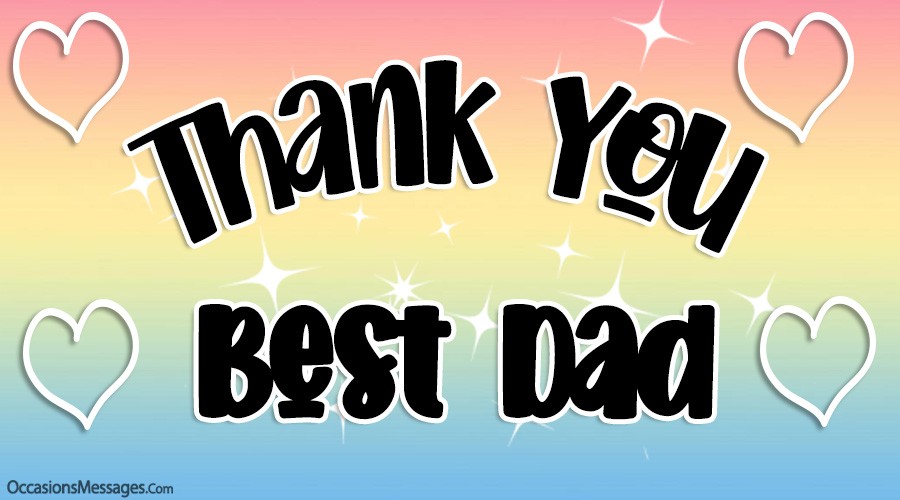 If you have a father, learn how to appreciate him at intervals because he will not always be here for us to enjoy. Make hay while the sunshine and send him a Thank You message that will encourage him for caring.
Thank you Messages for Father
There are not a million ways to say thank you for a fantastic fatherly work done. However, I hope my text expresses that I am truly grateful.
Thank you, Dad, for being nothing short of perfect, not every child will be lucky enough to have your type in their lives, so I am excited.
Having a good father is one of God's free gifts to me, even without paying a penny I got the best of the lot.
Thank you for the bright light that shines over me, the influence of a good father is conspicuous to everyone I deal with.
Thank You for being a wonderful father and a great mentor. Your good influence on me is so pronounced that people call me daddy's child.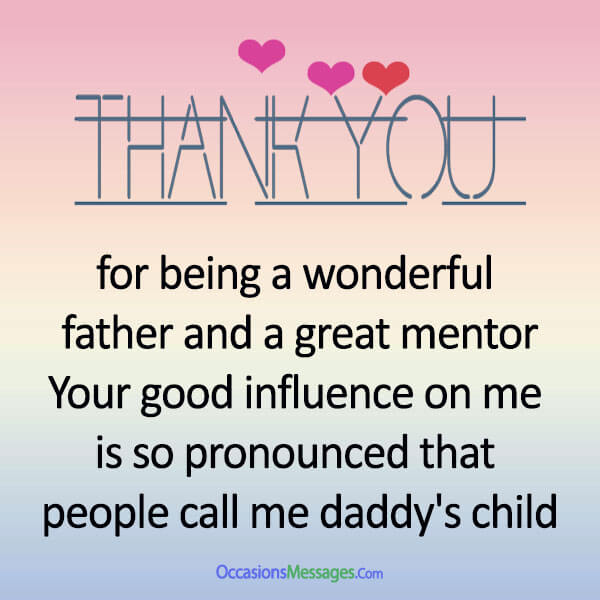 My father is wonderful and full of only good, even the holiest priest is not as upright as him. You know that it is you that I am talking about.
Calling you an amazing father is an understatement because it is an old fact known to all. Sometimes I think that you are an angel sent from god.
I can buy the world for you when I am rich, but for now, I hope a little Thank You message still portrays my deep love for you, daddy.
Hey dad, I woke up feeling like I owe you a debt of gratitude for being a good dad and a beautiful human being in general.
Solid as an oak and tender as a newly bloomed flower, thank you being the best father in the world!
You are a great father; you always manage to transform the sacrifices you make into sweet smiles and loving caresses. Thanks dad.
We have a mutual understanding of my love for you, nevertheless, as a grateful child, I still have to say thank you for being my dad.
Most people hardly remember their father and concentrate only on the mom. I am different because my dad is my world.
I appreciate all the years you sacrificed to raise me into the excellent child that I am today. Few dads were as successful as you.
I have my personal, tireless, unsurpassed father, and he recharges with a kiss. Thank you my superhero.
Dear father, we can all look at you as an example of life, a teacher of love and a safe haven in our difficulties. Thank you father!
The world is lucky to have one of your kind. Nothing is short in your good composition. I am honored to have such a kind man as my daddy.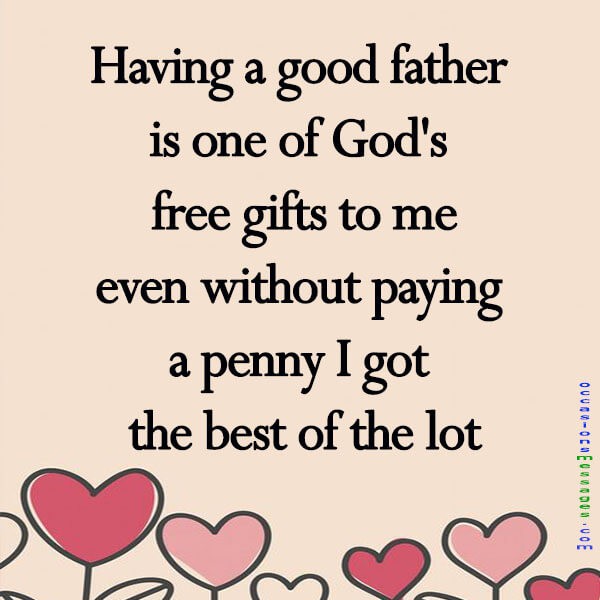 I went to bed, thinking of ways to appreciate my wonderful dad. Obviously, nothing I do will match up, so I resulted to a wholehearted Thank You message.
Sending a thousand Thank You messages wouldn't be a big deal for me, but I know a pure lighthearted text does the same trick.
I can boldly say that I am thankful for having the best dad in the world because you are perfect in your parental and societal responsibilities.
Dear father, now that I am older, I have managed to understand that your love for your children has no limits. You are irreplaceable, Thanks for being a great father.
You are my Father and you have done everything in your power to provide me with education, love and affection. Thank you dad.
Do not forget that few people matter more than my dad. Obviously, you even merit more than my Thank You message and expensive gifts.
Bad parenting is annoyingly too frequent on the evening headline news. How lucky I count myself for having a reasonable father.
My Thank You message is for all the sacrifices you made towards me and especially the family; you are a father indeed.
Dear father, I am sure that life would not be enough to give you back all the love you give me. Thank you father!
Dear father, you are a responsible man with good feelings, my best friend and of whom I will always be proud. I say thanks from my heart.
Your way of living is an example of righteousness, honesty and love, dear father. Thanks for being so amazing.
Dear father, thanks for always being with me when I need you and knowing the exact words to give me encouragement and happiness.
It will be an injustice on my part if I do not thank you often for the unshaken support I get from you in all ways, daddy, I am grateful.
We will always be happy because of our father, and the child relationship is strong enough to weather any storm, just like past times.
I cannot point out why I love you so much, maybe it is because you are the most amazing father ever. Thank you for being so good to me.
As your children, we only have to congratulate ourselves on the great father you are, who raised and loves us. Thank you father!
Thank you father. You for me are not only my father but also that unconditional friend in whom I can entrust with all the secrets of my life.
---
You May Also Like:
Heartfelt Thank You Mom Messages and Quotes
---