Short Birthday Wishes: One of the most important events in the life of an individual is the day of his birth, the date on which we remember every 365 days that has led to the celebration of their day one again with a new age. Today we bring you the best short birthday wishes and messages and greeting cards, you can share with any one on their special day. Do not forget that birthday greetings are better if they are accompanied by a beautiful greeting card, especially a huge hug and a big smile from ear to ear.
Short Birthday Wishes
Here are the best short birthday wishes and messages you can send to someone on their special day.
Happy Birthday to someone who shines brightly like the sun.
Today is your birthday, but remember to not grow up too fast.
I wish you, a big smile on your pretty face, much joy in your heart and a life full of blessings.
I wish that your birthday is as beautiful as you are.
May the heart of the one I love always be young. I wish you a birthday full of love and happiness.
A lot of things are getting better year after year. You are one of them. Happy Birthday to you.
Today is a gift, not just for you, but for all who know you. Happy Birthday.
Let's eat cake, blow out the candles and make a wish, have a beautiful birthday sweetheart.
I have for you a special cargo of love, peace and happiness. I wish you a very Happy Birthday dear.
Happy Birthday to someone who carried me when I could not walk, and who stood by me when I needed someone to lean on.
Happy Birthday! …. What? Did you expect more?
Is today important? I think there's something but I can't remember what it is… Calm down I'm kidding! Happy Birthday to you.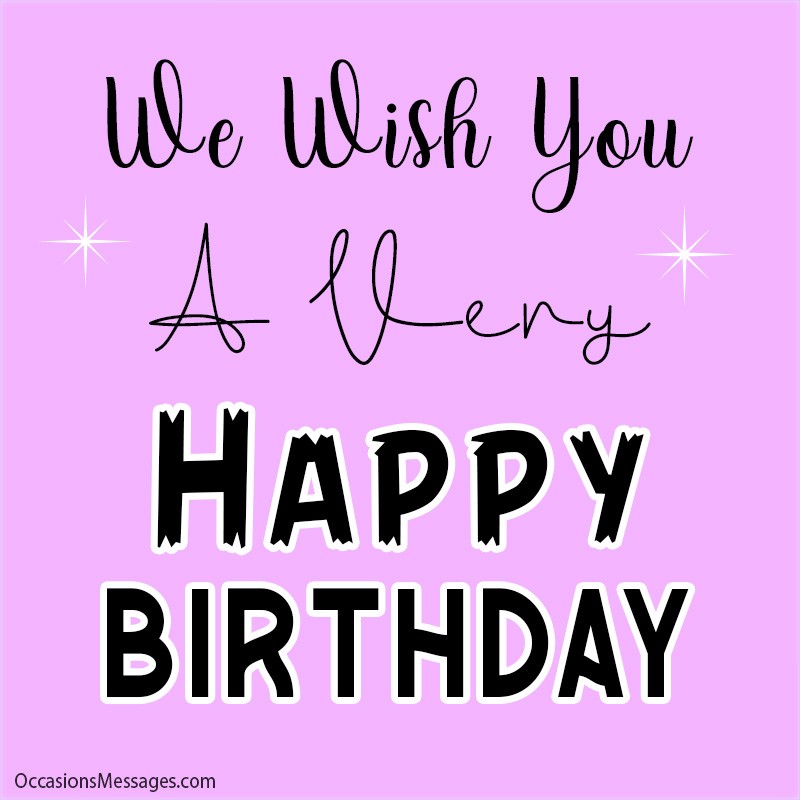 Every single year you seem to be getting more and more beautiful.
For your birthday remember that a smile is good for clearing wrinkles! Happy Birthday!
Regardless of the distance between us, I love you dear and hope you have a nice birthday.
Every hour, second, and millisecond should be spent living life to the fullest. Today is no exception.
Happy Birthday! I wish you all that you deserve: beautiful gifts, happiness, joy, and lots of money!
A wise man once said that a birthday is the only proof that we have the chance to live long. Happy Birthday dear.
When you make your birthday wish, make it a really good one, and it will surely come true.
Life isn't like a video game. You don't get more than one life. So be careful and safe this year, but also have fun.
Have a great and memorable day, you are a princess and deserve to be treated as one.
My wish for you is that this day is the beginning of a year of luck and success! Happy Birthday.
I love you very much, and I want nothing more than to give you the happiest birthday in the world.
Happy Birthday to you my best friend. There will never be anyone as great as you.
I went to the museum this morning to see the antiques! It was great! Moreover, it reminded me that it was your birthday today.
Recommended: Best 130 Happy Birthday Wishes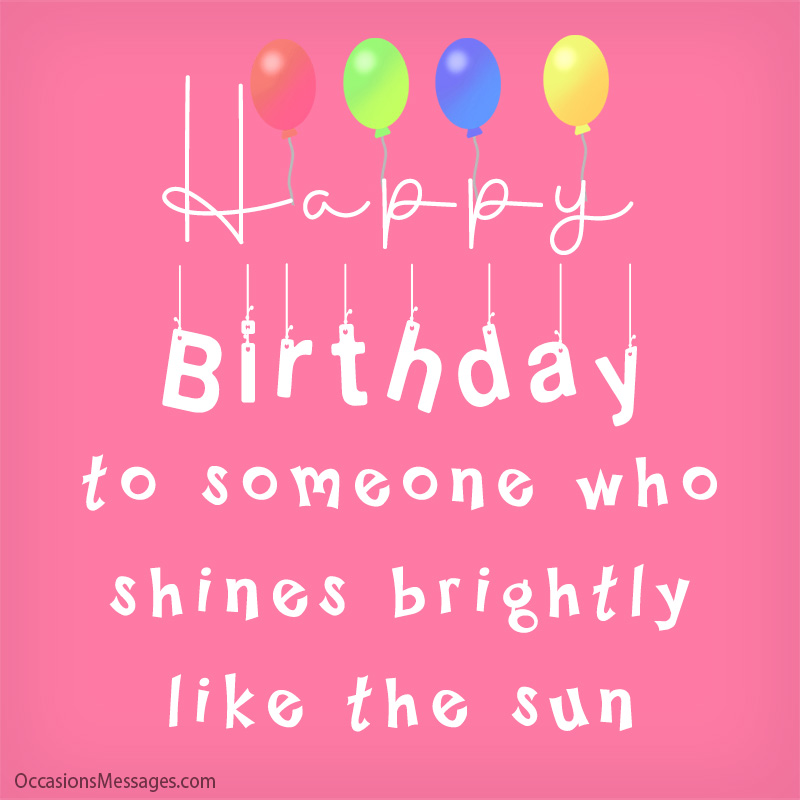 1, 2, 3… HAPPY BIRTHDAY! No words can be big enough to show all of the joy I have for you.
You will never stop being my baby no matter how many years pass. I love you. Happy Birthday.
Today marks the birth of the most beautiful, sweetest and smiling person! And yes it's your birthday! Happy Birthday!
I wish you have the sweetest birthday you've ever had. I send you this message with lots of kisses.
Now that you're older, you have more responsibilities. But for now, don't worry about that, eat your cake.
Happy Birthday to the person who made my life a wonderful romance. You are the love of my life.
Who cares about the number of candles on your birthday cake? There should only be one candle to symbolize that there is only one you!
Sorry I woke you up so early, but I wanted to be the first to wish you a Happy Birthday.
I can't take you to the moon nor give you the stars in the sky. But I can wish you a Happy Birthday, and give you all of my love.
Read More: Early Birthday Wishes and Greeting Cards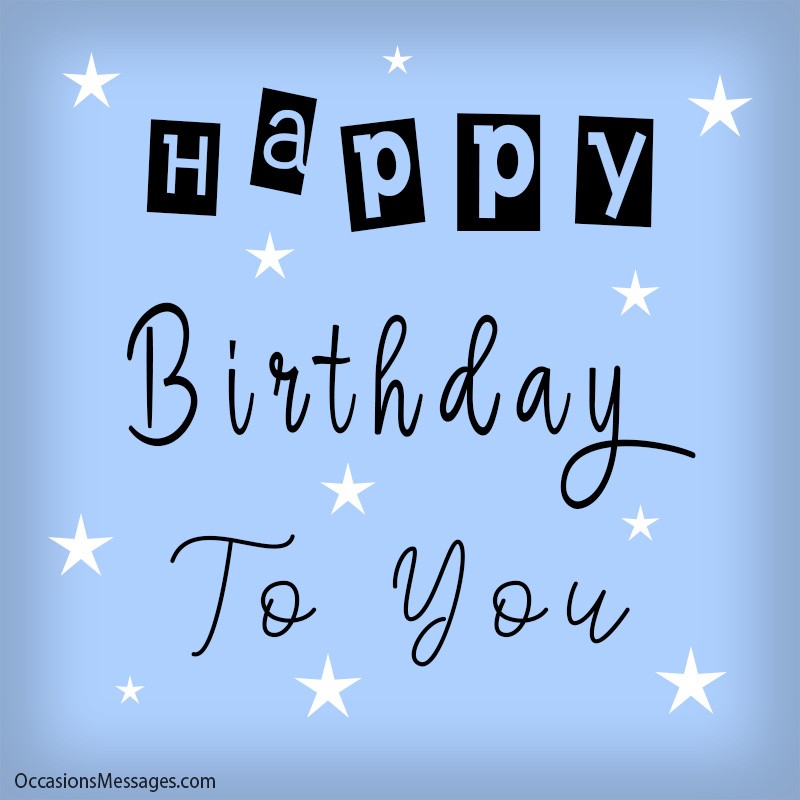 Today we celebrate that there is a person as cute and cool as you in this world. Happy Birthday.
Each new dawn gives us another opportunity to fulfill our dreams. I wish yours to be transformed into a beautiful reality.
On your birthday I wish that you have the strength to overcome your problems and courage to face your fears, May you have the energy to be happy forever.
May today be the best birthday you've ever had. Have fun on your special day dear.
It's a beautiful day for a beautiful person who ages gracefully with each year that passes, enjoy your birthday.
Many people at your age are great, but none as great as you. You are a beautiful woman and I wish you have a great birthday.
SHARE ON